Minus5 Ice Bar at the Monte Carlo is spreading holiday cheer with hand-crafted, holiday-themed ice sculptures and specialty ice cocktails all season long.
To kick off the season of good tidings, Minus5 invited Las Vegas entertainers to be a part of its Winter Wonderland experience. Notables who attended include comedian Carrot Top, chef Rick Moonen, entertainer Terry Fator, comedy hypnotist Marc Savard, artist Michael Godard and cast members from The Broadway Theater at New York-New York, Fantasy at the Luxor, Menopause the Musical at the Luxor and Thunder from Down Under at the Excalibur.
Guests mingled and decked the ice halls with Minus5 mascot Slushie the Penguin and posed with an assortment of festive holiday-inspired sculptures, including a snowman, elf and fireplace, while they enjoyed frosty cocktails.
Click on the photos below to enlarge.
Like Haute Living Las Vegas? Join our Facebook page or follow us on Twitter. Want Haute Living Las Vegas delivered to your in box once a week? Sign up for our newsletter.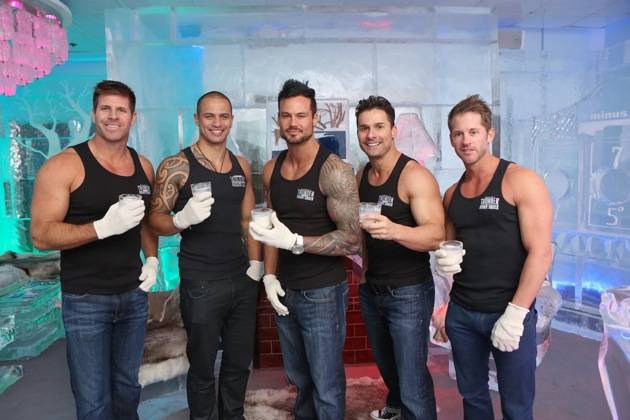 Thunder from Down Under at Minus5 Winter Wonderland 2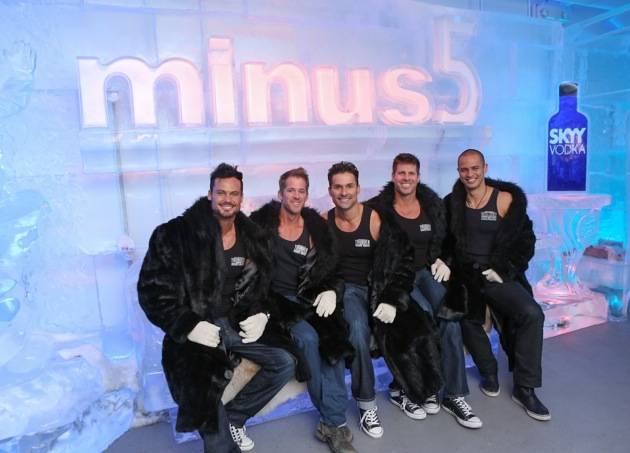 Thunder from Down Under at Minus5 Winter Wonderland
Thunder from Down Under at Minus5 Winter Wonderland
The Broadway Theater at Minus5 Winter Wonderland 2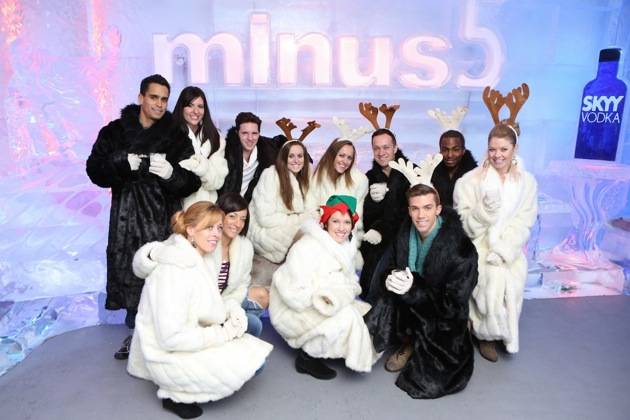 The Broadway Theater at Minus5 Winter Wonderland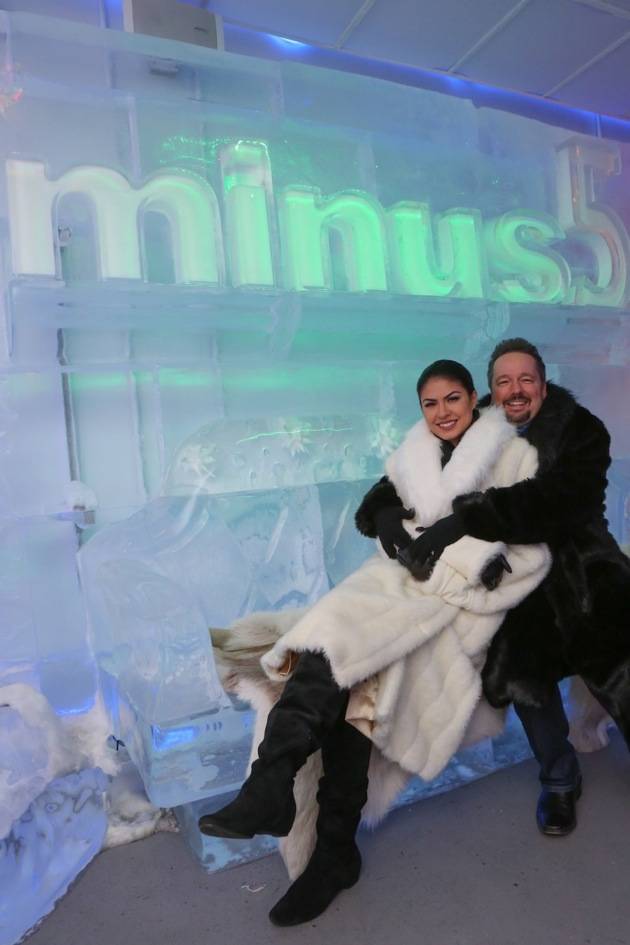 Terry and Taylor Fator at Minus5 Winter Wonderland 2
Terry Fator and his wife Taylor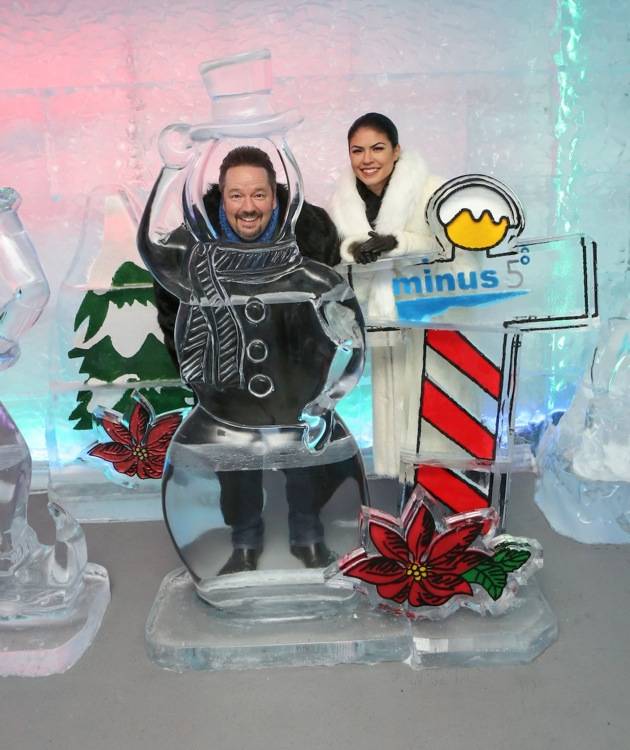 Terry and Taylor Fator at Minus5 Winter Wonderland
Terry Fator and his wife Taylor at Minus5 Winter Wonderland
Rick Moonen at Minus5 Winter Wonderland 2
Rick Moonen at Minus5 Winter Wonderland 2
Rick Moonen at Minus5 Winter Wonderland
Rick Moonen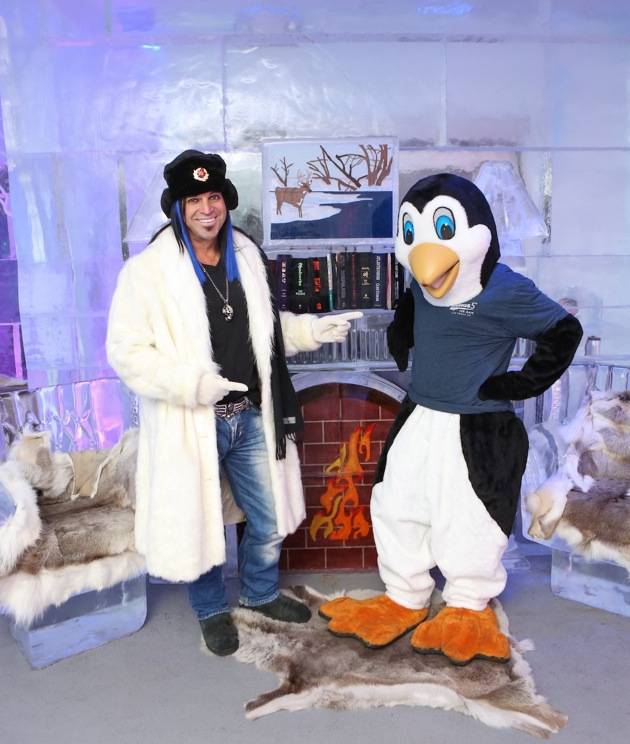 Michael Godard at Minus5 Winter Wonderland 2
Michael Godard at Minus5 Winter Wonderland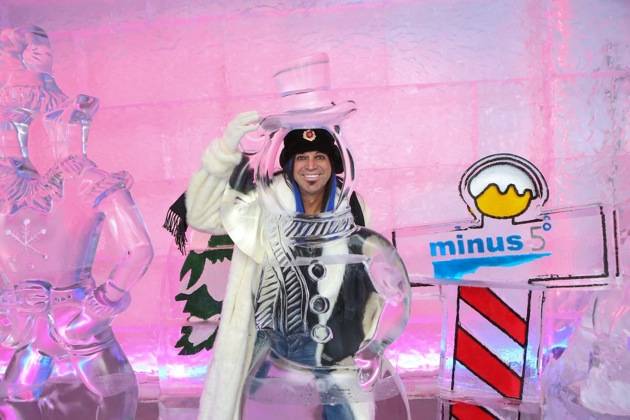 Michael Godard at Minus5 Winter Wonderland
Michael Godard at Minus5 Winter Wonderland
Menopause the Musical at Minus5 Winter Wonderland
The cast of Menopause the Musical at Minus5 Winter Wonderland
FANTASY at Minus 5 Winter Wonderland 2
Dancers from Fantasy
FANTASY at Minus 5 Winter Wonderland
The cast of Fantasy
Carrot Top Savard Godard at Minus5 Winter Wonderland 2
Carrot Top
Carrot Top Savard Godard at Minus5 Winter Wonderland
Carrot Top at Minus5 Winter Wonderland 2
Carrot Top at Minus5 Winter Wonderland. Photos: Gabe Ginsberg/Vegas Kool
Carrot Top at Minus5 Winter Wonderland 2
Carrot Top at Minus5 Winter Wonderland
Carrot Top at Minus5 Winter Wonderland