Ah, to live like a celebrity.
Attendees, guests and presenters of the 64th Annual Emmy Awards cleaned up thanks to a slew of suites created for the specific purpose of gifting and pampering the celeb set.
Aaron Paul, Andre Braugher, Archie Panjabi, Ashley Judd, Aziz Ansari, Bill Hader, Brooke Burke Charvet, Bruno Tonioli, Carla Gallo, Carri Ann Anabra, Christine Baranski, Connie Britton, Damon Wayans, Denis O'Hare, Ed O'Neil, Edie Falco, Elizabeth Moss, Eric Stonestreet, Evan Peters, Giancarlo Esposito, Ginnifer Goodwin, Glenn Close, Hayden Panettiere, Hugh Bonneville, James Van Der Beek, Jane Levy, Jeremy Davies, Jimmy Fallon, Johnny Galecki, Jon Stewart, Josh Groban, Kat Dennings, Kathy Bates, Kerry Washington, Kunal Mayyar, Lucy Liu, Maria Menounos, Mario Lopez, Martha Plimpton, Matt Weiner, Matthew Perry, Max Greenfield, Mayim Bialik, Melissa McCarthy, Melissa Rauch, Michael J. Fox, Mindy Kaling, Morena Bacharan, Nick Zano, Padma Lakshmi, Ron Howard, Sarah Paulson, Scott Adsit, Seth Meyers, Steve Buschemi, Tina Fey, Tom Bergeron, Tracy Morgan and Zach Quinto were the stars lucky enough to score goodies at Emergen-C's Gift Lounge Backstage at The Nokia Theatre over the weekend.
Christine Baranski and Glenn Close had a girlie moment at the suite, jumping up and down and screaming "mom's night off for both of us!!" They were interrupted by "Modern Family" star Ed O'Neill, who couldn't help but compliment Close on how "absolutely incredible" she looked, even asking her about her workout routine.
Meanwhile, Hayden Panettiere worried about her own workout routine, lamenting that she's been eating far too much BBQ while working in the south on her new TV show "Nashville", as Ron Howard chatted about leaving Santa Monica behind for the grittier pastures of New York City.
The celebrities in attendance walked away with gift cards from Zerona (Body Sculpting Treatments), TiVo® (Premiere 4 DVR), Black & Decker (PLATINUM Hand Vacs), CND (Shellac™ Manicures),  New Balance (Minimus 1010's), New Era Cap Co, Aquaswiss Watches, Bertolli® Sauces and Frozen Meals, Kipling and Ultimate Ears by Logitech.
Over at HBO's Luxury Lounge, Edie Falco, Lisa Vanderpump and Samantha Harris indulged in manicures from L'Oreal and browsed Motorola's new line of tech products.
They walked away with gift certificates from the James Hotel group, Motorola's new Droid Razr M smartphone, Logitech UE's 900 headphone, Brahmin handbags, Nautica scarves and custom-made Pandora charm bracelets while sipping on Basil Hayden Bourbon cocktails. Mint Julep, anyone?
Finally, Real Housewives of Beverly Hills star Adrienne Maloof hosted Softcup's Beauty Retreat at her Beverly Hills mansion (which just went on the market for $26 million). Guests and tastemakers indulged in beauty treatments like eyelash extensions and blowouts and were gifted with gorgeous diamond hoops from Effy while taking a break from the hectic Emmy madness. A little additional soothing from Maloof's own Zing vodka was also apparently quite helpful (and necessary).
Like Haute Living Los Angeles? Join our Facebook page or follow us on Twitter @HauteLivingLA. Want Haute Living Los Angeles delivered to your inbox once a week? Sign up for our newsletter.
Glenn Close
Aaron Paul
Carrie Ann Inaba & Brooke Burke
Hayden Panettiere
Mario Lopez
Maria Menounos
Kat Dennings
Adrienne Maloof
HBO Luxury Lounge In Honor Of The 64th Primetime Emmy Awards - Media Day
HBO Luxury Lounge In Honor Of The 64th Primetime Emmy Awards - Media Day
HBO Luxury Lounge In Honor Of The 64th Primetime Emmy Awards, Lisa Vanderpump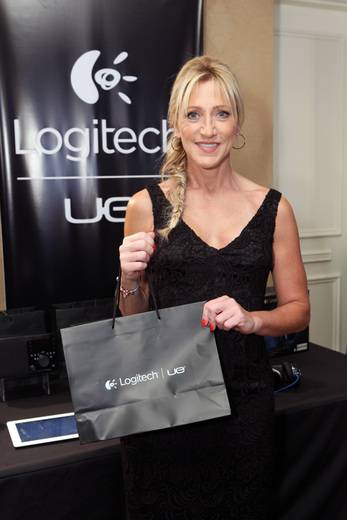 Eddie Falco Logitech
Subscribe to discover the best kept secrets in your city