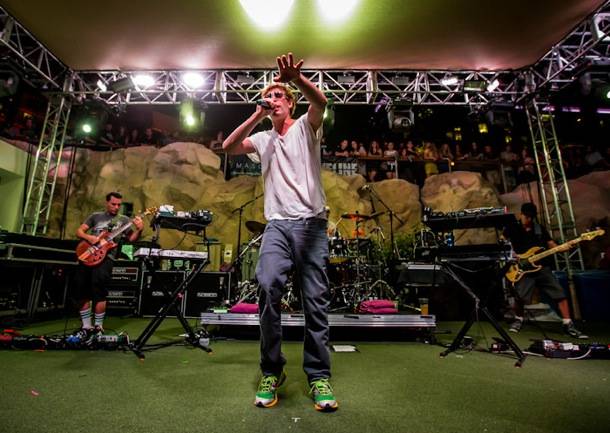 The Hard Rock Hotel celebrated the funky rhythms of reggae and the Caribbean lifestyle with Reggae Fest Weekend last Friday and Saturday. Renowned performers from the genre were brought in to share their reggae styling with Las Vegas at Hard Rock's newest music hangout Vinyl, Soundwaves poolside concert series, Vanity Nightclub and Rehab Sunday.
Reggae legend Yellowman started off the weekend at Soundwaves on Friday. The dancehall artist brought down the house as he sang fan favorites such as "Zungguzungguguzungguzeng," "Them Mad Over Me," "I'm Getting Married" and more.
Just across the way, Leche de Tigre was found jamming out on the Vinyl stage. The eight-piece Latin gypsy funk band impressed the audience with its mix of orchestral sting instruments, brass, percussion and iconic jam band elements like guitar. The group's mix of cultural flavors rang true with songs like "Chassez Le Rêve," "Desconocido," "Bala De Plata" and more.
Matisyahu continued the fun Saturday with special guest The Dirty Heads at Soundwaves. The Dirty Heads opened the night with its infectious combination of hip hop and reggae. Later, Matisyahu took the stage and the audience marveled in his diverse style as he performed "King Without A Crown," "Jerusalem," "Message In A Bottle" and more.
Following, artists Mishka & Anuhea ended the weekend on a high note at Vinyl. Opener, Mishka, warmed up the crowd with his authentic Caribbean styling. Anuhea followed his performance with her island styled songs "Right Love, Wrong Time," "Simple Love Song," "Higher Than The Clouds" and more.
At Vanity Nightclub, Sean Paul kept the party going alongside co-hosts April Ross and Jennifer Kessy, volleyball silver medalists in the London Olympics 2012. On Sunday Paul and his new athlete friends pumped up the crowd at the weekly Rehab Sunday.
Click on the photos below to enlarge.
Like Haute Living Las Vegas? Join our Facebook page or follow us on Twitter. Want Haute Living Las Vegas delivered to your in box once a week? Sign up for our newsletter.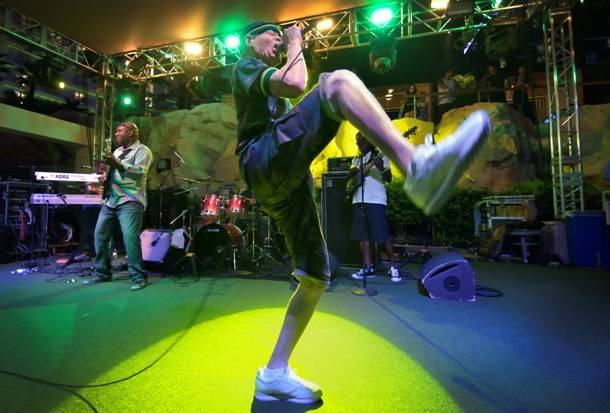 Yellowman performs at the Hard Rock pool in Las Vegas on Friday, Sept. 14, 2012.
Yellowman performs at the Hard Rock pool. Photo: Erik Kabik
MISHKA performs at Vinyl at Hard Rock Hotel & Casino in Las Vegas, NV on September 15, 2012
Mishka performs at Vinyl. Photo: Erik Kabik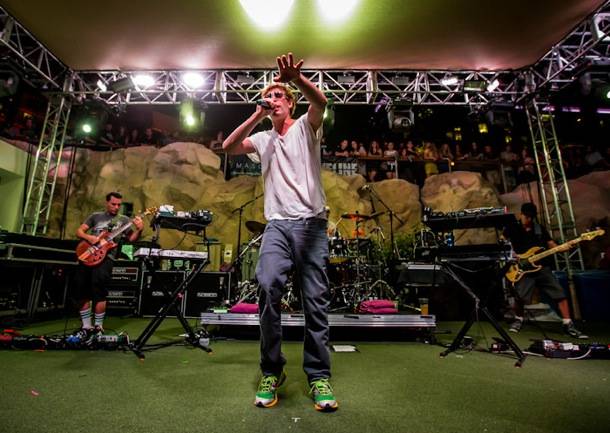 Matisyahu
Matisyahu at Soundwaves for Reggae Fest Weekend. Photo: Erik Kabik
Anuhea
Anuhea performs. Photo: Erik Kabik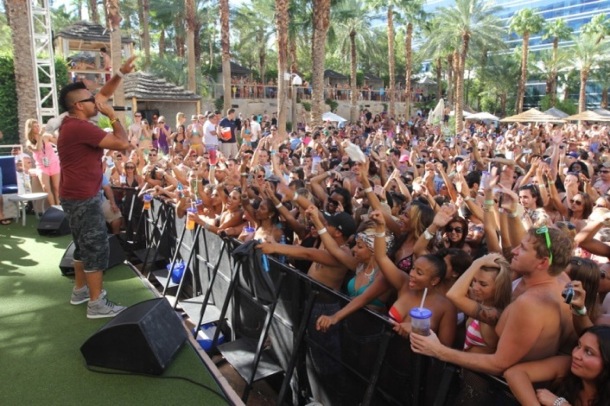 9.16.12 Sean Paul performs at Rehab Sunday (credit Hew Burney)
Sean Paul performs at Rehab Sunday. Photo: Hew Burney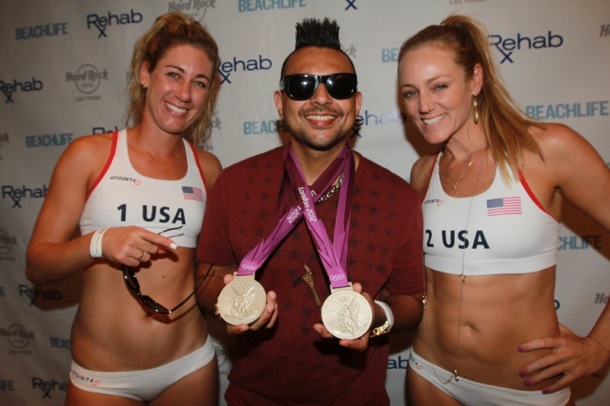 9.16.12 April Ross, Sean Paul, Jennifer Kessy at Rehab (credit Hew Burney)
April Ross, Sean Paul, Jennifer Kessy at Rehab. Photo: Hew Burney