On Saturday, August 11, guests gathered to toast Venus Williams, in celebration not only of her fourth Olympic gold medal but also the launch of her exciting new collaboration, EleVen by Venus WIlliams. The event was held at the Southampton home of Rita Schrager.
The cool, airy vibe of Schrager's home, decorated in shades of white, was a fitting location for the debut of Venus Williams' take on the classic attire of tennis whites. Venus, wearing a rose garden-print dress which will make its public debut in September at the U.S. Open, spoke about the EleVen by Venus Williams line of tennis wear. Williams, who was sidelined by a battle with Sjorgen's Syndrome, channeled her determination into this fashion line during her time away. A mark of her affection for the project, each piece in the line is adorned with a hand-written inspirational message from Williams herself.
While actress Michael Michele modeled pieces from the collection, Williams hit a few custom white Wilson tennis balls with guests at the home's tennis courts. Guests included Dylan Lauren, photographer Antoine Verglas, writer Bettina Zilkha, magazine executive Christina Greeven Cuomo, editor Darcy Miller Nussbaum, model Jessica White, producer Marci Klein, publicist Peggy Siegal, actor Richard Johnson, Campion and Tatiana Platt, Russell Simmons, Bruce and Teresa Colley, and Samantha Marcus Yanks.
Atmosphere
Darcy Miller Nussbaum, Venus Williams and Dylan Lauren
Dylan Lauren
Fern Mallis and Venus Williams
Michael Michele, Russell Simmons, and Venus Williams
Samantha Marcus Yanks and Michael Michele
Campion and Tatiana Platt with friends
Cristina Greeven Cuomo, Venus Williams and Gigi Howard
Bettina Zilkha
Kelli Delaney and friends
Jessica White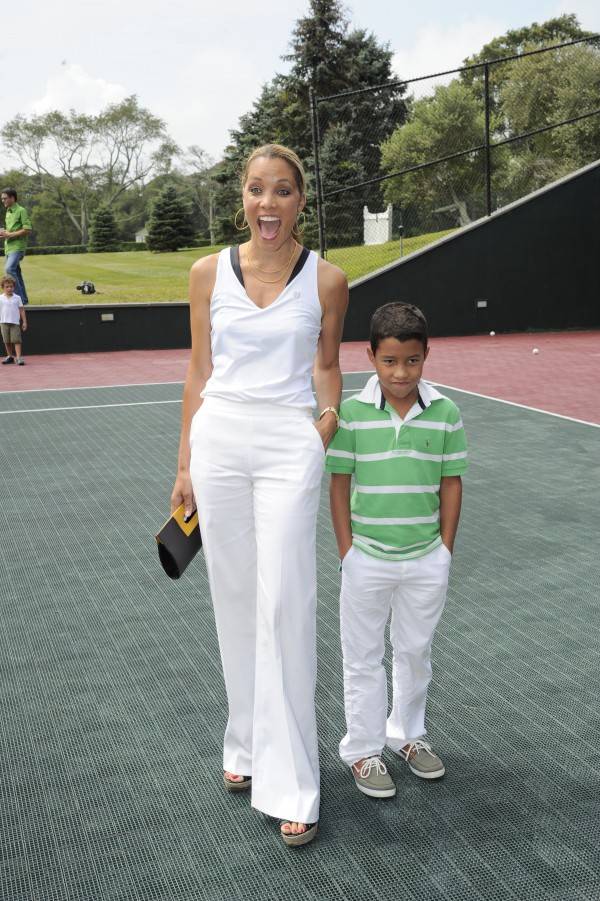 Michael Michele and Jay Brandon Rodriguez
Shane Talbott and Steve Nakisher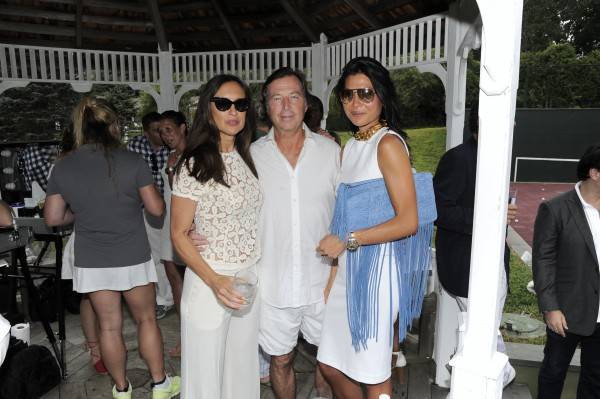 Teresa Colley, Bruce Colley and Monika Chiang
Venus Williams and Lucas Bacardi Shriftman
Subscribe to discover the best kept secrets in your city