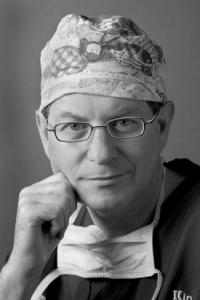 Laurence Kirwan (MD FRCS FACS ) is pioneering aesthetic plastic surgeon with practices in Harley Street, London—where he spends up to two weeks each month—and on Fifth Avenue, Manhattan.
Dr Kirwan has been named in numerous magazines including Tatler's Top Docs Supplement for several years running and has also been rated as one of the 1,000 most influential Londoners by the Evening Standard for the last three years. .
Dr Kirwan has published numerous scientific articles on liposuction and breast surgery and have popularized and created several signature procedures. During his long period of practice, he have operated on many celebrities. .
Most recently, Ulrika Jonsson visited Dr Kirwan for a breast reduction and one of his signature procedures, an axilla-plasty, which is designed to tuck the extra skin under the arm which overlaps when wearing sleeveless dresses. .
No stranger to offering his services to those in need, in 1989 he coordinated several charity surgery missions to Yereva, Armenia after the earthquake and again to Croatia in 1993 and 1996. He also organized an airlift of earthquake victims from Armenia in 1989. Working extensively with AmeriCares in 1989, he was the founding director for their 'Doctors for All Peoples' and is still in touch with patients from his charity trips. .
Over the last 12 years he has given over 10 training courses on breast surgery and liposuction to colleagues at the National Meetings of the American Society for Aesthetic Plastic Surgery and the American Society of Plastic Surgeons. Dr Kirwna has also participated on many expert panels in international meetings in the USA, Europe, and Australia. .
For the last fifteen years he has confined his practice to Aesthetic Plastic Surgery alone and has been practising plastic surgery in Harley Street since 1998. He now spends half of his time in London.
Interview by Marie Teather
Subscribe to discover the best kept secrets in your city