This weekend's highly anticipated UFC 148: Anderson Silva vs. Chael Sonnen II along with the two-day UFC Fan Expo brought all of UFC's heavy hitters to Sin City. On Friday night, BJ Penn, the only fighter to win both a UFC Lightweight and Welterweight title, hosted a pre-fight party at Tabú inside MGM Grand. The following evening, UFC middleweight fighter Chael Sonnen hosted his post-fight party on Saturday night at Tabú immediately following his UFC 148 main event bout.
Dressed casually in a gray polo shirt and jeans, Penn walked the Tabú red carpet Friday night as several family members, including his mother Lorraine and his Aunty Val, manned the merchandise table outside of the venue. A large group of fans gathered around the carpet to catch a glimpse of Penn as he posed for photos and signed autographs. Once inside the nightclub, Penn and his friends were escorted to their VIP table, directly in front of the DJ booth. The fighter spent a large portion of his evening taking pictures and speaking with all of his fans who had made their way to the hot spot. Penn also made a stop in the DJ booth, taking over DJ Eric Forbes' "work space" by force as the men playfully fought over the elevated space.
Last night, Sonnen arrived at Tabú's red carpet shortly after his UFC 148 bout against Anderson Silva. Although he did not win the coveted UFC title and belt, Sonnen arrived in good spirits.  The Oregon native made a quick stop on the red carpet, posing playfully for photographers and fans. Decked out in a red, white and blue TapouT T-shirt and jeans, Sonnen and his large group of friends including fellow middleweight fighter Brian Stann made their way into the venue.
Once seated at their VIP table elevated above the dance floor, Sonnen greeted and spoke with as many fans as he could. He also made his way to the DJ booth, hyping up partygoers as he shouted out, "We're not here for a long time, but we're here for a good time! I'm not leaving until I meet every one of you!" Sonnen and his friends stayed at the Las Vegas hot spot until the early morning hours as DJ Kid Jay and Tabú's sultry go-go dancers kept the crowded club on the dance floor all night long.
Click on the photos below to enlarge.
Like Haute Living Las Vegas? Join our Facebook page or follow us on Twitter. Want Haute Living Las Vegas delivered to your in box once a week? Sign up for our newsletter.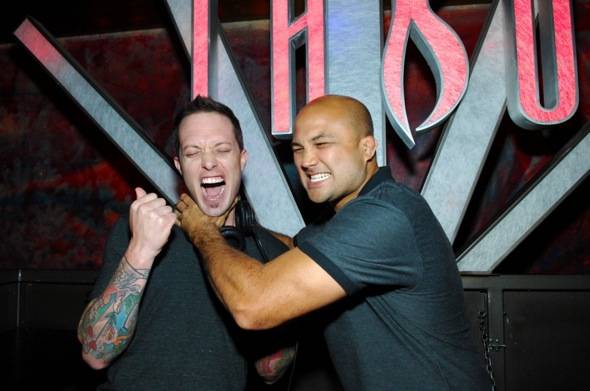 Tabú-BJ-Penn-and-DJ-Eric-Forbes-7.6.12
Tabú - Chael Sonnen on Carpet - 7.7.12
Chael Sonnen
Tabú - Chael Sonnen Inside - 7.7.12
Chael Sonnen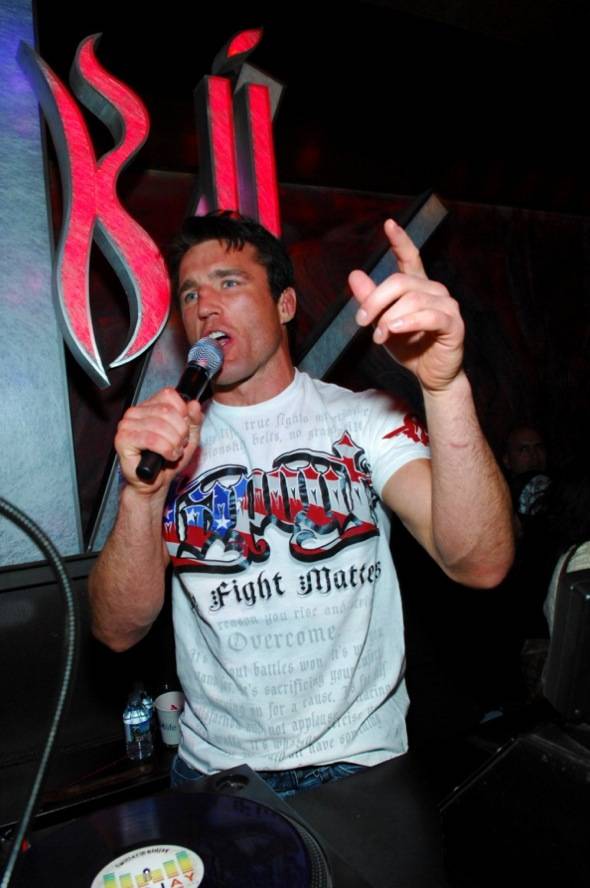 Tabú - Chael Sonnen in DJ Booth - 7.7.12
Chael Sonnen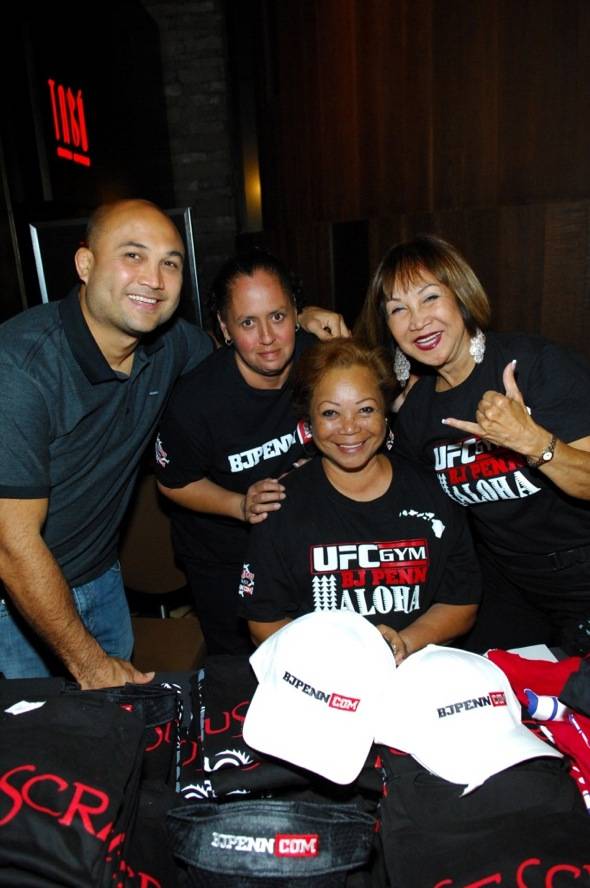 Tabú - BJ Penn with Mother and Aunt - 7.6.12
BJ Penn with his mother and aunt.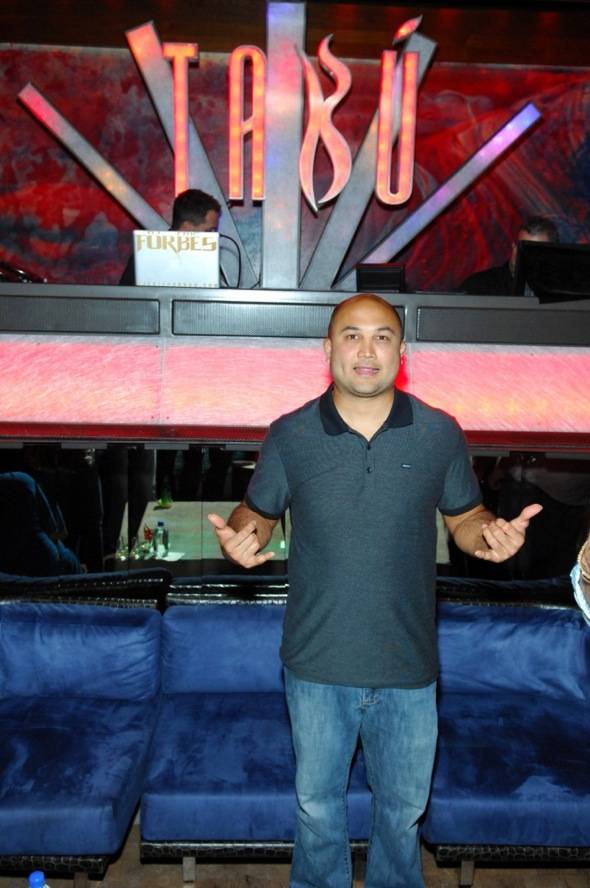 Tabú - BJ Penn Inside - 7.6.12
BJ Penn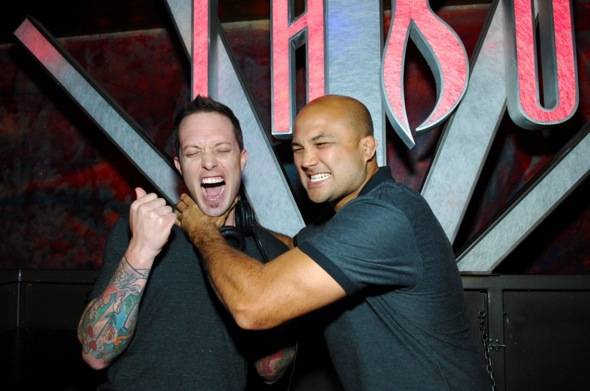 Tabú - BJ Penn and DJ Eric Forbes - 7.6.12
BJ Penn and DJ Eric Forbes. Photos: Bryan Steffy/WireImage
Subscribe to discover the best kept secrets in your city