And it's official. On Tuesday, June 26, SLS Hotel South Beach busted on the scene with a very well-attended ringing of the bell ceremony and private reception. Of course, this latest sprinkle on the sundae that is Collins Ave. proved to be nothing less than sweet. And to that end, the city's greatest tastemakers showed up for a sampling of what's sure to be the next haute spot in sunny SoFla.
Who was there for the hardcore soft opening? Well, everyone, for sure: sbe Founder, Chairman and CEO Sam Nazarian, sbe President Arash Azarbarzin, SLS Hotels Culinary Director José Andrés, SLS Hotel South Beach General Manager Albert Mertz and Miami Beach Vice Mayor Jerry Libbin, led attendees through the experience that officially includes The Bazaar by José Andrés, Katsuya by Starck and Hyde Beach—a posh outdoor haven that welcomes you with an oversized ruby ducky that takes you back to your youth.
When those holding the keys to the property are in attendance you know the party was happening; but the guests who show up to honor them are in charge of the vibe. And they were vibing. Emilio Estefan, Lisa Pliner, Alonzo Mourning, Susanne Birbragher, Criselda Breene, Arin Maercks & Christina Getty-Maercks, Sam Robin, David Martinez & Michelle Bernstein and Morton & Stephanie Sayfie-Aagard were just a small sampling of the crowd present. But in reality, hundreds of Miami's who's who danced amidst the Philippe Starck-designed areas of the hotel.
Bites were presented by The Bazaar by José Andrés as well as Katsuya by Starck, and included traditional Spanish tapas including bao con lechon and chicken croquetas, plus traditional Japanese cuisine such as salmon caviar and spicy tuna crispy rice. Taking it down with bottomless servings of champagne and a creative presentation of specialty cocktails including the Le Grand Saint Sparkling Vodka Pineapple Express, the Bacardi Rum Passion Fruit Up!, and Caipirinhas served out of specialty carts, all from the brand's award-winning mixology program.
For those who weren't there, let's play pretend. Watch the latest SLS South Beach experience video here.
Mini Yucca Churros
Tomato & Watermelon
Sam Nazarian, Jose Andres, Arash Azarbarzin & Albert Mertz
Regina Arriola & Alexandra Delgado
Nikki Simkins & Anne Owen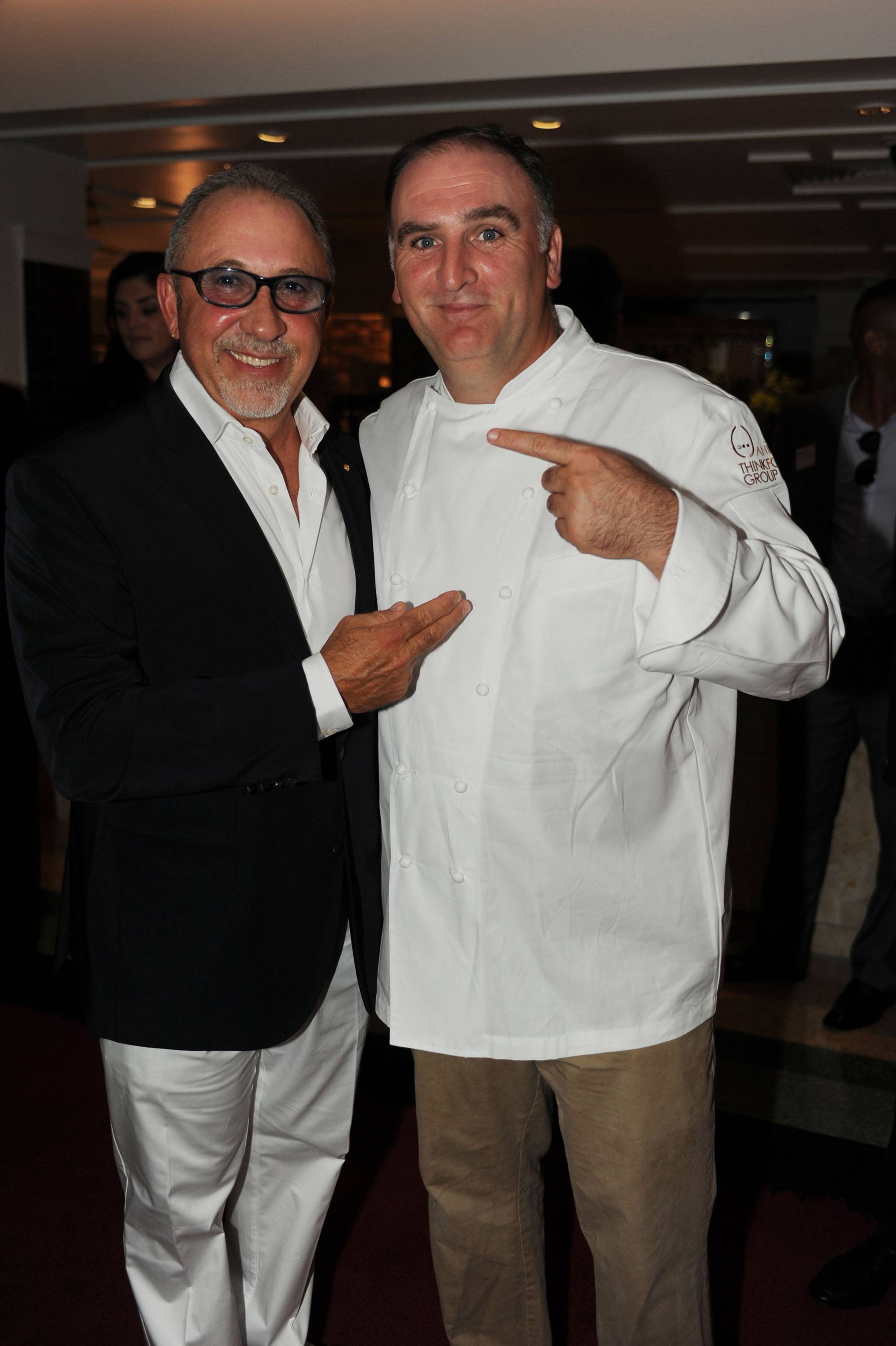 Emilio Estefan & Jose Andres
Melissa Katz & Tarin O'Donnell
Morton Aagaard & Stephanie Sayfie Aagaard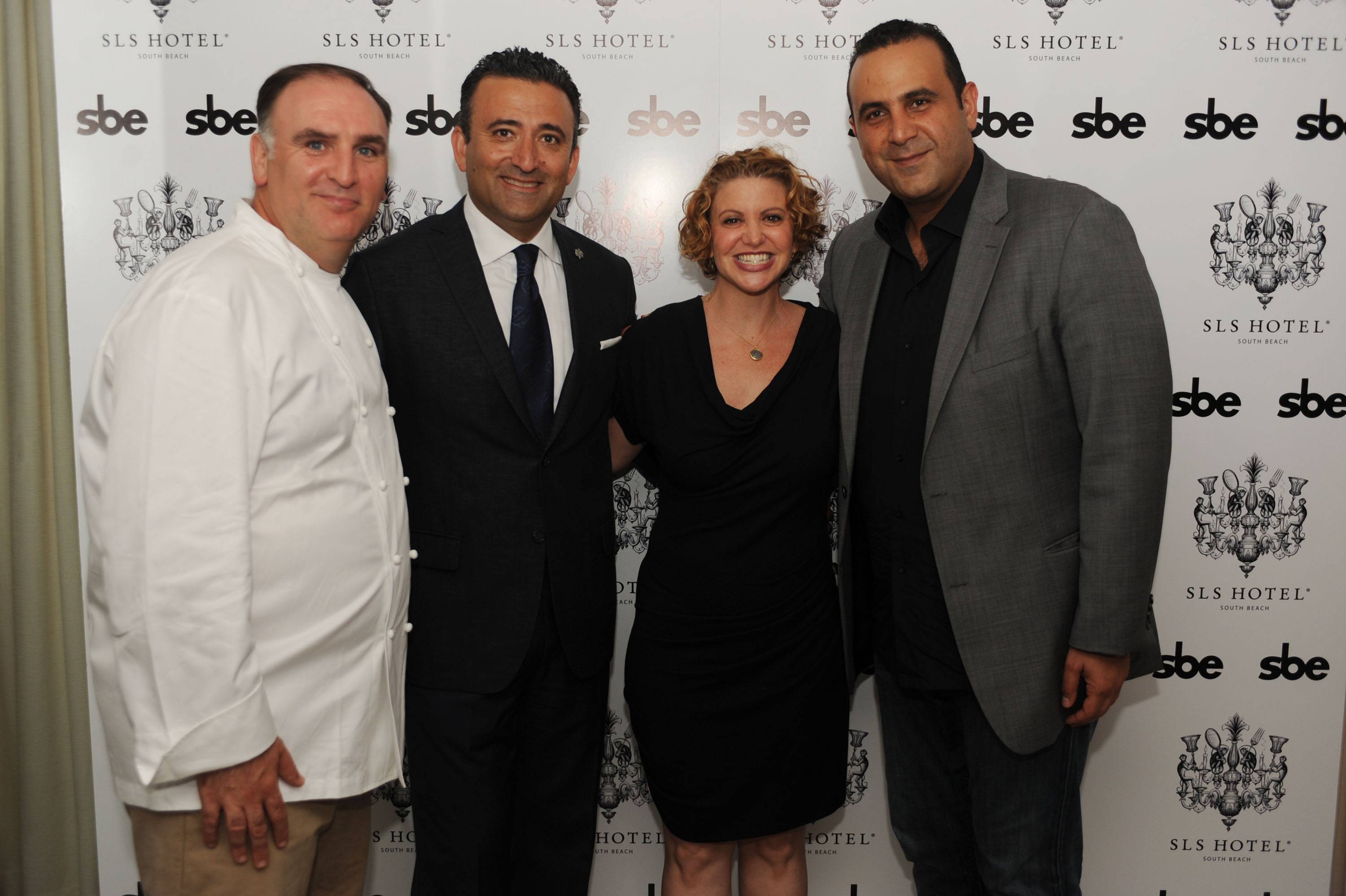 Jose Andres, Arash Azarbarzin, Michelle Bernstein & Sam Nazarian
Sam Nazarian, Alonzo Mourning, & Jose Andres
Christina Getty-Maercks, Dana Shear, & Laura Buccelati
Marcella Novela, Anne Owen, Davis, Lisa Pliner, & Susanne Birbragher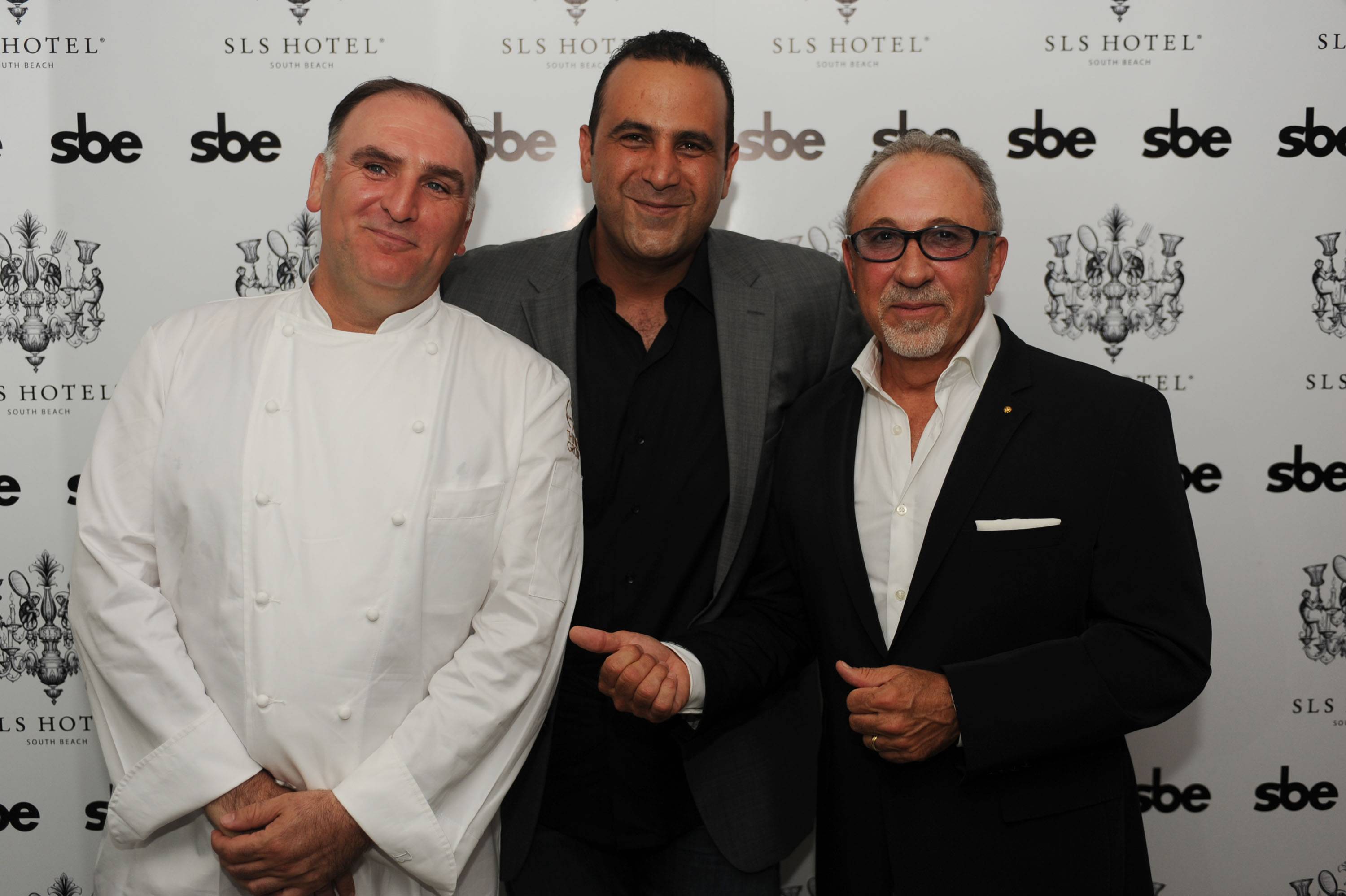 Jose Andres, Sam Nazarian, & Emilio Estefan
Jose Andres, Sam Nazarian, Albert Merts, & Arash Azarbarzin
Sam Nazarian & Arash Azarbarzin
Sam Robin & Friend
Luke Mathot & Albert Mertz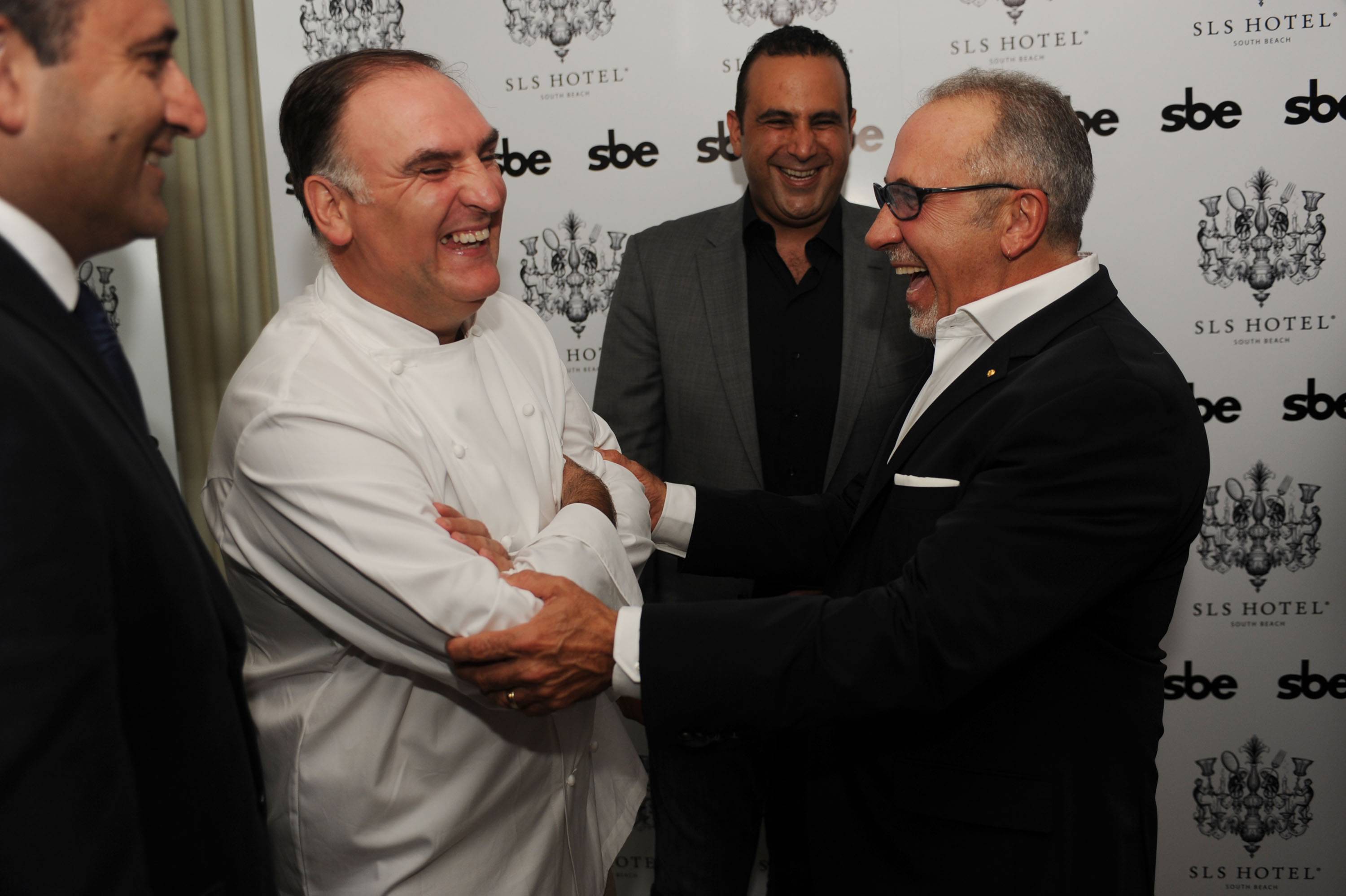 Arash Azarbarzin, Jose Andres, Sam Nazarian & Emilio Estefan
Endives with Oranges
Dana Shear, Christina Getty-Maercks, Laura Buccellati, & Getty-Dupreez
Jose Andres & Michelle Bernstein
Chicken Croquetas
Subscribe to discover the best kept secrets in your city