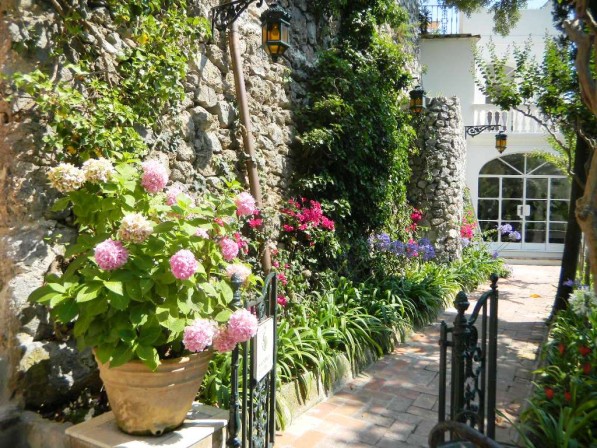 Located in the heart of the Amalfi Coast, Villa Tre Ville is nestled in the peaceful and proviate area of Positano.
The houses of Villa Tre Ville are are immersed in a natural wealth of colors, scents and fountains. Along the paths that criss-cross the land, one will be amazed by the beauty of the jasmine, the cascades of bougainvillea and citrus fruit trees growing alongside long pergolas draped with vines, beneath which to stroll and linger a while.
Most amazing are the lovely gardens. The vegetable gardens between the various suites can be accessed by guests, inviting all who enjoy the wonders of Villa Tre Ville to  taste the local flavors on the terrace in the shade of the large linden: tomatoes, sweet corn, green beans and aborigines, together with plenty of basil and other aromatic herbs.
Get in touch with nature while you relax amongst Italy's natural wonders at Villa Tre Ville.