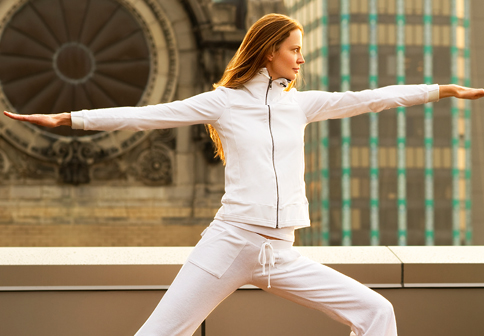 Residents of the Manhattan House can say OM more often now.  Exhale, the national mind body spa company, announced it has expanded its services in the historic luxury condominium on the Upper East Side.  Exhale will extend it's yoga, spa and fitness programs to the residential home.
Along with on location benefits, residents are allowed to use Exhale's facilities in cities such as Boston, Chicago and Miami to name a few.
A few of the expanded services in the Manhattan House include: additional complimentary exhale Core Fusion and Core Fusion Yoga classes, discounts on therapy sessions, 20 percent discounts for spa therapies at all other Exhale locations and quarterly fitness and health workshops with Exhale experts.
Health and fitness workshops are favorites at the Manhattan House.  This year they have three more, which focus on restorative yoga detox, signature Thai massage therapy and a workshop on the benefits of Chinese medicine such as acupressure.
Exhale began in 2003 and since then, the spa and yoga club has blossomed into a leading brand in the United States.  Exhale has 18 locations all across the U.S.
In 2010, Exhale opened shop in the Manhattan House and since then it has been going strong.  The Manhattan House was originally designed in 1950 and it is famed for Modernist architecture.  Located on 200 East 66th St., the Manhattan House became a historic landmark in 2007.
Like Haute Living New York? Join our Facebook page or follow us on Twitter @HauteLivingNY. Want Haute Living New York delivered to your inbox once a week? Sign up for our newsletter.
Subscribe to discover the best kept secrets in your city