On Tuesday, March 13, fans of the world of art and design pranced in to the grand hall of the Rosa de la Cruz Collection space to celebrate the legacy of a fashion brand so well admired for its forward-thinking nature, that few can rival its commitment to creating great progress. Fendi, as you may have guessed, was bringing its fashions to the Miami Design District once again, this time in an effort to promote the breeding of young design minds in the across-the-street high school, DASH.
And the spirit of harvesting their design-centric way of thinking, programs have been set in motion to provide everything from scholarships to special experiences for the young, aspiring talents. Even the evening's dinner table centerpieces were student-designed Fendi yellow arrangements that kept the kids' spirits present throughout the night.
The evening began with the quintessential cocktail reception and gallery tour, but was soon followed by a runway presentation of the S/S 2012 collection. Just as shown in Italy, models walked the runway with metal-doused eyebrows and donning over-sized shades and a myriad leather options—a refreshing twist for spring, we think.
After the show, which was presented by Fendi North America President, Stacy Van Praagh, the guests paraded downstairs for a Lyons Catering-prepared feast that would last far into the night.
On hand to enjoy this Fendi experience, a stellar lineup of Miami's who's who: Rosa and Carlos de la Cruz, Craig Robins, Jackie Soffer, Criselda and Jonathan Breene, Susanne Birbragher, Iran Issa Khan, Susie and Walid Wahab, Dora Puig, John Lin, Michelle Areces, Nancy Maeillo, Erica Fickling, Debra Scholl, Stacy Robins, Joan and Jerry Robins, Haute Living Media Group CEO, Kamal Hotchandani, Louis Aguirre, Matt Macdonald, Kerry Lewis, Karen and Courtney Lord and others.
And when it was all said and done, and the guests marched slowly out the doors through which they entered, and they did so with a fresh new bottle of latest Fendi fragrance, Fan di Fendi in hand—absolutely apropos for the number of fans of Fendi present that night.
Carlos De La Cruz & Lourdes Collett
Kerry Lewis & Dora Puig
Iran Issa Khan, Michelle Areces, Kamal Hotchandani, & Jilian Sanz
Criselda Breene, Michelle Areces, Katharine Rubino
fendi Runway 2
Stacy Van Praagh
NAME CARDS
Brooks, Pringle, Sancarranco, Miller, Erazo, & Simmons
Karen & Courtney Lord
FAN DI FENDI
Kamal Hotchandani & Jilian Sanz
Louis Aguirre & Matt Macdonald
Fendi Runway
CENTERPIECES
Walid & Susie Wahab
Linda Levygoldberg & Angie Aloma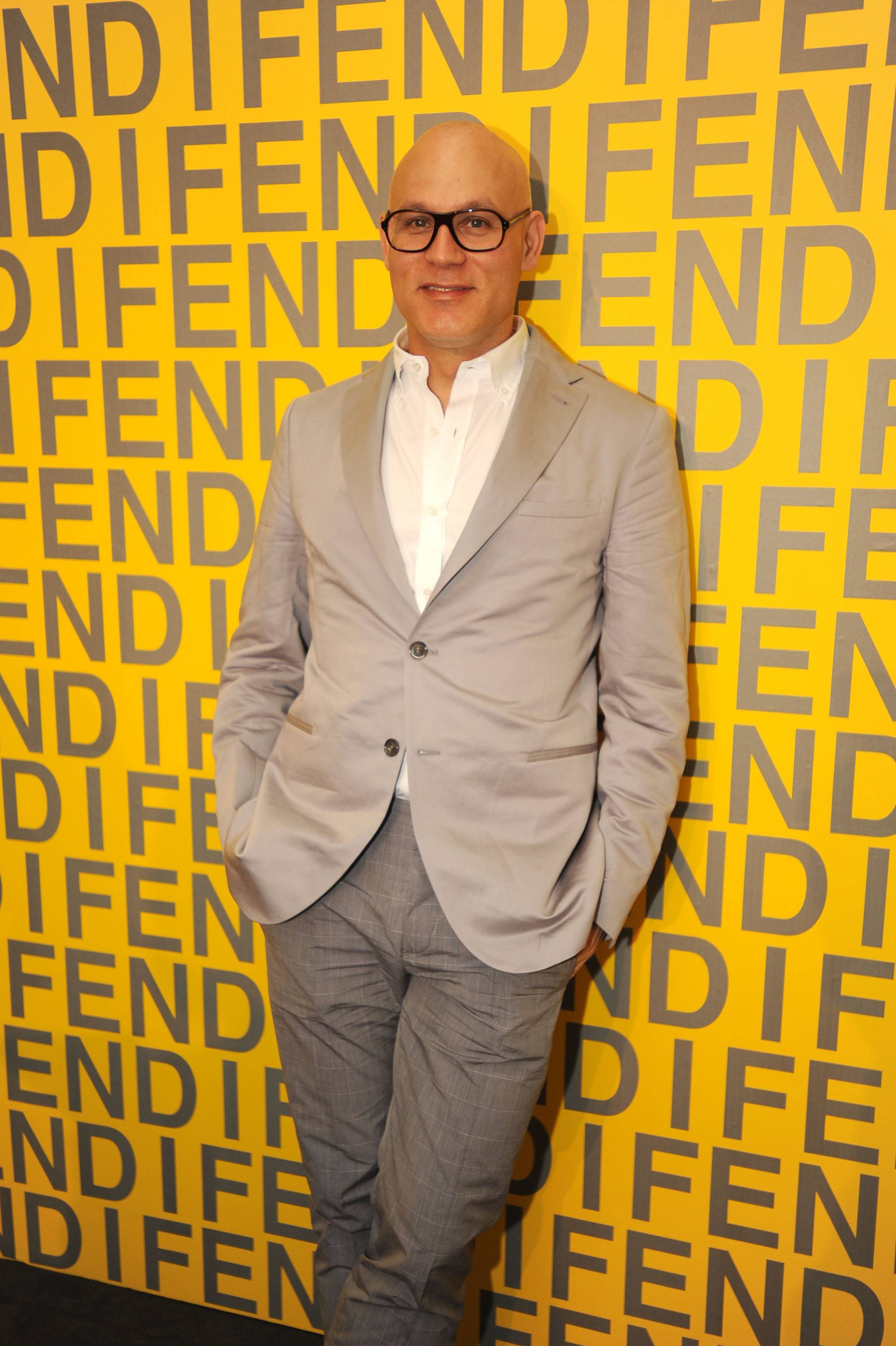 Craig Robins