Silvia Furmanovich has the most amazing jewelry pieces. She is one of my favorite designers and I have been wearing so many of her pieces recently. She has been featured in the pages of Harper's Bazaar, Elle and Vogue
She began designing when she was a child as she observed her father Salvador Longobardi, a goldsmith, work in the atelier installed in the house they lived. In her pieces she uses ancestral techniques and contemporary inspirations and memories from travels unfold into unique pieces, with precisely crafted finishings and precious effect.
Nature is one of Silvia's biggest inspiration including stones, gold, ivory, coral, turquoise and woods. Each collection evokes a particular moment in the her life and there are no rules to define her process. Each piece is a fragment of a story, told in a way that is magical and extraordinary.
Check out some of her amazing pieces below.
http://www.silviafurmanovich.com.br/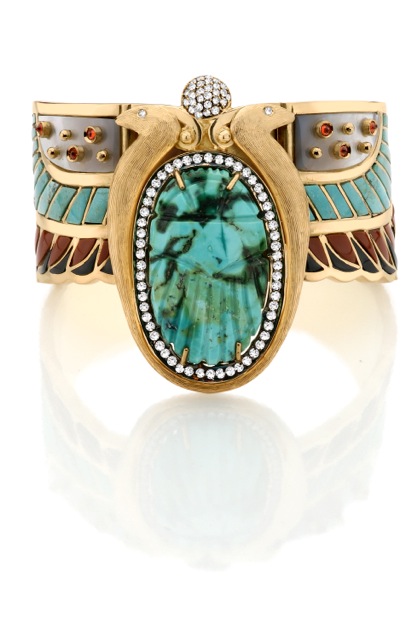 18 carat gold, diamond, turquoise, jasper, mother-of-peral, orange saphire and onyx bracelet
18 carat gold, diamond, turquoise, jasper, mother-of-peral, orange saphire and onyx bracelet
18 ct gold, diamond, turquoise, jasper Ivory netsuke and galuchat bracelet
18 ct gold, diamond, turquoise, jasper Ivory netsuke and galuchat bracelet
18 ct gold, onyx, diamond and fire opal earrings
18 ct gold, onyx, diamond and fire opal earrings
18 ct gold, onyx, diamond and ruby bracelet
18 ct gold, onyx, diamond and ruby bracelet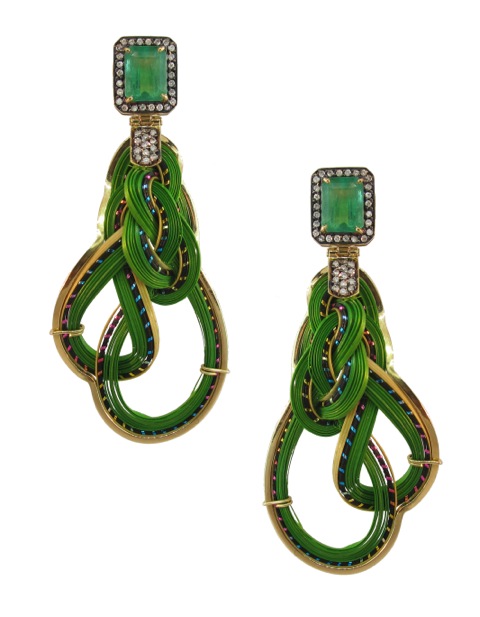 18 ct. gold, bamboo, emerald and diamond earrings
18 ct. gold, bamboo, emerald and diamond earrings
18 ct gold, Sleeping beauty turquoise and diamond earrings
18 ct gold, Sleeping beauty turquoise and diamond earrings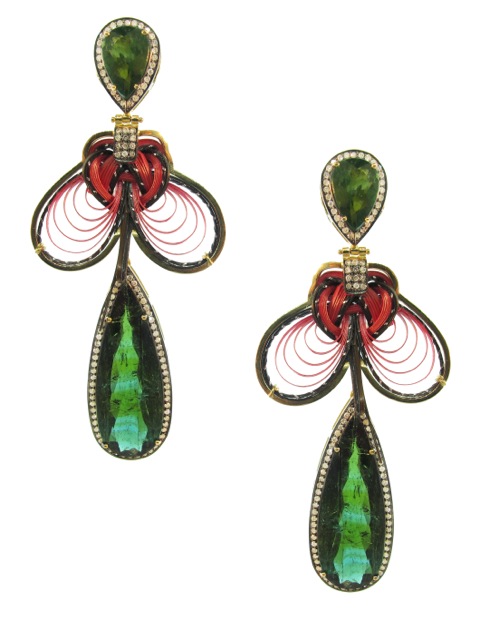 18 ct. gold, bamboo, green tourmaline and diamond earrings
18 ct. gold, bamboo, green tourmaline and diamond earrings
18 ct. gold, ebony, diamond and emerald earrings
18 ct. gold, ebony, diamond and emerald earrings
18 ct. gold, ivory, morganite and diamond earrings
18 ct. gold, ivory, morganite and diamond earrings
Silvia