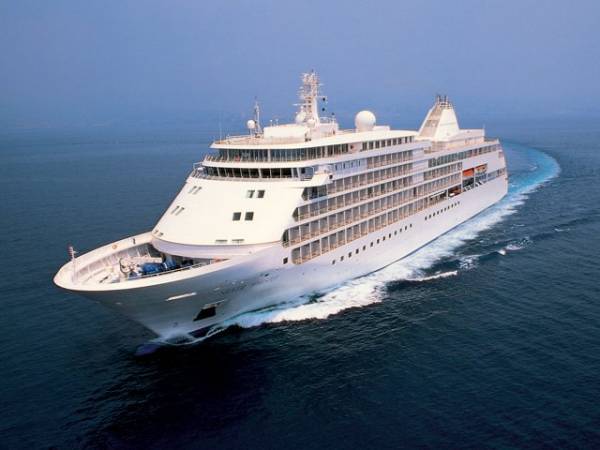 Six Star Cruises have unveiled the most expensive cruise ever. Imagine taking a helicopter to transfer to a private jet filled with complimentary caviar and Dom Perignon, as a means of transportation to a 124-day luxury cruise to 28 different countries. Well, that's exactly what Six Star Cruises has put together for their travelers, starting on January 2013 in the US. The cruise line will be departing from Los Angeles and traveling to places like the Maldives, New Zealand and Malaysia.
The cruise package will cost travelers $12,000 a day. That's $1.5 million per couple. It might sound very pricey, but this cruise package has put the "lux" in luxury, by including a four night stay in Los Angeles at the Beverly Wilshire Hotel, along with a four night stay at a suite on Sunset Island, Miami.
While on the Boeing business jet, guests will dine on Beluga Caviar for $5800 per kilogram, while sipping on Da Hong Pao tea costing over $3000 per kilogram, but that's not all. The jet showcases a roomy lounge and bedroom, dining room, gold plated fixtures and mahogany paneling. Not to mention, a top Michelin star chef waiting to prepare a feast from their creative 10-course tasting menu.
But, just when you thought that was enough, while on sea, couples will stay in a luxury suite, that has two bathrooms made of marble, two balconies, two bedrooms and dining area, called Silver Whisper's Royal Suite.
Source: Luxuo
Like Haute Living Los Angeles? Join our Facebook page or follow us on Twitter @HauteLivingLA. Want Haute Living Los Angeles delivered to your inbox once a week? Sign up for our newsletter.