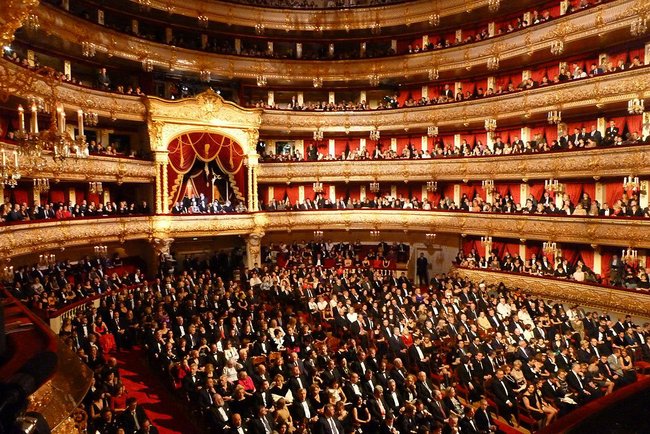 The longevity of the Bolshoi Theater in Moscow, Russia is astounding.   Through Luftwaffe bombings, fires, and Soviet oppression, the Bolshoi Theater still stands.  The iconic theater is host to the world-renowned Bolshoi ballet and opera that have been playing since the theater first opened its doors in 1824.
By 2005, the theater was on the brink of collapse due to two centuries worth of damaged foundation.  But after six years of renovations that racked up a bill of $760 million, the neoclassical theater was revived with new acoustics and a renewed historical façade.  The first performance took place on October 28 and since then; tickets have been selling through the roof.
Like Haute Living Moscow? Join our Facebook page or follow us on Twitter @HauteLivingMag Want Haute Living Moscow delivered to your inbox once a week? Sign up for our newsletter.
Source: Architectural Digest