Mark and Robin Levinson, co-owners of Levinson Jewelers on Las Olas, hosted an exclusive private event starring legendary singer, songwriter, musician  and producer John Oates, best known as half of the rock and soul duo Hall and Oates, at their home on Saturday, January 7th.
The extravagant evening, which showcased a concert performance by Oates and was attended by the "who's who" of South Florida, raised over $100,000 for the Aspen 7908 Songwriters Festival.  Along with the Levinsons, the evening was also co-hosted by Scot Hunter, CEO of Emerald Asset Advisors and his wife Barbara; Gerry Greenspoon, Managing Partner of Greenspoon Marder and his wife Ellen; and Doug Weiser, Founder of Cloud 9 Film Partners and his wife Lynda.
In addition to the fabulous private concert by Oates, which included six of his well known favorites, guests were treated to a fabulous cocktail hour and dinner, along with a live auction emceed by South Florida Radio Personality John "Footy" Kross.  The extravagant auction items included a personalized signed guitar by John Oates; Backstage Passes to a Hall & Oates concert in the city of your choice, plus dinner after the concert with John;  a private recording studio session in Aspen with John Oates and his band;  and opportunities for everyone in attendance to sponsor a young songwriter.  Notables in attendance included world renowned shoe designer Donald Pliner and his wife Lisa and former NFL and Miami Dolphins' great Sam Madison with his wife Saskia.  Also, attending this fabulous event was Gram Slaton, Executive Director of the Wheeler Opera House in Aspen.
The fabulous evening was conceived to support the passion of John Oates and his involvement with the Aspen 7908 Songwriters Festival.  The mission of the Songwriters Festival is to bring together songwriters new and legendary to create the next generation of great American music in an atmosphere of collaboration and community.  Produced by Songwriter Hall of Fame member, John Oates, and the Wheeler Opera House, the 7908 Aspen Songwriters Festival is the nation's most intimate musical weekend, as it creates a bond between the artists who write the songs and the fans who want to hear them in their purest, most real form.  Legendary writers perform side by side with the next great generation of songwriting talent.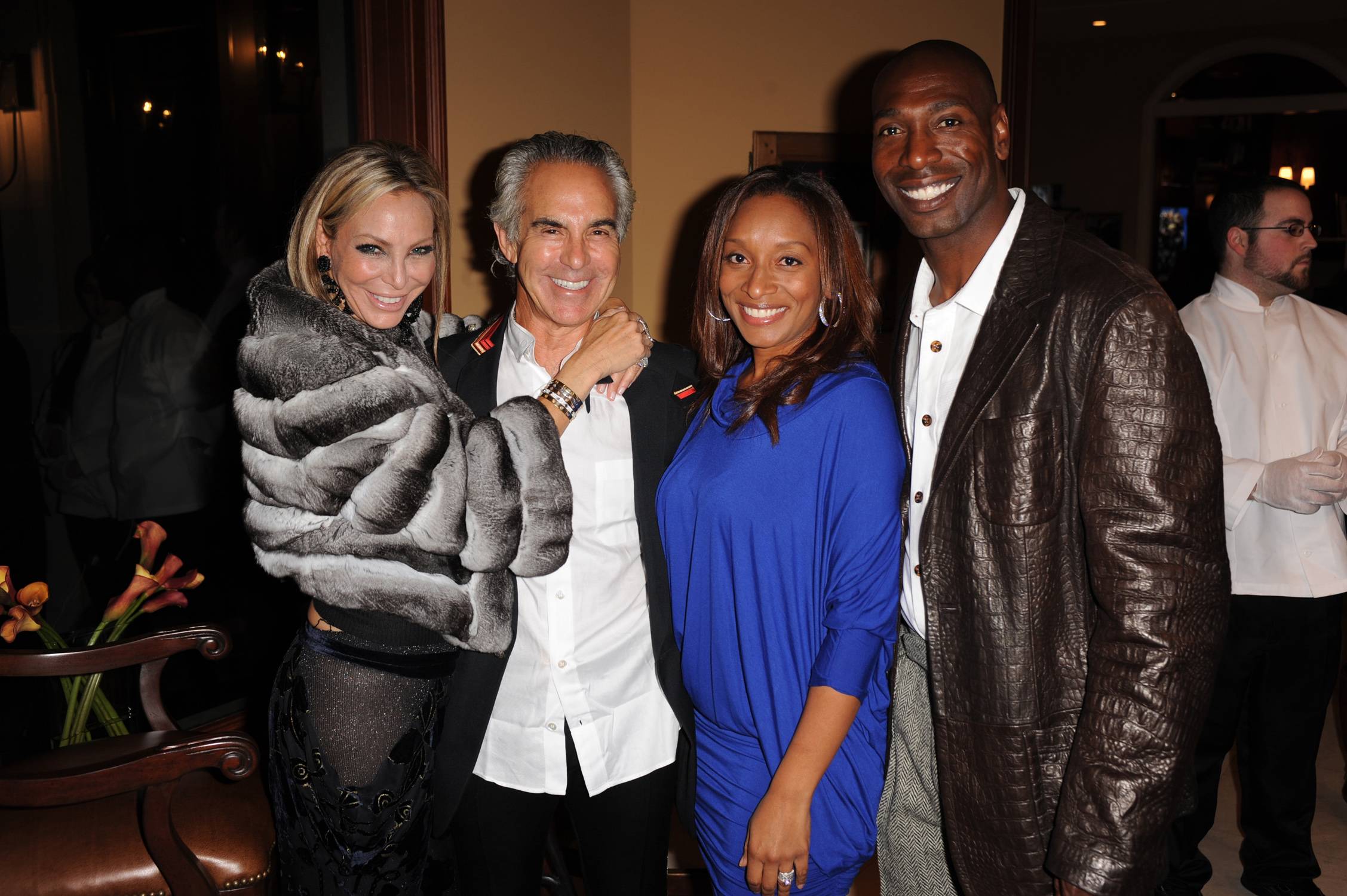 Lisa and Donald Pliner, world renowned shoe designer with Saskia Madison and former NFL Miami Dolphins great, Sam Madison
Lisa and Donald Pliner, world renowned shoe designer with Saskia Madison and former NFL Miami Dolphins great, Sam Madison
P4- Mike Maroone, Chief Operating Officer of AutoNation, Inc. and his wife Monica Maroone, with John Oates and signed guitar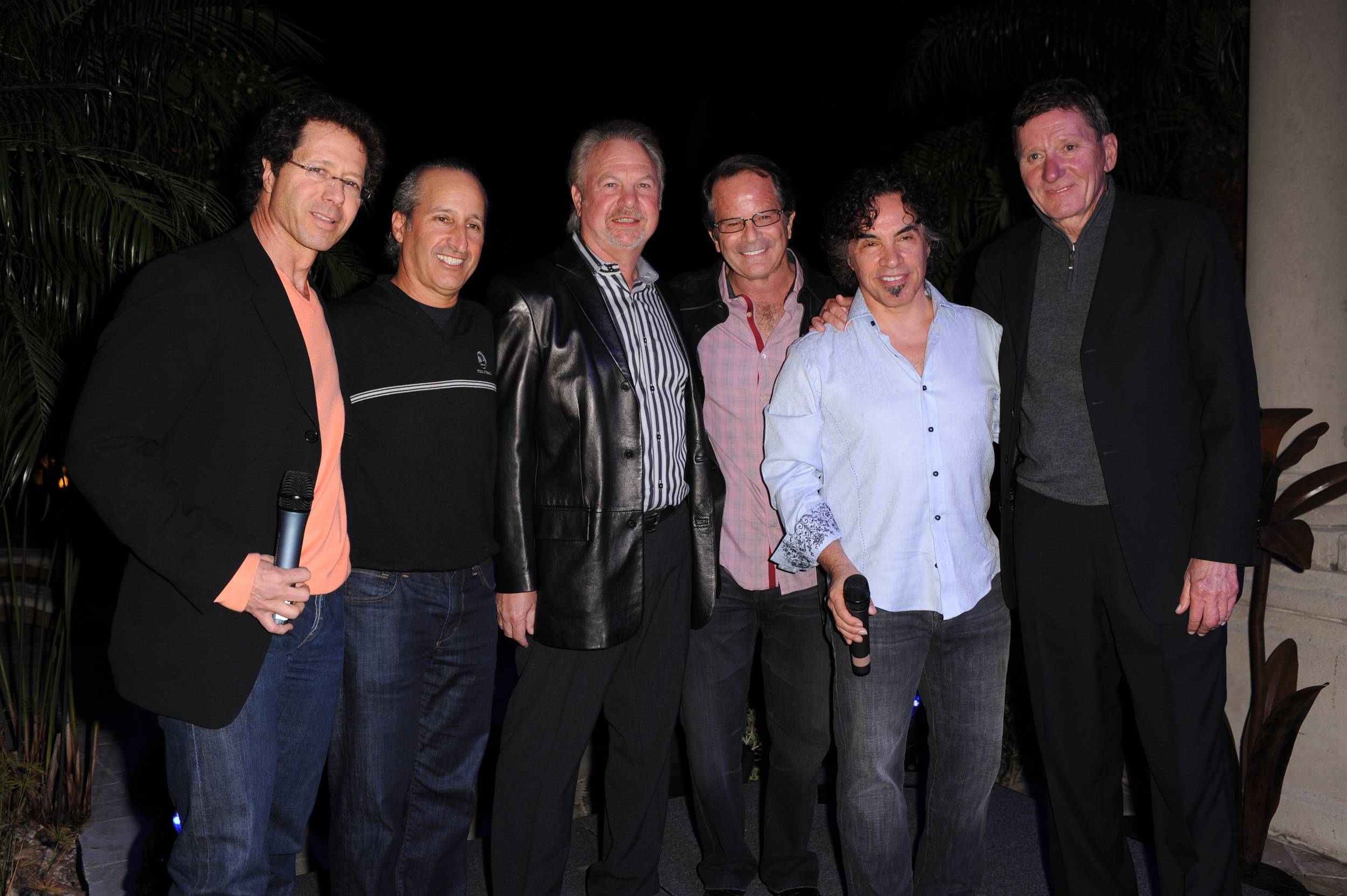 Doug Weiser, Founder of Cloud 9 Film Partners, Scot Hunter, CEO of Emerald Asset Advisors, Gerry Greenspoon, Managing Partner of Greenspoon Marder, Mark Levinson, co-owner of Levinson Jewelers, John Oates and John "Footy" Kross, South Florida Radio Personality
Doug Weiser, Founder of Cloud 9 Film Partners, Scot Hunter, CEO of Emerald Asset Advisors, Gerry Greenspoon, Managing Partner of Greenspoon Marder, Ma…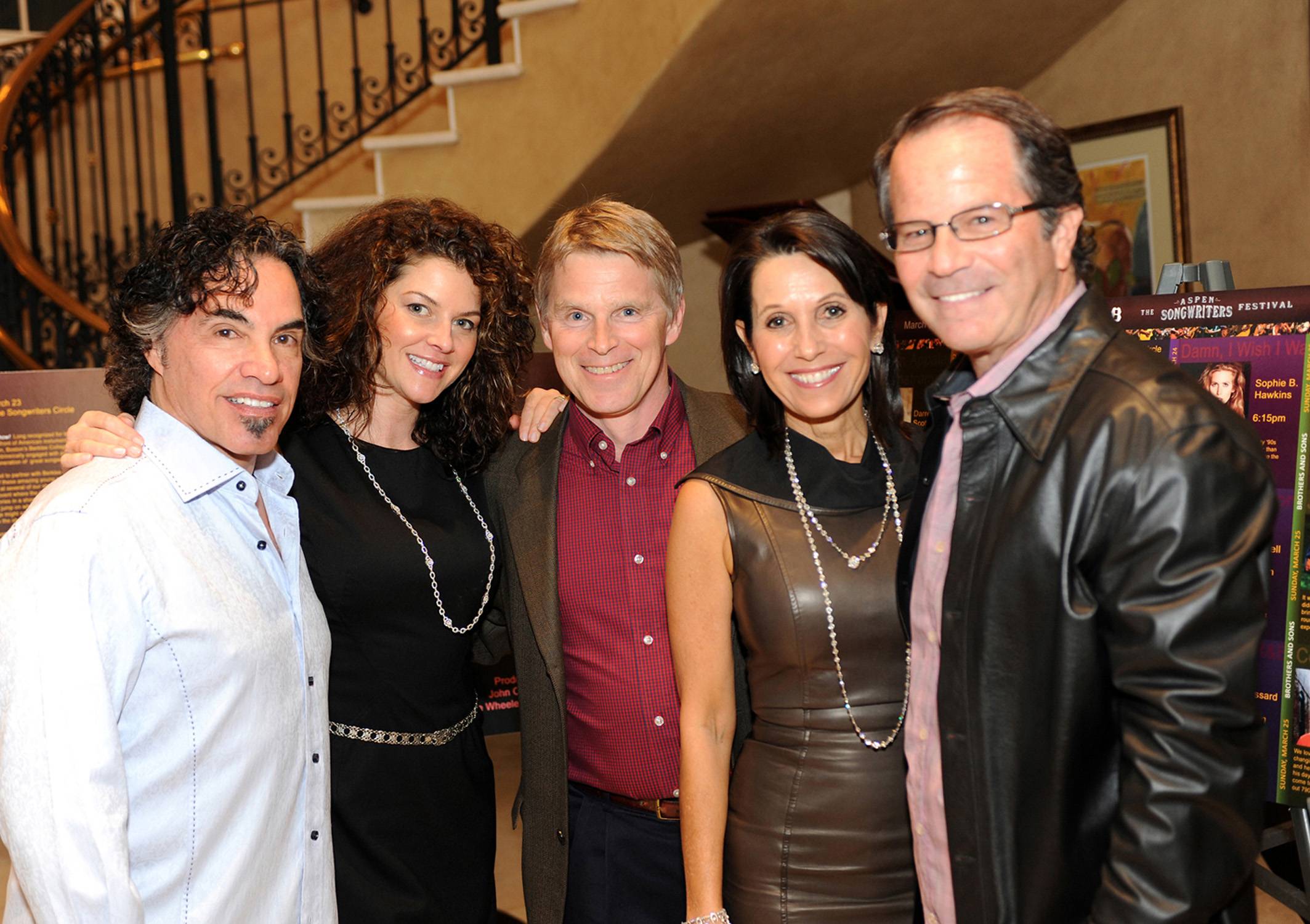 John and Aimee Oates with Gram Slaton, Executive Director of the Wheeler Opera House in Aspen and Robin and Mark Levinson, co-owners of Levinson Jewelers
John and Aimee Oates with Gram Slaton, Executive Director of the Wheeler Opera House in Aspen and Robin and Mark Levinson, co-owners of Levinson Jewel…
John Oates
John Oates performs