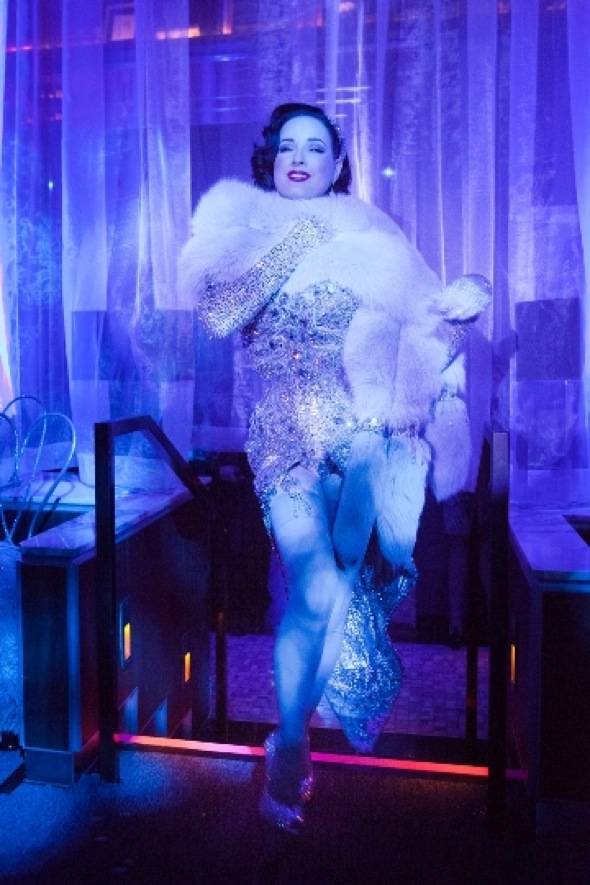 On Saturday night, international Queen of Burlesque Dita Von Teese delivered a sultry midnight performance of her infamous champagne glass act at Hyde Lounge.
Club-goers waited outside the nightspot inside the Bellagio as Von Teese arrived on the red carpet looking glamorous in a black Herve L. Leroux dress with Christian Louboutin heels and red lips against her porcelain skin. Hyde's performance artists joined the pin-up beauty, posing in cellophane dresses and masks.
"I wanted to come here [to Hyde Bellagio] because I know sbe puts on great events, and I knew this would be a fun party more than anything," said Von Teese. "I'm hoping we'll be able to bring some of the showgirl burlesque back to Vegas. I'm doing the real version, which is the same way it was done in the 1930s and '40s; that's what burlesque really was."
When the clock struck midnight, Von Teese took the stage in an haute couture costume adorned with thousands of Swarovski crystals. Taking guests on a journey into fantasy and spectacle, the burlesque icon teased the cheering crowd as she danced around an enormous champagne glass peeling off layer after layer of clothing and untying the corset from her tiny laced up waist. The crowd went wild as Von Teese poured champagne down her body, finally immersing herself into the champagne glass, kicking and splashing champagne.
Burlesque's brightest star spent the rest of the evening mingling with friends and reveling in Hyde's lavish atmosphere as the famous Fountains of Bellagio danced around her.
Click on the photos below to enlarge.
Like Haute Living Las Vegas? Join our Facebook page or follow us on Twitter. Want Haute Living Las Vegas delivered to your in box once a week? Sign up for our newsletter.
Dita Von Teese Performing at Hyde Bellagio, Las Vegas, 1.14.12 (5)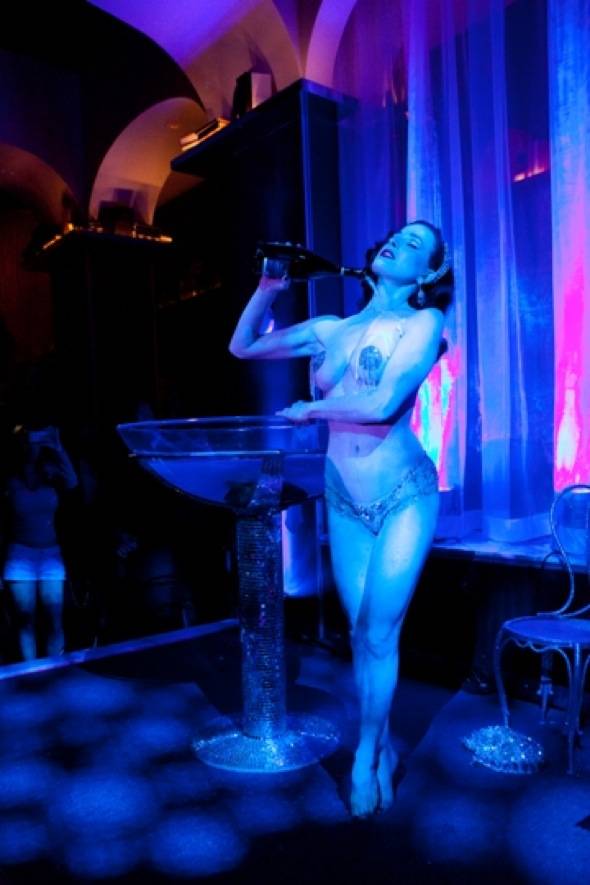 Dita Von Teese Performing at Hyde Bellagio, Las Vegas, 1.14.12 (4)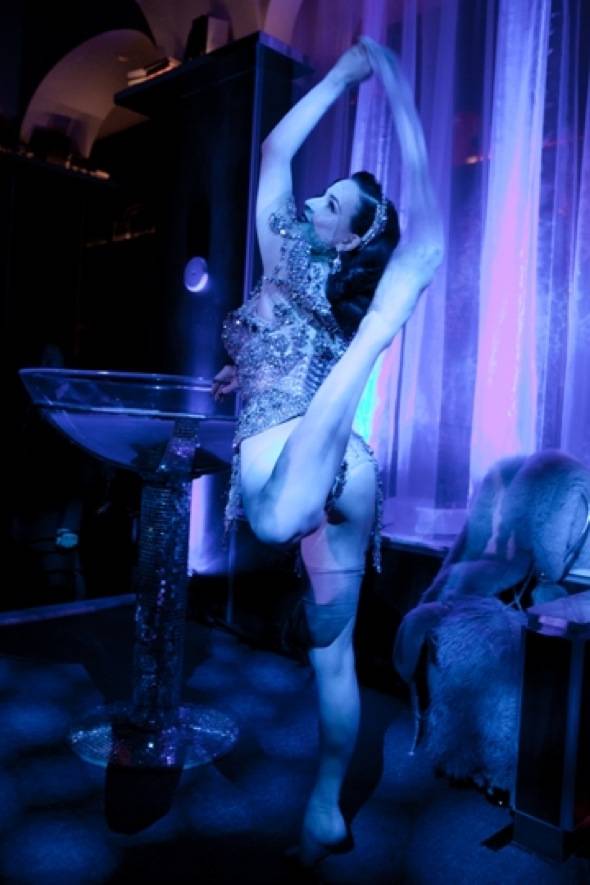 Dita Von Teese Performing at Hyde Bellagio, Las Vegas, 1.14.12 (3)
Dita Von Teese Performing at Hyde Bellagio, Las Vegas, 1.14.12 (2)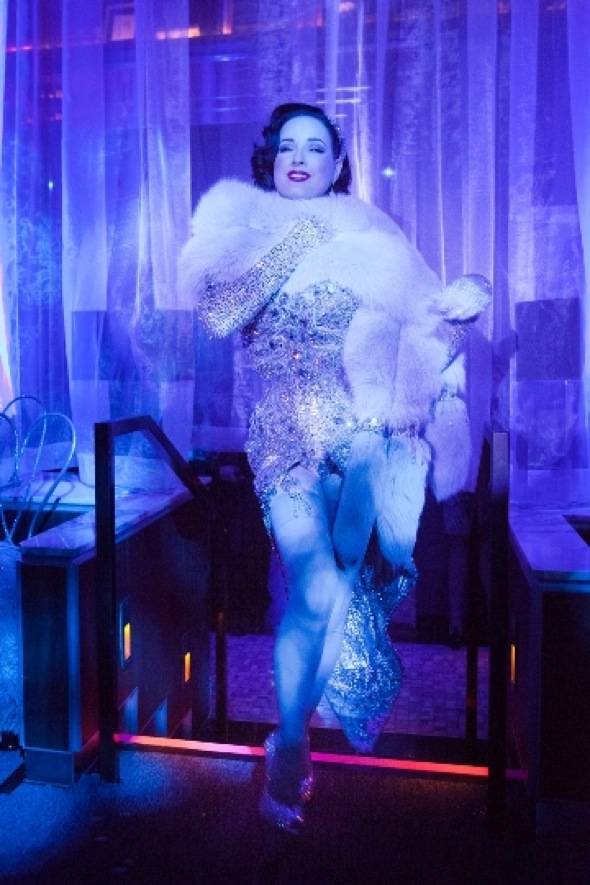 Dita Von Teese Performing at Hyde Bellagio, Las Vegas, 1.14.12 (1)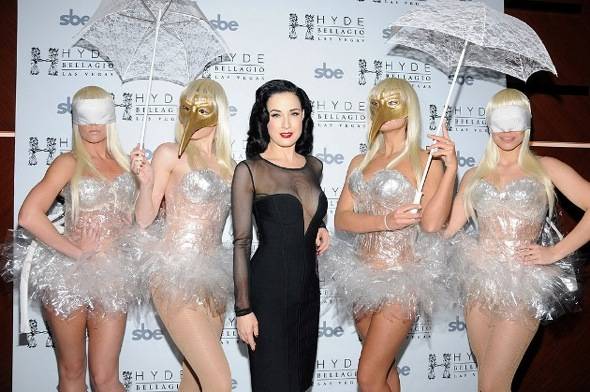 Dita Von Teese on Red Carpet with Performance Artists at Hyde Bellagio, Las Vegas, 1.14.12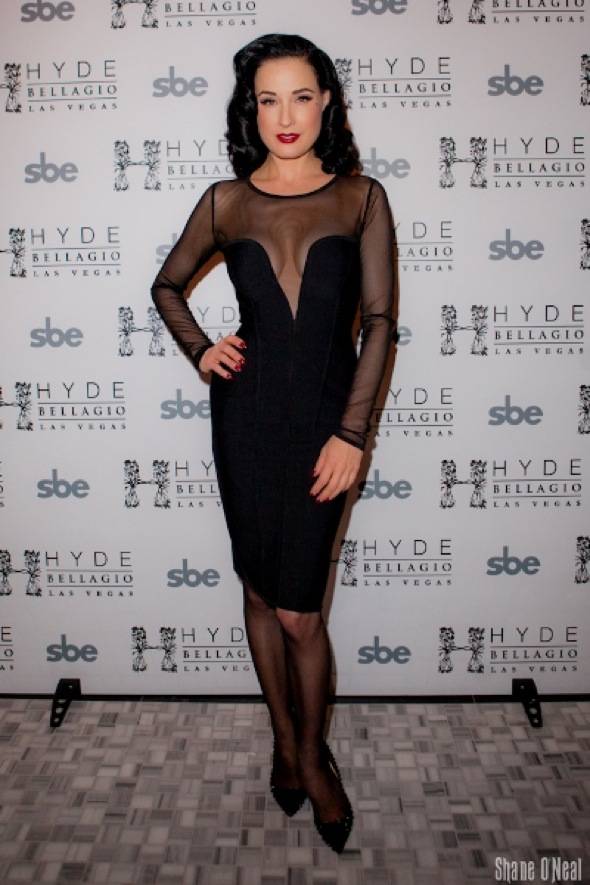 Dita Von Teese on Red Carpet at Hyde Bellagio, Las Vegas, 1.14.12