Last night Louis Vuitton presented a beachside barbecue for Art.sy hosted by Carter Cleveland, Wendi Murdoch and Dasha Zhukova at Soho Beach House Miami. With music by DJ Jus Ske, the event celebrated Art.sy's gallery, museum and content partners.
Guests included Carter Cleveland, Wendi Murdoch, Dasha Zhukova, Naomi Campbell, Adrien Brody, Owen Wilson, Val Kilmer, Maria Bell, Klaus Biesenbach, Michaela and Simon de Pury, Carter Foster, Larry Gagosian, Kyle Maclachlan, Eli Broad, Marco Brambilla, Marina Abramovic, Kalup Linzy, Peter M. Brant, Olympia Scarry, PC Valmorbida, Neville Wakefield, Princess Maria Elisabeth von Thurn und Taxis, Brett Ratner, Bob Colacello, Vito Schnabel, China Chow, Elizabeth von Guttman, Lyor Cohen, Andy Valmorbida, Daniel Arsham, Armand Limnander, Alexia Niedzielski, Aby Rosen, Max Levai, Vladimir Roitfeld, Shamim Momin, Pearl Lam, Fabiola Beracasa, Tracey Emin, Tobias Meyer, Anne Pasternak, Kathy Grayson, Nick Jones, Kim Heirston, Diana Widmaier-Picasso, Olivier Picasso, Nick Acquavella, Hannah Bronfman, Yvonne Force and Leo Villareal, Ryan McNamara, Stefano Tonchi, David Anton, Stephanie LaCava, Aaron Young, Guy Dellal, Jean Pigozzi, Laura de Gunzburg, Eneas Capalbo, Jay Jopling, Bill Powers, Maximillian Chow, Anastasia Rogers, Derek Blasberg, Marc Glimcher, Serge Azria, Arden Wohl, Jaf Glazer, Nadja Swarovski, Mark Quinn, Hannah Bhuiya, Xerxes Cook, Enoc Perez, Arnold Lehman, Shany Ellenberg, Dani Smith, Harif Guzman, Chris Young, Stacy Engman, Emilio Steinberger, Alessandra Codinha, Lydia Fenet, David Gruning, Vikram Chatwal, Arslan Sukan, Josh Kushner, Carlos Souza, Jamie Tisch, Joshua Cooper, Laurence Chandler, Staffan Ahrenberg, Christopher Bollen, Jared Najjar, Carlos Moto, Fabian Basabe, Doreen Remen, Dori Cooperman, Michelle Grey, Tamara Mellon, Todd Eberle, Afef Tronchetti Provera, Alberto Mugrabi, Steven Gold, Tom Guiness, Sarah Aibel, Len Blavatnik, Chris Hanley, Joe Nahmad, George Linderman, Mark Cornell, Nate Lowman, Nicolo Cardi, Tracy Mourning, Thomas Campbell, Steve Cohen, Suzanne Deal Booth, Luis Gispert, Stellan Holm, Sam Keller, Didier Krzentowski, Aerin Lauder, Patrick Seguin, Benedikt Taschen, Max Wigram, Jack Tilton, Jeanne Greenberg, Helly Nahmad, Oleg Baibakov, David Mugrabi, David Zwirner, Rashid Johnson, Angel Otero, Ivan Wirth.
Art.sy is a new website founded by Carter Cleveland that helps users discover art from an expansive and dynamic inventory of art from the world's leading galleries, private collections and museums. Powered by The Art Genome Project, a collective attempt to map out the unique characteristics of works of art, the website features a search engine that allows users to find works of art based on artists or artworks users already know. Art.sy will launch to the public in spring 2012.
Screen shot 2011-12-08 at 1.19.43 PM
Screen shot 2011-12-08 at 1.20.00 PM
Screen shot 2011-12-08 at 1.18.36 PM
Screen shot 2011-12-08 at 1.18.46 PM
Screen shot 2011-12-08 at 1.19.04 PM
Screen shot 2011-12-08 at 1.19.24 PM
Screen shot 2011-12-08 at 1.18.36 PM
Screen shot 2011-12-08 at 1.18.46 PM
Screen shot 2011-12-08 at 1.16.09 PM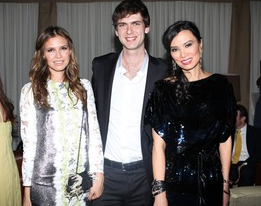 Screen shot 2011-12-08 at 1.16.21 PM
Screen shot 2011-12-08 at 1.16.28 PM
Screen shot 2011-12-08 at 1.16.35 PM
Screen shot 2011-12-08 at 1.16.44 PM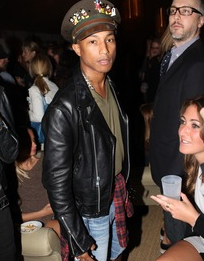 Screen shot 2011-12-08 at 1.16.51 PM
Screen shot 2011-12-08 at 1.17.00 PM
Screen shot 2011-12-08 at 1.17.18 PM
Screen shot 2011-12-08 at 1.17.28 PM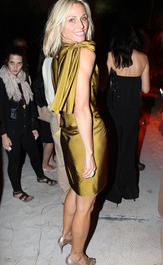 Screen shot 2011-12-08 at 1.17.41 PM
Screen shot 2011-12-08 at 1.17.52 PM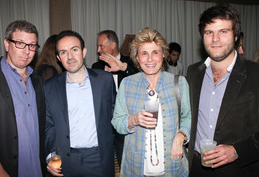 Screen shot 2011-12-08 at 1.18.13 PM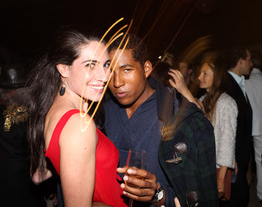 Screen shot 2011-12-08 at 1.18.26 PM