Down in Miami for Art Basel.  Tuesday night was dinner at the Rubelles Gallery opening, and then a quick stop into the Ferrari party and then off to the Soho House for White Cube event.
On Wednesday, I spent the day at the art fair with Libby and David Mugrabi. It was amazing walking around with such knowledgeable art people, so many fun people around, Inga Rubenstein, Kelly Mack, Ali Rubler, Sandy Heller, Coralie Chariole, Robert Vescler, Alex Von Furstenburg.
On Friday  I first went to Vogue event with Lance Bass and Fabian Basbe then to Andy Valmorbida's dinner at Mr. Chow with Paris and Nicky Hilton, Alex von Fustenburg, Lawrence Bender, Pharrell Williams, Roberto Cavalli, Allison Sarofim, Bret Ratner, Stavros Niarchos, Harry Lefrak, then a quick stop at the Lanvin dinner at The Dutch, and then off to the Armani party at the W hotel.
DSCN1156
DSCN1165
DSCN1164
DSCN1163
DSCN1153
DSCN1167
DSCN1157
DSCN1155
DSCN1154
DSCN1161
DSCN1151
DSCN1162
DSCN1160
DSCN1150
DSCN1168
DSCN1149
DSCN1152
DSCN1169
DSCN1159
DSCN1166
DSCN1127
DSCN1125
DSCN1122
DSCN1119
DSCN1118
DSCN1116
DSCN1115
DSCN1114
DSCN1111
DSCN1109
DSCN1108
DSCN1106
DSCN1106-1
DSCN1102
DSCN1101
DSCN1100
DSCN1100 2
DSCN1099
DSCN1098
DSCN1097
DSCN1095
DSCN1094
DSCN1094 2
DSCN1093
DSCN1093 2
DSCN1102
DSCN1100
DSCN1099
DSCN1097
DSCN1095
DSCN1094
DSCN1093
DSCN1057
DSCN1056
DSCN1055
DSCN1054
DSCN1053
DSCN1052
DSCN1051
DSCN1050
DSCN1049
DSCN1048
DSCN1047
DSCN1046
DSCN1045
DSCN1044
DSCN1043
DSCN1042
DSCN1041
DSCN1040
DSCN1038
DSCN1037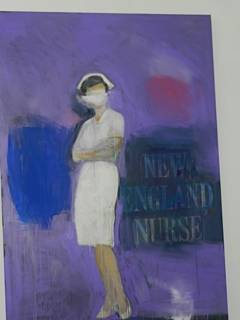 DSCN1036
DSCN1035
DSCN1034
DSCN1033
DSCN1032
DSCN1031
DSCN1030
DSCN1029
DSCN1028
DSCN1027
DSCN1026
DSCN1025
DSCN1023
DSCN1020
DSCN1019
DSCN1018
DSCN1017
DSCN1016
DSCN1015
DSCN1014
DSCN1013