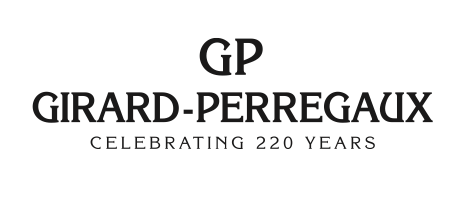 To celebrate 220 years of watching, Girard-Perregaux is showcasing its most iconic and classic set of timepieces in the Madison Avenue Boutique in New York City starting November 17th.
Guests can witness a brilliant collection of timepieces from elegant pocket watches to multiple award-winning wristwatches, each infused with Girard-Perregaux's grandiose traditions of gorgeous artistry and skilled craftsmanship. The exhibit not only displays rare collections from the Museum, but also embodies the rich history of the brand and its substantial contribution to the art and science of Haute Horlogerie.
The traveling exhibition made stops in Paris, Singapore and Shanghai before coming to the Big Apple where the timepieces will be on through until November 23rd.
Rare vintage pocket watches include:
1840 Lépine Pendant Watch Signed J.-F Bautte & Co
Gold case decorated with pearls on a blue enamel background. Enamel dial.
1870 Cross-Shaped Pendant Watch
The movement is cross-shaped. Face of the case decorated with painted enameled religious figure; back engraved and enamaled with the Ave Maria in Lain, bezel set with diamonds.
1889 La Esmeralda
Masterpiece of Constant Girard-Perregaux. Gold case richly engraved, Tourbillon with three gold Bridges, and detent escapement. This watch used to belong to General Diaz, president of Mexico.
Stand out wristwatches include: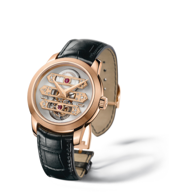 Modern Version of the Tourbillon with Three Gold Bridges
In 1991, the Tourbillon with three gold Bridges is housed for the first time in a wristwatch. The considerable challenge was to miniaturize to the hilt a highly sophisticated piece that would have to be fundamentally redesigned to reveal the beauty of the three gold Bridges under the movement, turning its impressive architecture into a splendid dial. Throughout the following decades, Girard-Perregaux presented various versions of this wristwatch, which has undeniably become the icon of the Brand.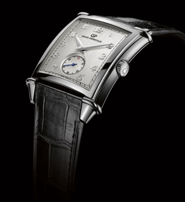 Vintage 1945 XXL in Steel, 2011
In 2009, the curved version of the Vintage 1945 is introduced. The distinction of this Vintage 1945 is down to the complex play between the straight lines and curves of its new case. Its rectangular shape contrasts with the curves of the case. Its geometric subtleties are revealed in three dimensions: its finesse, its curved profile adapting perfectly to the wrist, its convex flanks providing an ideal housing for the crown.
220th Anniversary Girard-Perregaux 1966 Tourbillon with Gold Bridge
To mark the 220th anniversary of the Brand, the refined decoration and architecture of this new masterpiece are inspired by 19th century pocket tourbillons. The case houses a Girard-Perregaux 9610 movement comprising 224 components. The tourbillon Bridge of the new Girard-Perregaux 1966 Tourbillon has an unusual shape perfectly finished, accompanying a self-winding system patented by the Manufacture. The Girard-Perregaux 1966 Tourbillon with gold Bridge expresses the essence of watchmaking tradition.
220 Years of Watchmaking Art Exhibition
Nov. 18-23, 2011
Gir ard-Perregaux boutique
701 Madison Ave (63rd Street)
Like Haute Time? Join our Facebook page or follow us on Twitter @hautetime.
Subscribe to discover the best kept secrets in your city