Fans went wild at Chateau Nightclub & Gardens when LL Cool J hosted Saturday night. Crowds gathered early outside the nightclub in hopes to catch a glimpse and meet the mega-star. Around midnight he walked the red carpet dressed in jeans, black leather jacket, knit cap and shades as his loyal fans screamed, "We love LL Cool J!" Before he entered the nightclub he did not disappoint and took time to pose for photos, sign autographs and give his fans hugs.
Once inside, he drank champagne and Ciroc cocktails with his entourage at their VIP table before he took center stage. Addressing the crowd, "Put your hands in the air, because we're going to have some fun," followed by the hip-hop veteran opening with "Jack The Ripper" while DJ Z Trip spun the beats. Club-goers cheered and waved their hands side-to-side effortlessly singing along to the artist' songs.
Energy soared through the nightclub, but things got hotter when LL Cool J broke into one of his classic hits, "Going Back To Cali," and pulled a lucky blonde onto stage with him. Other hit singles during his 30-minute, crowd pleasing set included, "Momma Said Knock You Out" and "Headsprung." Before he left the stage he announced to his fans, "For the record I'm coming out with a new album," said the artist. "I've been gone for a long time but it's going to be hot!"
Also seen at Chateau nightclub was birthday girl and reality star of ABC's hit shows "The Bachelor" and "The Bachelor Pad" Michelle Money. The reality star was celebrating night two of her birthday weekend in Sin City with a group of friends where they sipped on Grey Goose cocktails and danced the night away.
Click on the photos below to enlarge.
Like Haute Living Las Vegas? Join our Facebook page or follow us on Twitter. Want Haute Living Las Vegas delivered to your in box once a week? Sign up for our newsletter.
128770172DT038_Hip_Hop_Supe
LL Cool J walks the red carpet outside of Chateau Nightclub & Gardens.
128770172DT031_Hip_Hop_Supe
Michelle Money inside Chateau Nightclub & Gardens.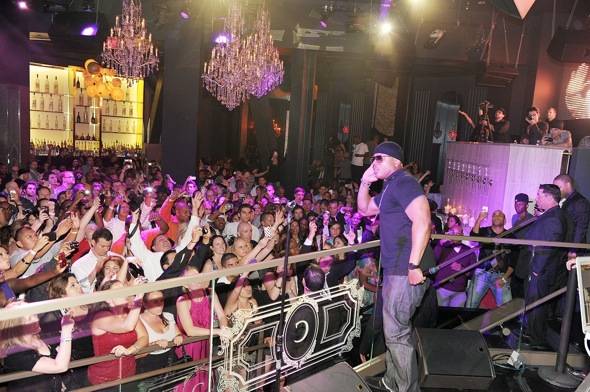 128770172DT024_Hip_Hop_Supe
LL Cool J and the crowd during his performance at Chateau Nightclub & Gardens.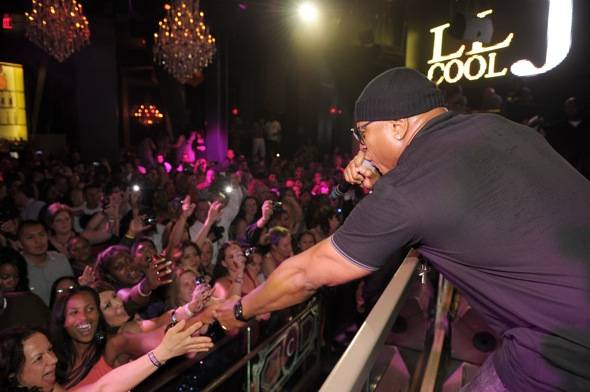 128770172DT018_Hip_Hop_Supe
LL Cool J gets up close with his fans while performing at Chateau Nightclub & Gardens.
128770172DT010_Hip_Hop_Supe
LL Cool J performs inside Chateau Nightclub & Gardens.
Subscribe to discover the best kept secrets in your city