As Los Angeles fashion week got under way, a mix of designers, stylists, and fashionable clientele  including television helped celebrate the launch of the Brevard Design at Church Boutique Los Angeles.
Guests enjoyed viewing the new Brevard collection along with a pictorial installation of the brand's rich history. Designer Bryan Moss and boutique owners David Malvaney and Rodney Burns, both formerly of Maxfield LA, were on hand to usher in the collaboration. Beverages were provided by Rosenthal Estate Wines and Smart Water. Television personality Alex Curry got a chance to talk with the designer
Screen shot 2011-10-28 at 1.25.31 PM
Watch Exclusive Interview!
StylistHellinKay_DamuBobbCNN
Stylist Hellin Kay and Damu Bobb of CNN
JenniferTillyandguests
Jennifer Tilly
IMG_3493
IMG_3485
IMG_3454
IMG_3404
IMG_3383 copy
IMG_3360
Guests
FatimaRobinson
Fatima Robinson
DesingerBryanMossandSomaLisaChoudhury
Designer Bryan Moss and Soma Lisa Choudhur
DesingerBryanMossandguests
Designer Bryan Moss
Designer_ValerjPobega
Designer Valerj Pobega
Designer_PetroZillia
Petro Zillia
StylistHellinKay_DamuBobbCNN
JenniferTillyandguests
IMG_3513
IMG_3501
IMG_3493
IMG_3485
IMG_3454
IMG_3404
IMG_3402
FatimaRobinson
DesingerBryanMossandSomaChoudhury
DesingerBryanMossandguests
Designer_ValerjPobega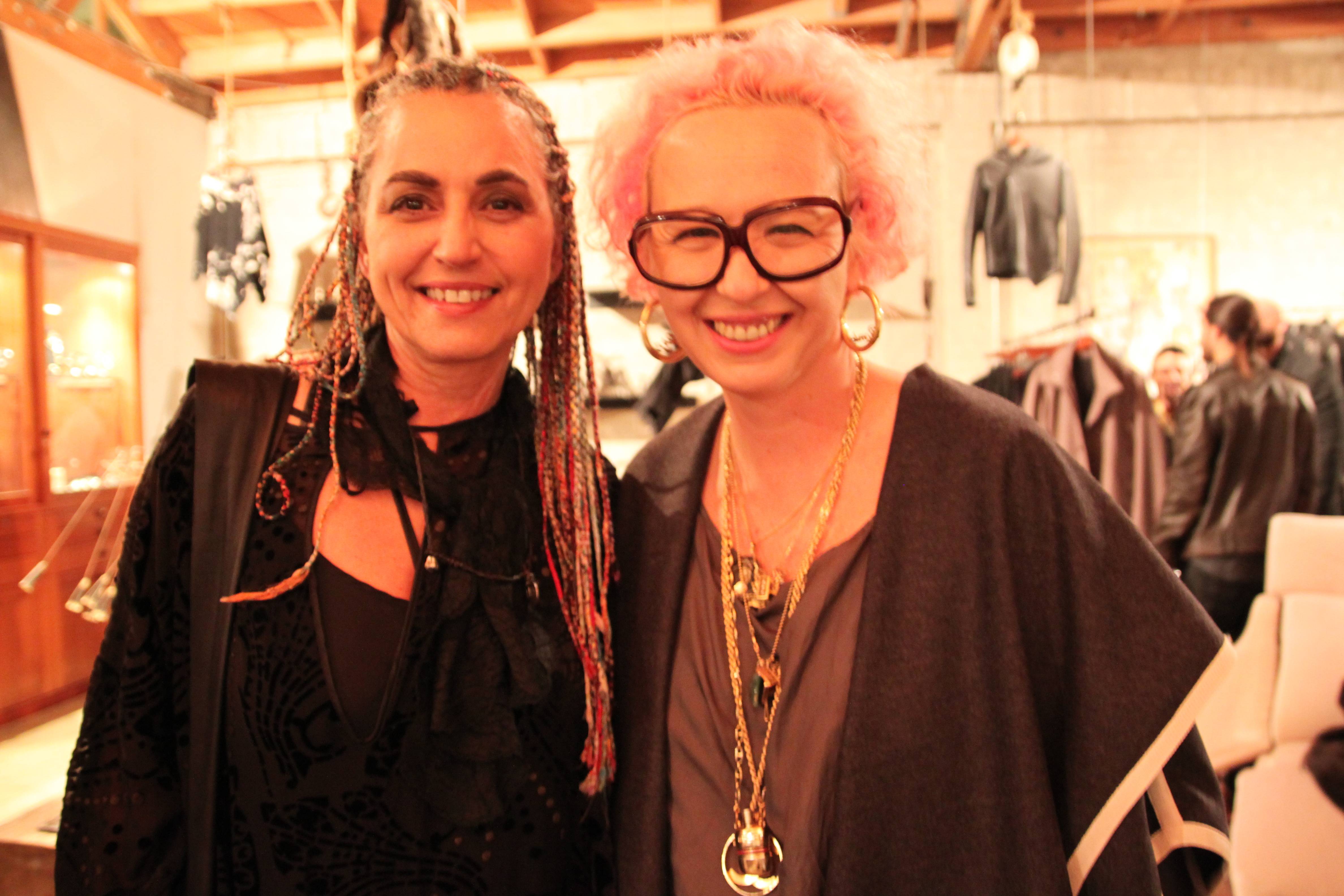 Designer_PetroZillia