Check out these wild hotels from all over the world. From one made from crystallized salt to another on the rim of a volcano, these are definitely places that should go on the must-see list!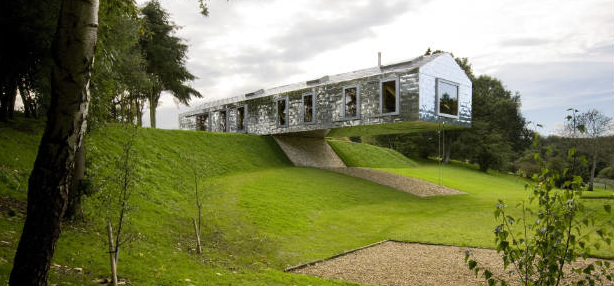 The Balancing Barn in Suffolk, on the edge of a nature reserve, sleeps eight people. With silver tiles, large windows with views, it has also won a series of travel and design awards.
The Mountain Retreat Inn, China
This eco-friendly retreat, with views of the peaceful Yulong River near Yangshuo in Guanxi province, has been named a top hotel by TripAdvisor and The Telegraph. Boasting sustainable local bamboo used for furnishings where possible, but it's the mountain scenery that makes this one one to remember.
Wild Brown Bear Hotel, Finland
The Wild Brown Bear Hotel is sourrounded by the forests of eastern Finland's Karelia region with carpets of moss, blueberries and under birch and pine canopies. Like a fairytale in nature, activities in the area include kayaking , cycling and enjoying the great Finnish outdoors.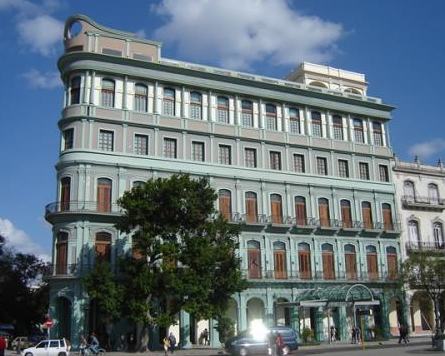 If you're in There is no cooler place to Havana, Cuba than the HotelSaratoga. With a rooftop pool with a great views above the Paseo del Prado, it is listed as ine of top 10 hotels in Havana.
For an authentic Zen Japanese experience, this spot features tatami-matted rooms with futons, traditional Japanese food and communal hot water spas. The Houshi Ryokan in Hokuriku, Ishikawa, north-west of Tokyo, is one of the oldest ryokans in Japan and managed by the same family for 46 generations and has been in business for more than 1,300 years.
Akköy Evleri Cave Hotel, Turkey
Be a cavemans at this rock-cut hotel in Cappadocia. Built near the historical village of Akköy near Ürgüp, the family-run Akköy Evleri hosts five boutique rooms built inside former cave houses. Surrounding area include the underground cities at Kaymakli and Derinkuyu.
Ngorongoro Crater Lodge, Tanzania
The Ngorongoro Conservation Area is a UNESCO World Heritage site and home to 40,000 Maasai semi-nomadicpastoralists as well as a high density of wild animals — time it right and you might glimpse migrating wildebeest, zebra or gazelles. Game drives are the main activity, so there is plenty of time for admiring the spectacular views over the ancient caldera.
One of thethe most luxurious hotels in Laos' old royal capital of Luang Prabang, this  colonial mansion is found in a forest  of palm trees outside the country's second biggest city.
Furnished with a zen combination of dark woods and simple white cotton , you can observe Buddhist monks collecting their alms each morning and feel at one with nature.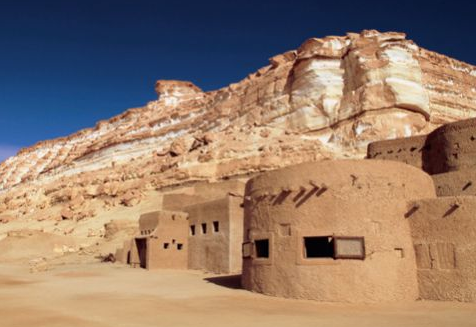 Adrère Amellal eco lodge, Egypt
The Adrère Amellal eco lodge is in the Saharan environment and allows its guests to experience the freedom and beauty of the  desert. With no electricity, no Internet and no phone signal, you'll soon be appreciating the sunrise over the sand dunes, discovering the ancient Siwa way of life.  The lodge is a 10-hour drive (about 750 kilometers) from Cairo, it's not easy to get to, but is well worth it.
The Palacio de Sal, with walls, floors, beds and chairs made entirely of white rock salt. Found on the eastern shore of the Great Salar de Uyuni, a vast expanse of white salt 3,650 meters above sea level, it's also great for stargazing at night and watching sunset colors reflect off the salt lake. The hotel also has a spa and salty golf course.
The small island of Ischia is often overlooked by tourists who tend to flock to the Amalfi coast or Carpri, so it has a a more relaxed vive and gorgeous view of the gulf of Naples. For a more relaxed view of the gulf of Naples. This hotel — an ex-convent — has a simple Mediterranean cloistered feel. It's part of the 16th-century Aragonese Castle, which stands on a rock connected to the main island by a bridge. Ischia is popular for its thermal hot springs and volcanic mud treatments.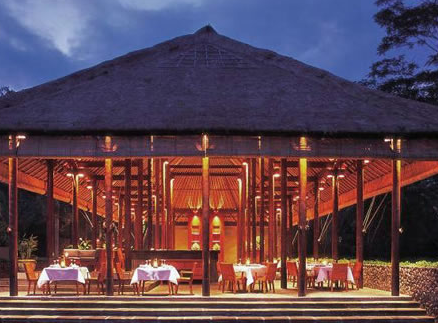 Standout feature of this hotel is the  infinity pool where you can swim with the native Balinese birds and macaques. The hotel is eco friendly and offers four-star quality and services, including cool, contemporary design and an on-site restaurant specializing in local cuisine.
This old lighthouse, built in 1862 and was used as a warning to ships until 1985, hasa 180-degree view over the cliffs of north Wales and the Irish Sea.Expect a very warm welcome from the hostess Fiona and an insight into the history of this living monument.
Riad L'Ayel d'Essaouira, Morocco
This renovated traditional Moroccan house in Essaouira's old quarter has four beautifully designed Berber-style rooms. Colorful ceramic tiles and traditional tadlakt-coated walls blur the indoor and outdoor spaces. It's also listed as one of Essaouira's best luxury hotels by professional travel writers on the Travel Intelligence website.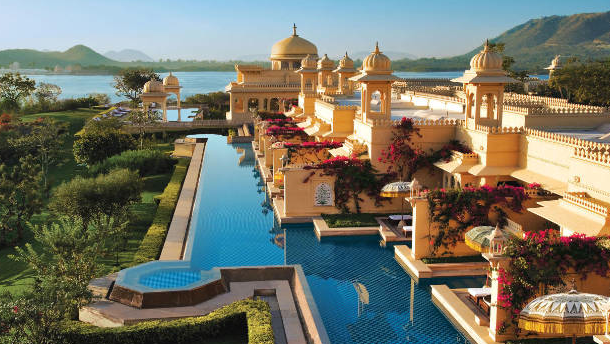 Your big chance to live like a Mughal Emperor — at least for one night.The Oberoi Udaivilas at Udaipur is built in the style of a traditional Indian palace, with gold-leaf domes and sand-colored walls reflected in the waters of Lake Pichola and the hotel's pools. Voted the best resort in Asia by Travel + Leisure, the hotel's marble interiors and hand-painted frescoes will make you feel like royalty,
Source: CNN.com
Subscribe to discover the best kept secrets in your city