The MGM Grand was buzzing with energy last night after an epic fight between "Vicious" Victor Ortiz and Floyd Mayweather Jr. at the MGM Grand Garden Arena where Mayweather claimed Ortiz's WBC Welterweight Champion title in a thrilling match.
Ortiz arrived at Studio 54 inside MGM Grand for a post-fight celebration with an entourage 50 deep that included his manager Rolando Arellano, sparring partner and close friend Karl Dargan and his brother Temo Ortiz. A crowd of fans erupted outside of the iconic Vegas hot spot at the sight of Ortiz and his crew, hoping for photos and autographs.
The Kansas native was all smiles while playfully posing on the red carpet in a handsome gray pin-striped suit and Kansas City Royals blue baseball cap. Ortiz carried an even larger grin when he pulled his beaming girlfriend, Alexia Garland, to his side. Garland, wearing a flirty white dress, proudly posed for photos with Ortiz before headed inside the venue to celebrate.
Once inside the illustrious nightclub, Ortiz soaked up the attention from a throng of fans commending him on his hard-fought fight, stopping to shake hands and pose for pictures. Ortiz took the party upstairs to a private VIP area overlooking the energized dance floor where he greeted friends and family with hugs and a glowing smile.
DJ Forbes kept the energy of Ortiz's arrival alive all night while mashing out chart-topping hits and electric beats. Songs like LMFAO's "Party Rock Anthem" and Pitbull's "Hotel Room Service" kept Ortiz, his entourage and club-goers partying into the early morning hours.
Click on the photos below to enlarge.
Like Haute Living Las Vegas? Join our Facebook page or follow us on Twitter. Want Haute Living Las Vegas delivered to your in box once a week? Sign up for our newsletter.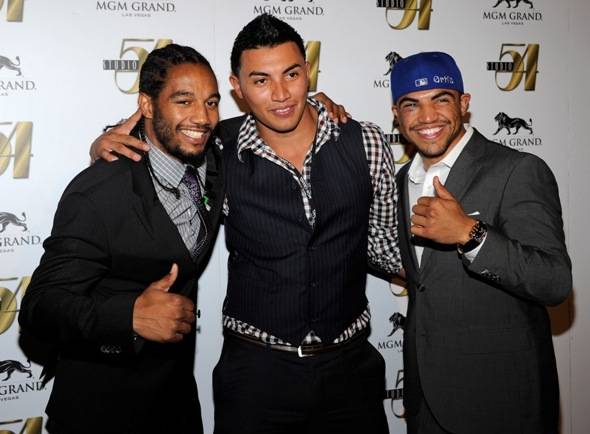 124956766EM041_Victor_Ortiz
From left, Victor Ortiz's sparring partner Karl Dargan, Temo Ortiz and his brother, boxer Victor Ortiz, arrive at a post-fight party at Studio 54.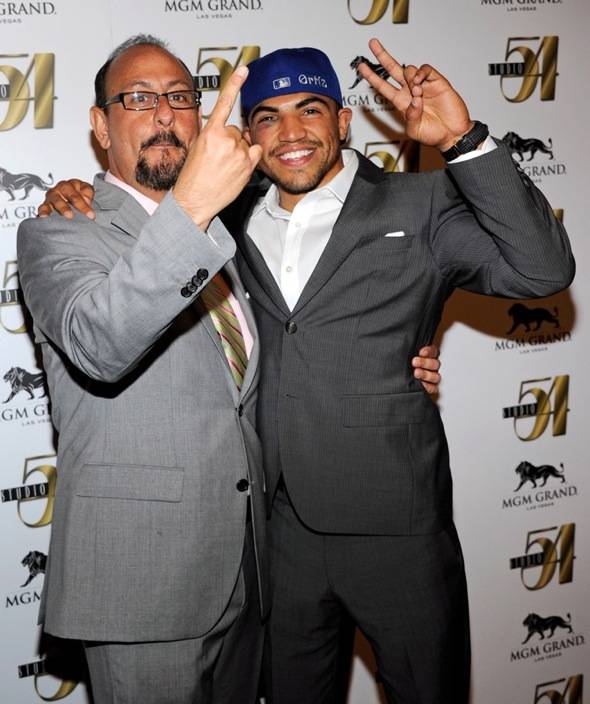 124956766EM034_Victor_Ortiz
Rolando Arellano and Victor Ortiz at Studio 54.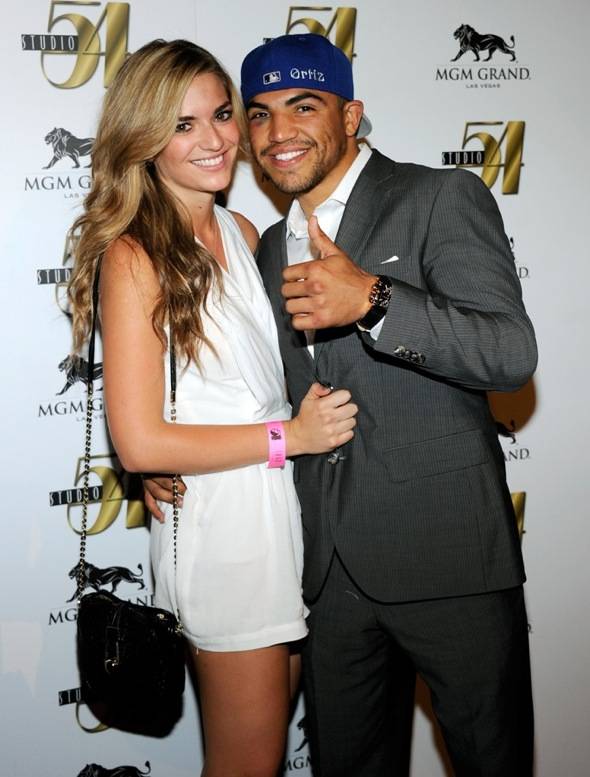 124956766EM029_Victor_Ortiz
Victor Ortiz and his girlfriend Alexia Garland at Studio 54.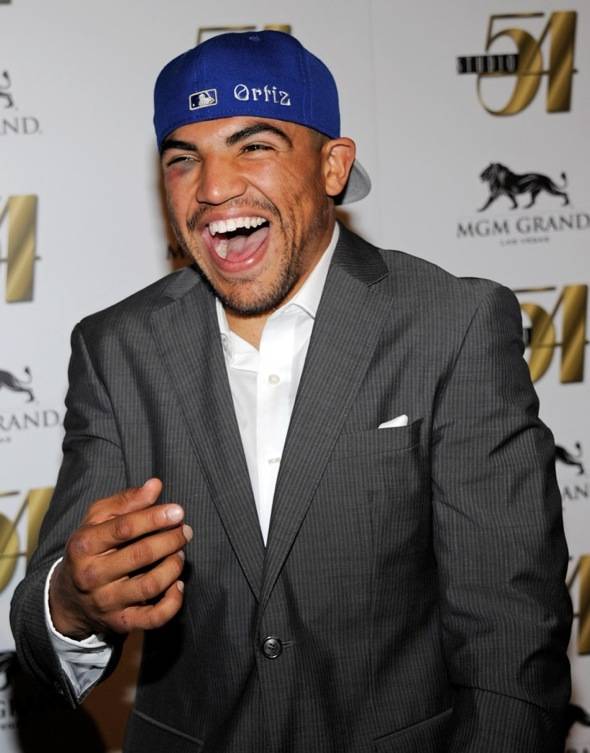 124956766EM016_Victor_Ortiz
Boxer Victor Ortiz arrives at a post-fight party at Studio 54.
124956766EM013_Victor_Ortiz
Boxer Victor Ortiz arrives at a post-fight party at Studio 54.
124956766EM005_Victor_Ortiz
Boxer Victor Ortiz sports a black eye at his post-fight party at Studio 54 inside the MGM Grand.