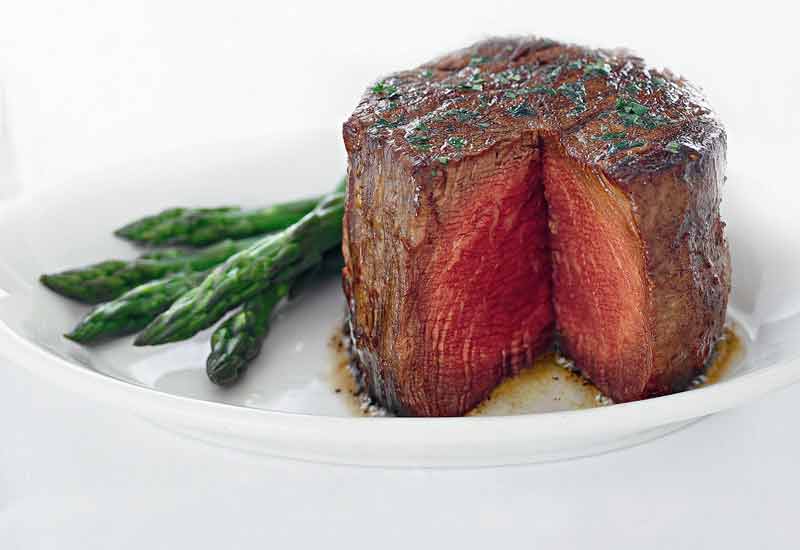 Popular American Steakhouse Ruth's Chris in The Monarch Hotel is launching a new Saturday feast. 
Founded in 1965 by Ruth Fertel, a single mother of two, Ruth's Chris Steak House started from a humble location on Broad Street in New Orleans to become one of the world's largest fine dining companies. With 122 locations across the United States and all over the world, the celebrated steak house has forged quite a name for itself over the past four decades.
The restaurant's signature is serving USDA prime steaks which are seared at 1800° Fahrenheit and then served on plates that are warmed to 500° Fahrenheit (260.0 °C). Before the plates leave the kitchen, half an ounce (1 Tbsp) of butter is added  in order to cause the meat to sizzle. The restaurant also serves delicious main courses of chicken, lamb, and fish.
The new special features a three-course meal complemented by two glasses of white or red wine at 265 AED per person or 350 AED with a bottle of wine.
Saturdays from 7pm-midnight. The Monarch Hotel, Sheikh Zayed Road
04 501 8666