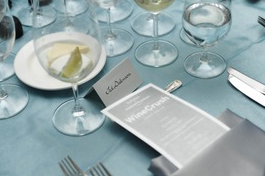 Over 300 of the world's top art collectors, wine connoisseurs, artists, gallery owners, museum directors, curators, and global business leaders have came together in Aspen for three days of striking events to celebrate the Aspen Art Museum's 7th annual ArtCrush summer benefit gala.
The celebrations began August 3rd with WineCrush, presented by Sotheby's and hosted by Amy and John Phelan in their Aspen Home. The intimate and elegant afair paired rare French vintages with a gourmet meal prepared by Chef Miles of the Caribou Club. Guests in attendence included board member Lance Armstrong, Will Cottton, Inez van Lamsweerde and Vinoodh Matadin
The main event ArtCrush Gala is tonight and will feature the presentation of the 2011 Aspen Award for Art to internationally renowned artist Roni Horn. The Gala will also include a seated dinner followed by a live auction of one-of-a-kind works by such esteemed artists as David Altmejd, Richard Avedon, Huma Bhaba, Mark Manders, AAM exhibition artist Stephen Shore, Mickalene Thomas, Cathy Wilkes and others, conducted by Sotheby's principal auctioneer and Worldwide Head of Contemporary Art Tobias Meyer.
PHOTOS: Billy Farrell
Screen shot 2011-08-05 at 12.52.44 PM
Screen shot 2011-08-05 at 12.52.07 PM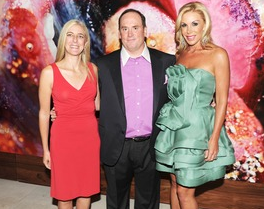 Screen shot 2011-08-05 at 12.51.56 PM
Screen shot 2011-08-05 at 12.51.39 PM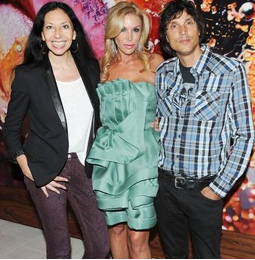 Screen shot 2011-08-05 at 12.51.20 PM
Screen shot 2011-08-05 at 12.51.01 PM
Screen shot 2011-08-05 at 12.50.37 PM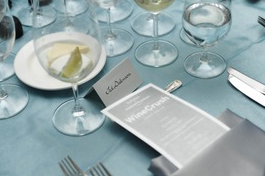 Screen shot 2011-08-05 at 12.52.52 PM
Screen shot 2011-08-05 at 12.50.17 PM
Screen shot 2011-08-05 at 12.50.01 PM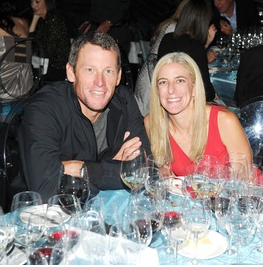 Screen shot 2011-08-05 at 12.49.37 PM