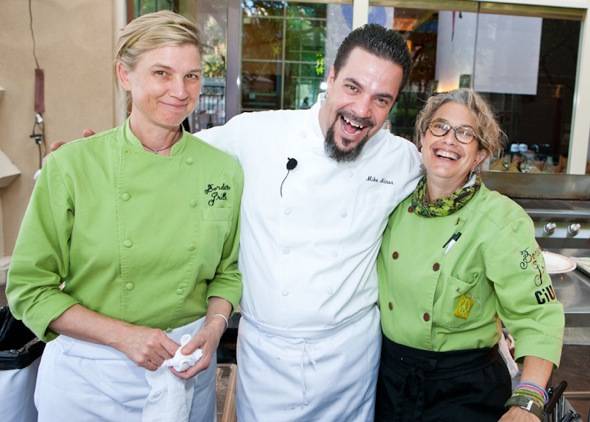 Border Grill Las Vegas at Mandalay Bay presented an incredible evening of award-winning cuisine matched with sizzling Peligroso Tequila pairings last night.
The exclusive dinner featured a five-course tasting menu created by Border Grill Las Vegas Executive Chef Mike Minor. Each course was expertly paired with daring cocktails inspired by Peligroso's exceptionally smooth, award-winning 84-proof tequilas.
Bravo's "Top Chef Masters" and co-chef/owners of Border Grill Restaurants & Truck Mary Sue Milliken and Susan Feniger also hosted the evening alongside Minor to a packed room of excited guests.
Also, Border Grill now features Zona Peligroso, its new outdoor bar located on the restaurant's downstairs patio poolside at Mandalay Beach.
Sponsored by Peligrosa Tequila, the bar is open during pool hours, offering thirsty visitors an array of  Peligroso Tequila-based cocktails, including the signature Peligroso Blanco Margarita. With seating all around the bar, guests can stay to indulge in a few cocktails, or even peruse the full menu and enjoy the modern, regional Mexican cuisine for which Border Grill is best known.
During Border Brunch on Saturdays and Sundays, Zona Peligroso also becomes a Bloody Mary bar. The quintessential brunch cocktail can be made to order, and is showcased alongside an assortment of more outstanding margaritas, refreshing fruit mojitos and summery sangria.
Click on the photos below to enlarge.
Like Haute Living Las Vegas? Join our Facebook page or follow us on Twitter. Want Haute Living Las Vegas delivered to your in box once a week? Sign up for our newsletter.
Susan Feniger
Susan Feniger prepares the second course with quail at Border Grill.
Executive Chef Mike Minor
Executive chef Mike Minor preps a dish for the Peligroso Tequila dinner at Border Grill.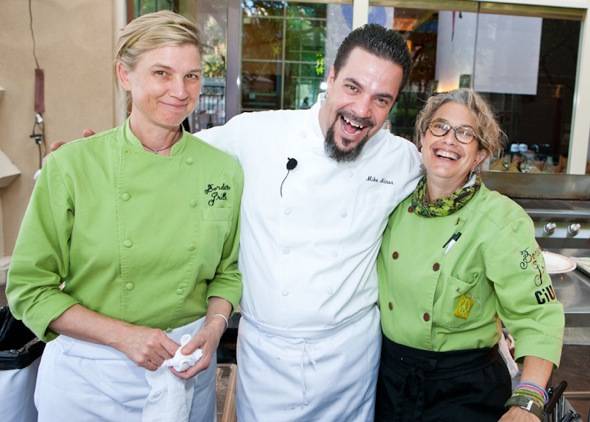 Chefs Mary Sue Milliken, Mike Minor and Susan Feniger
Chefs Mary Sue Milliken, Mike Minor and Susan Feniger.
BorderGrillPeligrosoDinner
An ice sculpture from Peligroso Tequila.
BorderGrill Peligroso Tequila Dinner
Border Grill Peligroso Tequila Dinner
Guest mingle during the Peligroso Tequila dinner at Border Grill.
Border Grill Peligroso Tequila Cocktail Reception
Susan Feniger greets guests during the cocktail reception at Border Grill.