Warren Moon's Sports Dream Foundation hosted a reception on Friday at STK Las Vegas at the Cosmopolitan with many of his friends: Michael Irvin, Warren Moon, Eric Dickerson, Cam Newton, Jerry Rice, Charles Haley, Too Tall Jones, Russell Westbrook, Michael Del Zotto, Warrick Dunn, Eddie George, Ronnie Lott and more. Moon also got a cooking lesson on steaks from Chef Stephen Hopcraft.
The evening helped underprivileged children receive scholarships. Today, the Sports Dream Foundation is bowling for the charity at Texas Station. Two of the scholarship winners were from Las Vegas.
Click on the photos below to enlarge.
Like Haute Living Las Vegas? Join our Facebook page or follow us on Twitter. Want Haute Living Las Vegas delivered to your in box once a week? Sign up for our newsletter.
Sports Dream Foundation Reception STK Steakhouse Las Vegas
Ronnie Lott, Warren Moon, Jerry Ric and Charles Haley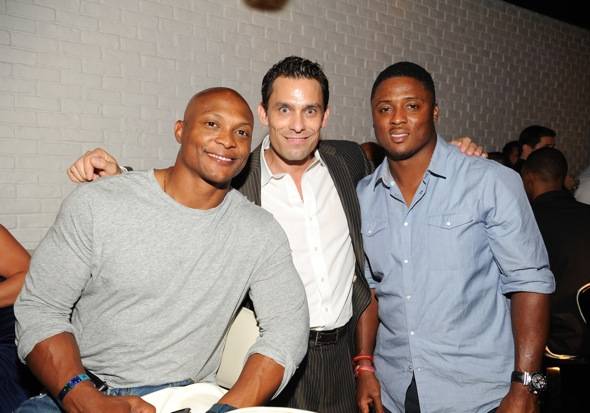 Sports Dream Foundation Reception STK Steakhouse Las Vegas
Eddie George, George Marin and Warrick Dunn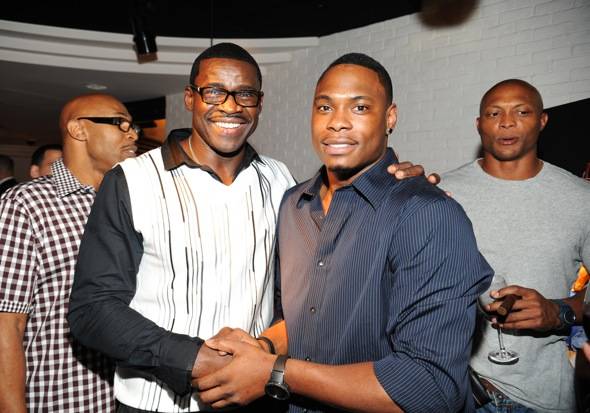 Sports Dream Foundation Reception STK Steakhouse Las Vegas
Michael Irvin and Marcus Banks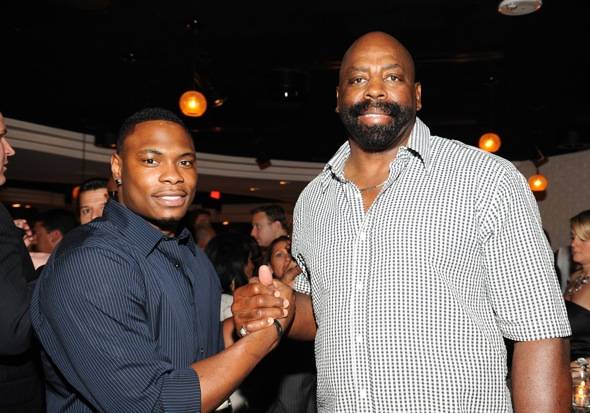 Sports Dream Foundation Reception STK Steakhouse Las Vegas
Marcus Banks and Ed Too Tall Jones
Sports Dream Foundation Reception STK Steakhouse Las Vegas
Warren Moon and Marcus Banks
Sports Dream Foundation Reception STK Steakhouse Las Vegas
Eric Dickerson and Marcus Banks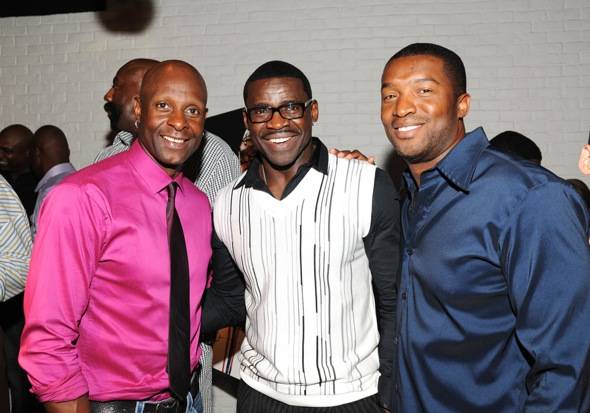 Sports Dream Foundation Reception STK Steakhouse Las Vegas
Jerry Rice, Michael Irvin and Roger Cross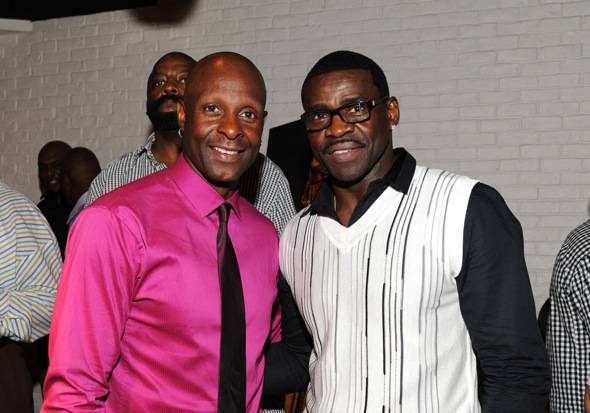 Sports Dream Foundation Reception STK Steakhouse Las Vegas
Jerry Rice and Michael Irvin
Sports Dream Foundation Reception STK Steakhouse Las Vegas
Eric Dickerson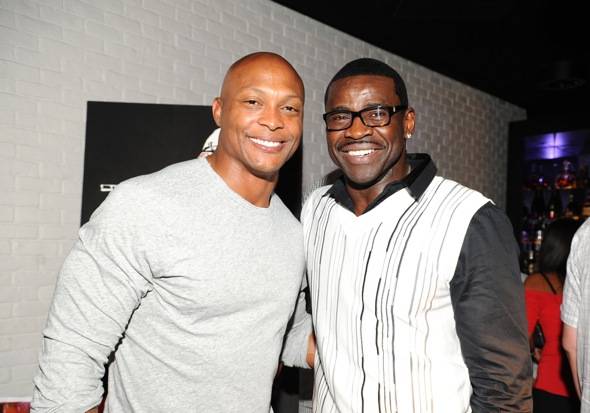 Sports Dream Foundation Reception STK Steakhouse Las Vegas
Eddie George and Michael Irvin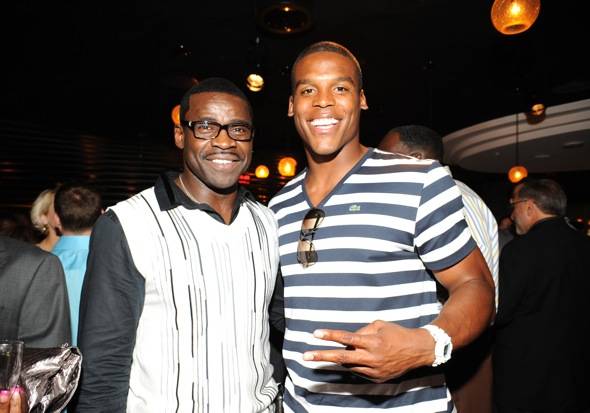 Sports Dream Foundation Reception STK Steakhouse Las Vegas
Michael Irvin and Cam Newton
Sports Dream Foundation Reception STK Steakhouse Las Vegas
Michael Irvin
Sports Dream Foundation Reception STK Steakhouse Las Vegas
Michael Irvin and Linda Cohn
Sports Dream Foundation Reception STK Steakhouse Las Vegas
Warrick Dunn and Titus Young
Sports Dream Foundation Reception STK Steakhouse Las Vegas
Jerry Rice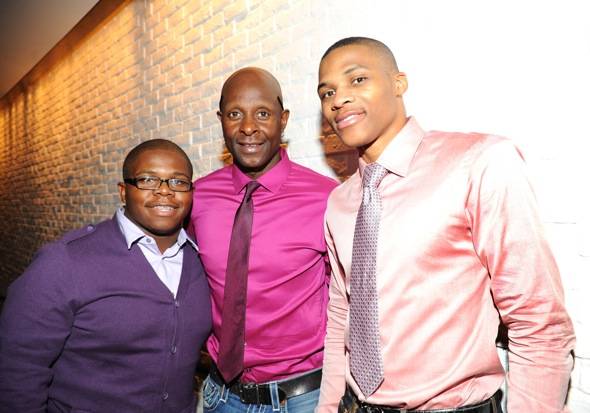 Sports Dream Foundation Reception STK Steakhouse Las Vegas
Ray Westbrook, Jerry Rice and Russell Westbrook
Sports Dream Foundation Reception STK Steakhouse Las Vegas
Russell Westbrook and Eddie George
Sports Dream Foundation Reception STK Steakhouse Las Vegas
Russell Westbrook and Roger Cross
Sports Dream Foundation Reception STK Steakhouse Las Vegas
Jerry Rice, Titus Young and Cam Newton
Sports Dream Foundation Reception STK Steakhouse Las Vegas
Jerry Rice and Titus Young
Sports Dream Foundation Reception STK Steakhouse Las Vegas
Jerry Rice
Sports Dream Foundation Reception STK Steakhouse Las Vegas
Cam Newton, Titus Young and Warren Moon
Sports Dream Foundation Reception STK Steakhouse Las Vegas
Titus Young and Cam Newton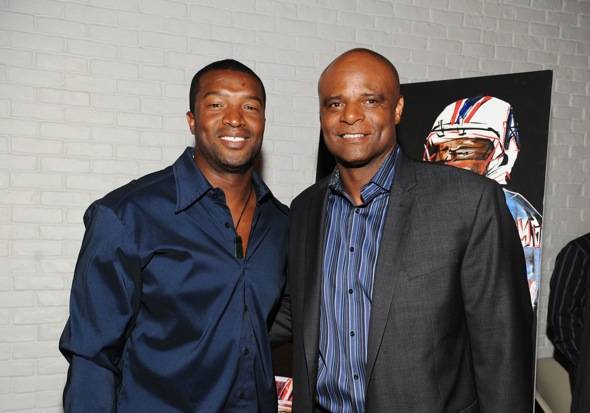 Sports Dream Foundation Reception STK Steakhouse Las Vegas
Roger Cross and Warren Moon
Sports Dream Foundation Reception STK Steakhouse Las Vegas
Ronnie Lott, Warren Moon, Jerry Rice and Charles Haley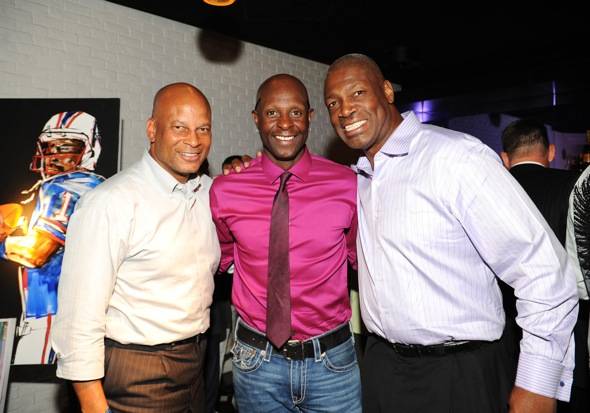 Sports Dream Foundation Reception STK Steakhouse Las Vegas
Ronnie Lott, Jerry Rice and Charles Haley
Sports Dream Foundation Reception STK Steakhouse Las Vegas
Warren Moon
Sports Dream Foundation Reception STK Steakhouse Las Vegas
Russell Westbrook
Sports Dream Foundation Reception STK Steakhouse Las Vegas
Warren Moon
Sports Dream Foundation Reception STK Steakhouse Las Vegas
Warren Moon
Sports Dream Foundation Reception STK Steakhouse Las Vegas
Charles Haley and Ronnie Lott
Sports Dream Foundation Reception STK Steakhouse Las Vegas
Ronnie Lott and Charles Haley
Subscribe to discover the best kept secrets in your city