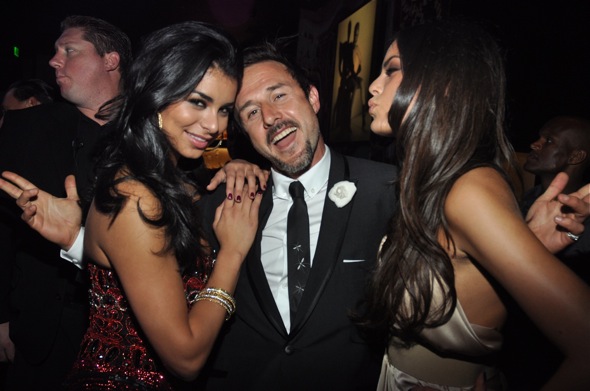 David Arquette, Quinton "Rampage" Jackson, the Miss USA 2011 contestants, the reigning Miss USA Rima Fakih and Miss Universe Ximena Navarrete celebrated last night at Gallery Nightclub at Planet Hollywood Resort.
Arquette enjoyed his night at a private VIP table next to the deejay booth. The actor looked dapper dressed in a black suit with a cloth flower pinned on his lapel as he sipped on Sugar Free Red Bulls and showed off his "Teach Me How To Dougie" dance moves.
Jackson was celebrating his birthday at the nightclub with his friends and fans. As the UFC fighter entered the club, the deejay announced, "Rampage is in the house!" and the crowd went crazy. Jackson, dressed in MEK Denim and a Reven T-shirt, filled his glass with Grey Goose and cranberry juice as he toasted he friends for his crazy night. The MMA superstar was presented with a birthday cake shaped as a UFC official octagon ring, which put a grin on the normally stone-faced tough guy. Jackson and his friends partied at the venue until the early morning hours.
Gallery was full of beauty last night when the 2011 Miss USA contestants plus the current Miss USA Rima Fakih and Miss Universe Ximena Navarrete spent some time unwinding and having a girls night. The lovely ladies, who were all dressed to kill in their pageant sashes, danced in a private booth, laughing and joking with each other like old friends the entire time.
Click on the photos below to enlarge.
Like Haute Living Las Vegas? Join our Facebook page or follow us on Twitter. Want Haute Living Las Vegas delivered to your in box once a week? Sign up for our newsletter.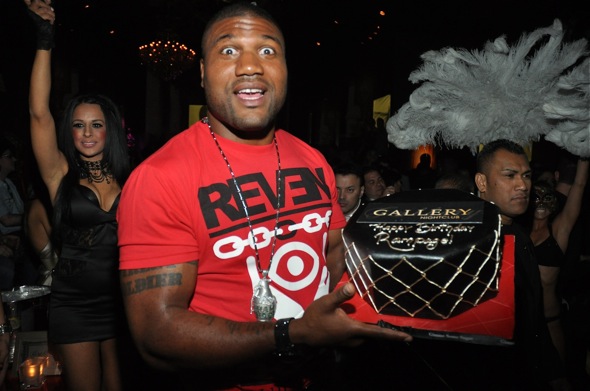 Rampage Cake
Rampage Jackson with his birthday cake at Gallery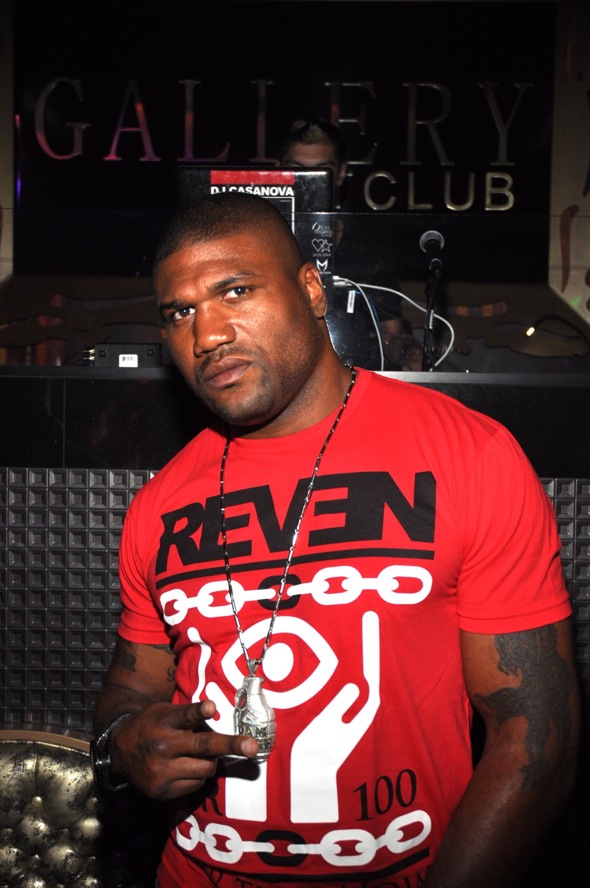 Rampage at Gallery
Quinton "Rampage" Jackson at Gallery Nightclub in Las Vegas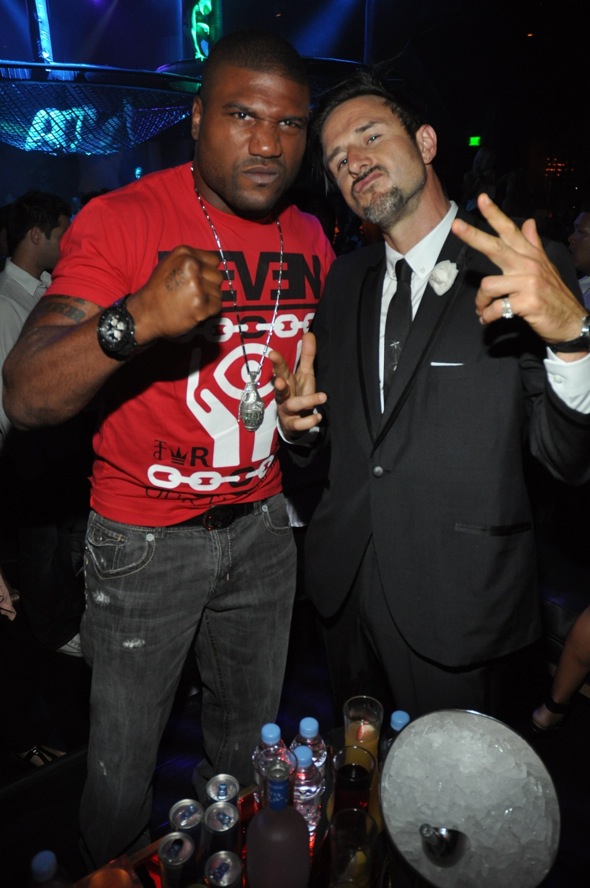 Rampage and David Arquette
Rampage Jackson and David Arquette at Gallery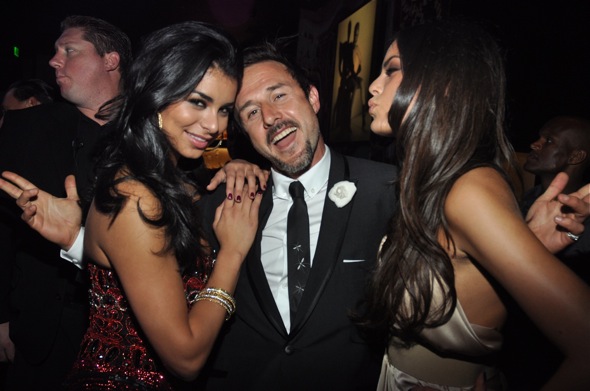 Miss USA, David Arquette, Miss Universe
Miss USA Rima Fakih, David Arquette and Miss Universe Ximena Navarrete at Gallery Nightclub in Las Vegas