Last night, Hollywood heavyweights and sports legends gathered for a celebratory meal at Eva Longoria's Beso Steakhouse in Crystals at CityCenter. The dinner followed day one of the 10th Annual Michael Jordan Celebrity Invitational spent at Shadow Creek, which welcomed the public for the first time ever.
The first day on the course was full of excitement as celebrity players began the tournament in high spirits. Actor Anthony Anderson joked that Michael Jordan would want to discuss golf with the media and players, but wouldn't want to discuss dominoes, because Anderson beat him at the casual game at last year's MJCI in the Bahamas. Jordan clearly enjoyed himself as he pumped music from his golf cart and grooved to the music as he checked out his score.
The competing celebrities had a few words for Jordan when asked about the day's golf. Former Atlanta Braves pitcher John Smoltz joked, "No, it's not Michael's year. Sorry, Mike. But, as defending champ I'm just going to have to represent. Maybe we can get in the final group together."
Country superstar Toby Keith said, "I chatted with [Michael] last night and I said, 'How are you playing?' and he said, 'Terrible.' So I don't know; if he's going to win, he must have a loaded team."
The big surprise of the day came when hockey star Chris Chelios eagled the 18th hole and celebrated with an impromptu cannonball into the lake bordering the green as spectators went wild. "Don't tell Michael!" Chelios exclaimed to the crowd as he made his way back to land.
The tournament weather could not have started with a more perfect day, as the sun shone on celebrities and spectators as they experienced Shadow Creek for the very first time. Hockey star Mike Piazza took a look around Shadow Creek and said, "The course is amazing. You don't even feel like you're in the desert, which is kind of cool out here."
In the meantime at CityCenter, crowds arrived early in the day to stake out the best spots to watch their favorite celebrities arrive at Beso. The crowd went wild and heads turned as Jordan arrived to the restaurant looking suave in a pastel green jacket and casual jeans with gorgeous girlfriend Yvette Prieto on his arm. Jordan was relaxed and happy with his current score of 53 (19 under par), reminiscing with journalist Robin Leach. Jordan said, "I've heard that voice before, I heard that voice growing up," before shaking Leach's hand and posing for a photo. The couple then made their way into Beso to enjoy dinner with friends and supporters.
Fans began cheering and reveled in the continuous arrivals of A-list MJCI attendees. The celebrity players arrived in high spirits after a successful day on the course where Brett Hull and Winky Wright led with scores of 52 (20 under par). Friends Kenny Lofton and Ken Griffey Jr. joked around with photographers and posed for individual pictures because Griffey was quick to joke that two Kennys can't pose together.
Stars continued making their way down the red carpet, including famed director Spike Lee, who stopped for photos in a casual salmon sweater and newsboy cap with signature turquoise shell glasses and wife Tanya Lewis Lee on his arm. Hockey stars Chelios – who looked refreshed after his dip in the lake — and Wayne Gretzky posed together on the carpet, while actress Salli Richardson stopped crowds with her sequined mini and black lace top. Famed talk show host Maury Povich and wife Connie Chung were all smiles as they discussed Povich's birdie on the course.
Excited about the money being raised for the Make-A-Wish Foundation, Nevada Cancer Institute, James R. Jordan Foundation and Cats Care, the NBA's Charlotte Bobcats' charity arm, former NBA all-star Penny Hardaway shared, "It feel great because when you're giving back to the community, giving to a great cause, it makes you feel good."
Funnyman Brian Baumgartner revealed the Make-A-Wish Foundation was close to his heart when he said, "[It's] a huge, huge foundation charity for us on [NBC's] The Office. We've hosted a dozen kids or so over the years and it's always a really, really special day for us. We tremendously enjoy it; and the fact that Michael does this, it's fantastic."
Inside Beso, the stars mingled and enjoyed the intimate ambiance in Eva Longoria's sexy Latin steakhouse. Hockey stars Gretzky, Piazza and Brett Hull shared their table with Baumgartner and model Gabriel Aubry. Also in attendance at Beso were Marcus Allen, Hill Harper, Mario Lemieux, Larry David, Janet Jones-Gretzky, Alan Thicke, Brett Hull, Flex Alexander, Shanice and Salli Richardson.
On Wednesday night, Jordan Brand partnered with the 10th Annual Michael Jordan Celebrity Invitational to celebrate the Las Vegas debut of the four-day tournament with a welcome celebration at Haze Nightclub at Aria in CityCenter.
Outside the Vegas hot spot, fans cheered and gathered to catch a glimpse of some of the world's greatest sports and entertainment stars on the red carpet. Enthusiastic roars came from the crowd as Jordan descended the escalator toward the red carpet in a yellow linen shirt and gold hoop earring with Prieto. When asked about the tournament, Jordan said, "Everybody is very happy about [the tournament moving to Las Vegas] but I think that they're more worried about the golf course, because a lot of them have never had a chance to play Shadow Creek … They've never had a public tournament here at this golf course." At a press conference earlier in the day, Jordan said, "I love Shadow Creek. I always have; always felt like it was one of the top golf courses that I've played."
And who does Jordan think will win?  "I haven't set the pairings yet, but I definitely want to win," said Jordan. "I'll do everything we can to try to win. It should be fun."
All the stars were clearly excited to be a part of the annual charity event as football legend Jerome "The Bus" Bettis could not stop smiling and baseball great Ken Griffey Jr. jokingly chatted up the reporters and photographers.
The always sexy Gabriel Aubry said, "Let's Haze it!" before making his walk on the red carpet, and hockey star Brett Hull declared, "Wow, this feels like Hollywood!" as he posed for the cameras with his wife Darcie. Baseball pro Mike Piazza took a moment to take in the atmosphere, and said "I haven't been here [Las Vegas] in a while, and it's the first time I've been to Aria. It's amazing. It's a very cool place. You almost don't feel like you're in Vegas. It's got a unique, kind of modern vibe to it."
Hockey legend Wayne Gretzky said he was thrilled to participate in MJCI. "The greatest thing about being celebrities or professional athletes is the opportunity to help people who are less fortunate and help charities around the world," said Gretzky. "Michael is always there to help people, and we're just part of this whole team."
Jordan Brand celebrity and actor Chi McBride was looking suave in his khakis and blazer while basketballer Penny Hardaway rocked a sweater and True Religion jeans. Also joining Jordan in the nightclub were country music icon Toby Keith in a black cap, jeans and beige corduroy shirt and NBC's The Office funny man Brian Baumgartner.
Inside of Haze, guests were bumping to the beats of DJ MC Lyte as she rocked the dance floor with hot tracks, like Lady Gaga's "Born This Way."
Click on the photos below to enlarge.
Like Haute Living Las Vegas? Join our Facebook page or follow us on Twitter. Want Haute Living Las Vegas delivered to your in box once a week? Sign up for our newsletter.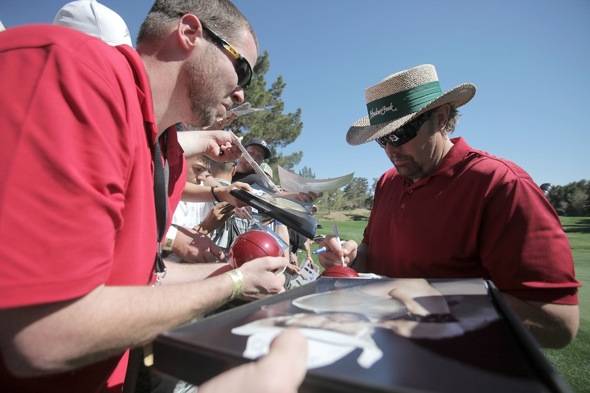 Toby Keith Signs Autographs at Shadow Creek for MJCI, Las Vegas
Toby Keith signs autographs at Shadow Creek.
Spike Lee and Tayna Lewis Lee at BESO for MJCI, Las Vegas
Tanya Lewis and Spike Lee
Michael Jordan at Shadow Creek for MJCI, Las Vegas
Michael Jordan at Shadow Creek for the Michael Jordan Celebrity Invitational.
Michael Jordan at BESO for MJCI, Credit Tom Donoghue
Michael Jordan at Beso
John Smoltz Golfs at Shadow Creek for MJCI, Las Vegas
John Smoltz plans to defend his title at Shadow Creek.
Jerome Bettis Golfs at Shadow Creek for MJCI, Las Vegas
Jerome Bettis at Shadow Creek.
Chris Chelios and Wayne Gretzky at BESO for MJCI, Las Vegas
Chris Chelios and Wayne Gretzky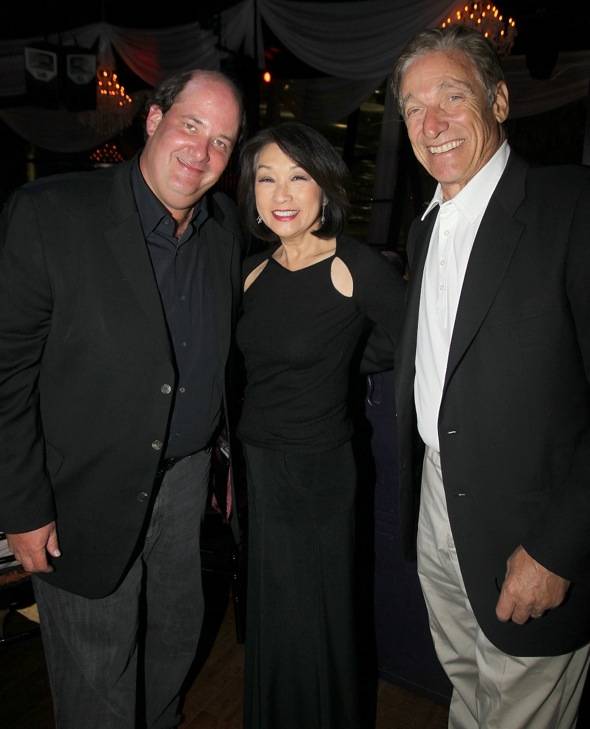 Brian Baumgartner, Connie Chung and Maury Povich at BESO for MJCI, Las Vegas
Brian Baumgartner, Connie Chung and Maury Povich at Beso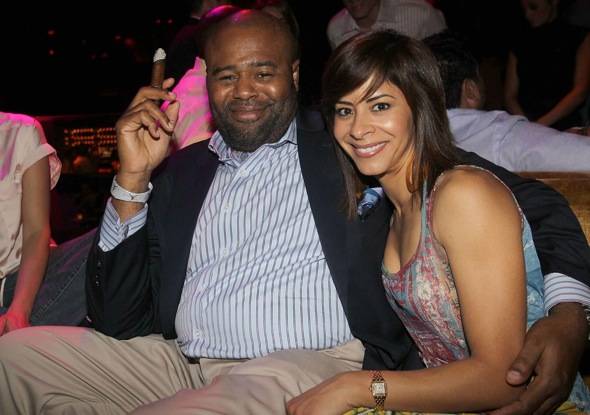 111147571CW032_10th_Annual_
Actor Chi McBride
111147571CW031_10th_Annual_
Mike Piazza and Alan Thicke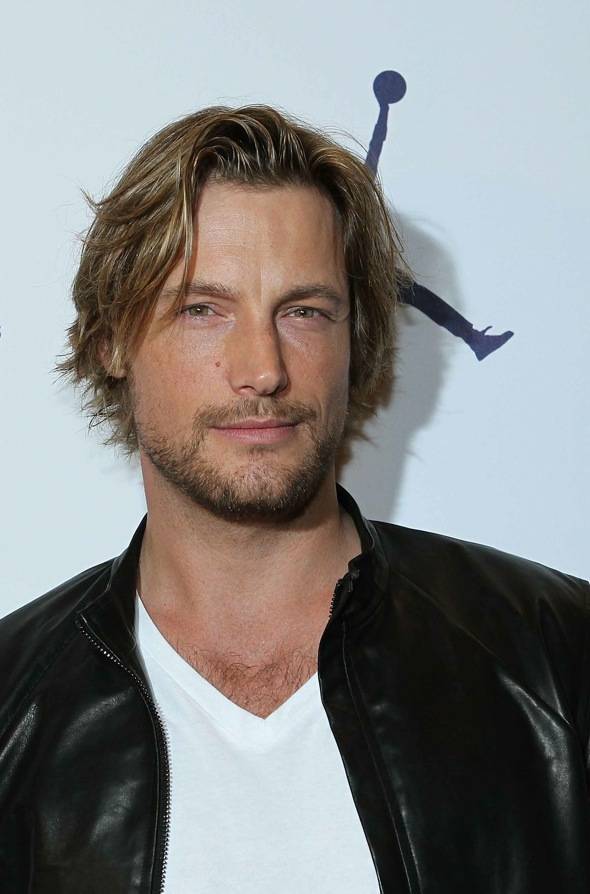 111147571CW026_10th_Annual_
Gabriel Aubry
111147571CW022_10th_Annual_
Janet Gretzky and Wayne Gretzky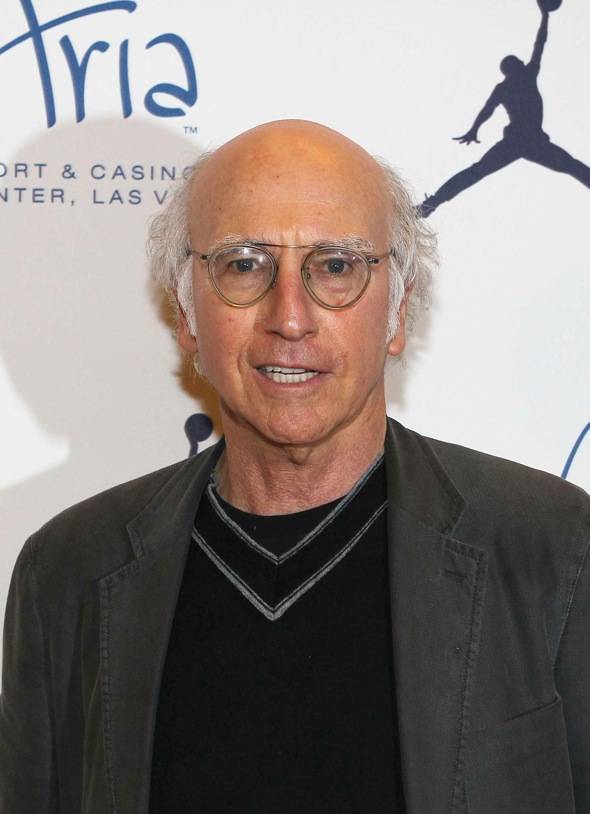 111147571CW011_10th_Annual_
Larry David at Haze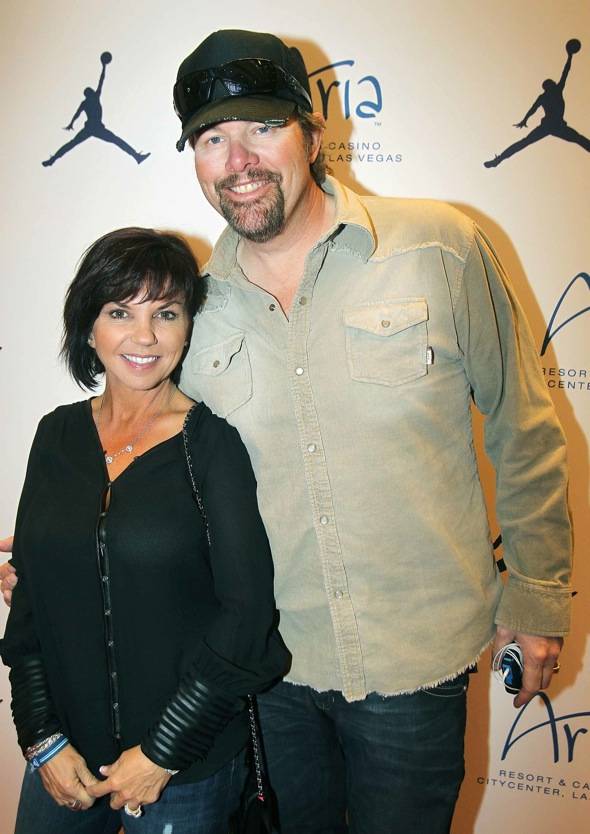 111147571CW010_10th_Annual_
Toby Ketih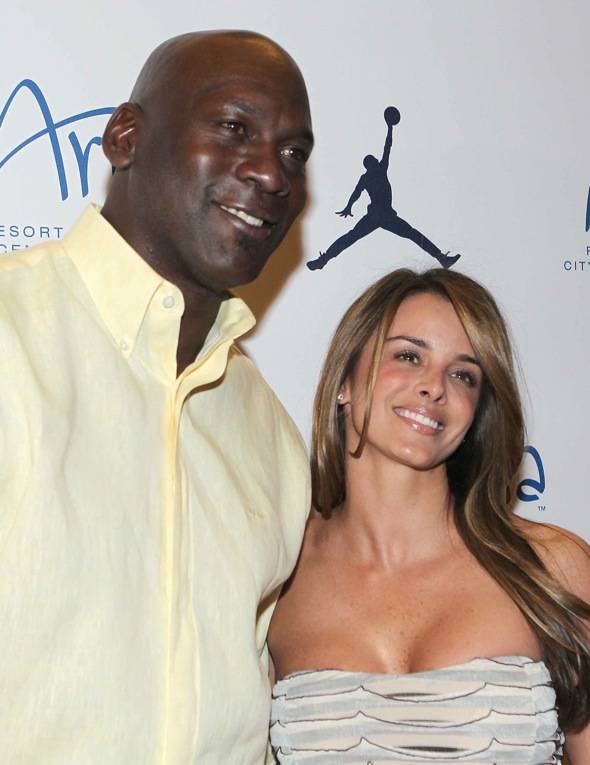 111147571CW003_10th_Annual_
Michael Jordan and Yvette Prieto at Haze Nightclub