Opera Ball 2011, a major fundraiser for the Arizona Opera, was held at The Ritz-Carlton, Phoenix, and featured the theme "The Devil Wears Opera," celebrating the villains and villainesses of the stage, screen and runway.
Guests arrived to discover Arizona Opera's production department and Dennis Thompson of White House Design had transformed The Ritz into a stylish yet mischievous setting for the event, with aesthetics inspired by the hit film "The Devil Wears Prada," starring actress Meryl Streep as a vexing fashion editor.
The evening began with a VIP cocktail party as guests enjoyed window-shopping such fashionable items as accessories, jewelry, travel experiences and more during the silent auction, which showcased more than 70 deluxe donations to be bid upon. A sinfully delicious four-course dinner followed, featuring a menu created especially for the occasion by The Ritz-Carlton's award-winning Executive Chef Rick Dupree.
Lori Brophy, Marilyn Brophy and Kate Brophy McGee served as co-chairs for the Feb. 19 event, and the proceeds of Opera Ball 2011 went to the support of Arizona Opera's mainstage productions and education and outreach programs.
Like Haute Living Phoenix? Join our Facebook page or follow us on Twitter @HauteLivingAZ. Want Haute Living Phoenix delivered to your inbox once a week? Sign up for our newsletter.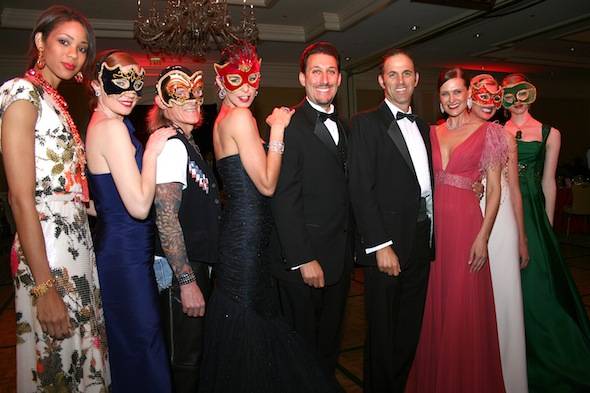 General Director Scott Altman & Adam Zweiback
Arizona Opera General Director Scott Altman and Board of Trustees member Adam Zweiback
Bahar Schippel & Mystery Guests
Board of Trustees member Bahar Schippel and mystery guests.
Colin Columna & Jamie Craig Dove
Director of Community Affairs Colin Columna and Director of Principal Giving Jamie Craig Dove
David Christensen and Mystery Guests
Chairman of the Executive Committee of the Board of Trustees David Christensen and mystery guests
David Gockley, Naomi Valadez, Marion Roose Pullin & Jay Simpson
L-R: David Gockley, Naomi Valadez, Vice President of the Executive Committee of the Board of Trustees Marion Roose Pullin, and Jay Simpson
Drake Duane & Yeulana Babyuk
Yeulana Babyuk and Drake Duane
Drs. Judith and Edwin Wolf
Vice President of the Executive Committee of the Board of Trustees Judith G. Wolf, Ph.D., and Dr. Edwin Wolf
Harold and Jeannette Segel
Harold Segel and Past Chairman of the Executive Committee of the Board of Trustees Jeannette Jung Segel
Judd and Billie Jo Herberger
Judd and Billie Jo Herberger
Judith Epsztein
Judith Epsztein
Linda Herold and Marty Bell
Linda Herold and Marty Bell
Lori Brophy, Kate Brophy McGee & Marilyn Brophy
L-R: Opera Ball 2011 Co-Chairs Lori Brophy, Kate Brophy McGee and Marilyn Brophy
Patty Stillman and James Linsmayer
James Linsmayer and Patty Stillman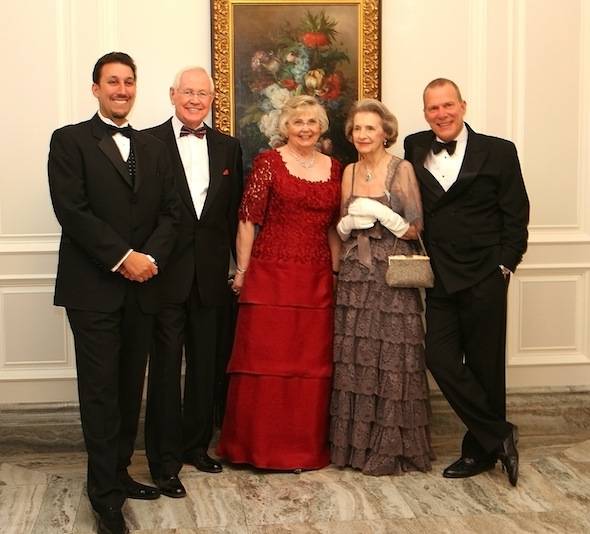 Scott Altman, David & Mary Jo Christensen,Marion Roose Pullen and David Gockley
Scott Altman, David and Mary Jo Christensen, Marion Roose Pullen and David Gockley