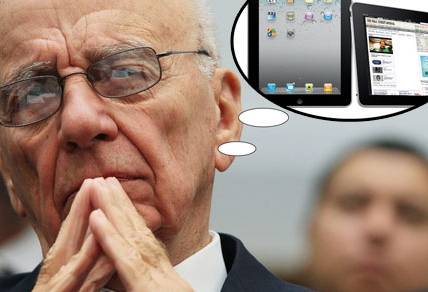 Our Haute 100 list details the accomplishments of the most influential people in each of our markets—Miami,New York, Los Angeles, and San Francisco. These people continue to make moves, so rather than waiting for the next Haute 100 issue to come out, we thought we'd provide you with regular updates on those Haute 100 members who are making headlines.
Rupert Murdoch
Category: Billionaires
Company: Newscorp NWS Fortune 500, iPad 'The Daily', FOX broadcasting
Industry: Media/Journalism
What made him Haute: At the young age of 22, Rupert Murdoch took over the reigns of the family  business and newspaper after his father died and became a media mogul in the making. His intense drive and ambition along with his savvy business mind contributed to his now current status as a media magnate where he currently is the founder, chairman and CEO of News corporation, the world's 3rd largest media conglomerate. Globally his success has spread from his 175 newspapers including The New York Post in NYC and The Times in London to over 5 continents in tv programing and ownership of twentieth century FOX studios, FOX news and other networks.
In the 2000 era he became the leading investor in satellite television, film industry and the internet. He also purchased America's leading newspaper, The Wall Street Journal.
Rupert Murdoch has been listed 3 times in The Times 100 as the most influential people in the world. He is ranked as America's 36th richest person and the 117th wealthiest man in the world.
What makes him Haute now? Dubbed as "The man that owns the news," Rupert Murdoch is set to add yet another huge success notch to his belt. The most recent addition to his media empire is the development between Newscorp and technology giant Apple with the new exclusive iPad online newspaper, The Daily which is destined to step leaps and bounds in the future technology world of journalisim and online media.
Forbes 2010 placed him at number 13 on the list of the worlds most powerful people with a current net worth of $63 billion. The sky is the limit with this mogul!
Like Haute Living New York? Join our Facebook page. Want Haute Living New York delivered to your in box once a week? Sign up for our newsletter.