By now, you've probably heard about Go Daddy's all-star holiday party on Dec. 11 at Chase Field. (Even better, if you got to attend.) If you're clueless, however, we'll provide you with photographic evidence of what you missed.
Highlights from the night include performances by singer Jewel and band ZZ Top, a Ferris wheel, bumper cars, $1 million in cash giveaways for employees, and celebs like race car driver Danica Patrick and trainer to the stars Jillian Michaels in attendance.
The amusement park-themed holiday party cost $4 million and was produced by Go Daddy founder and CEO Bob Parsons and Renee LaBelle Parsons. For out-of-town employees, Go Daddy covered their airfare, accommodations and cab rides at the end of the night, plus, Parsons thanked employees who were still working at the office by announcing that they would be receiving four times their usual pay for the night as well as an additional $250.
Of the more than 5,000 guests in attendance, A-listers included race car drivers Michael Andretti, Danica Patrick and Ryan Hunter-Reay; Maricopa County Sheriff Joe Arpaio; singer Jewel, who performed a special song for Go Daddy, as well as bands ZZ Top and George Thorogood and the Destroyers, both of whom also performed for the crowd; and celebrity trainer Jillian Michaels, who, along with Danica Patrick, is a Go Daddy Girl.
In addition to giving away more than $1 million to employees that night (taxes paid courtesy of the company), Parsons also presented a check for $500,000 to the Southwest Center for HIV/AIDS.
Go Daddy is the largest domain name registrar in the world and is four times larger than its next competitor; it has more than 44 million domain names are its management, with 8.6 million active customers worldwide.
Check out photos from the big night below.
Like
Haute Living Phoenix
? Join our
Facebook page
. Want
Haute Living Phoenix
delivered to your in box once a week?
Sign up
for our newsletter.
Go-Daddy-Bob_Parsons_Renee_LaBelle_Parsons_and_Carol_Poore
Bob Parsons, Renee Labelle Parsons & Carol Poore; image by Adam Nollmeyer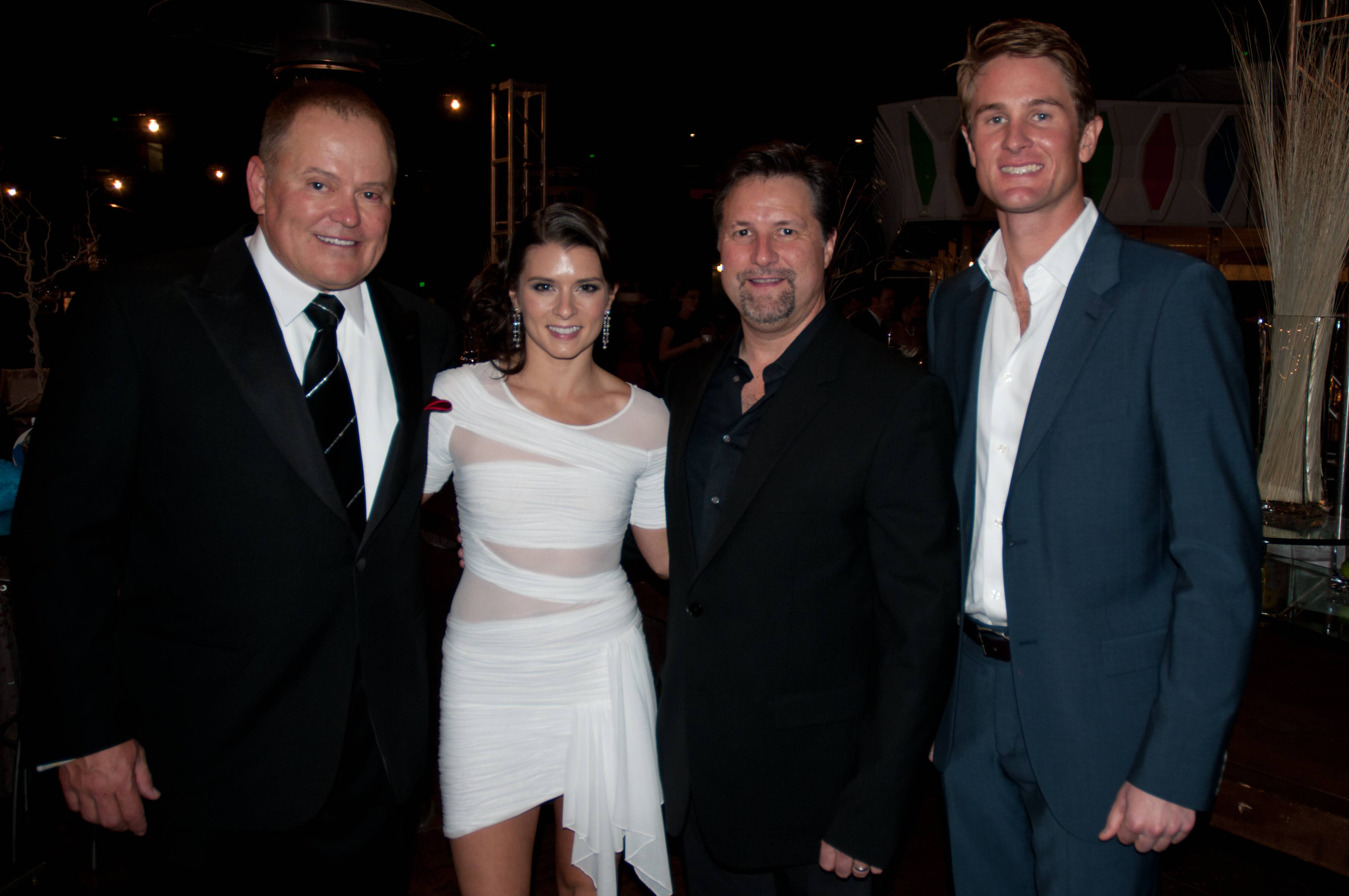 Bob_Parsons_Danica_Patrick_Michael_Andretti_and_Ryan_Hunter_Reay
Bob Parsons, Danica Patrick, Michael Andretti and Ryan Hunter-Reay
Bob_with_Go_Daddy_Girls
Bob Parsons with Go Daddy Girls
Bumper_Cars
Bumper Cars; image by Adam Nollmeyer
Ferris_Wheel_1
Ferris wheel
George_Thorogood_And_The_Destroyers
George Thorogood and The Destroyers
Girls_in_Go_Daddy_Costumes
Girls in Go Daddy costumes
Jewel_Performing_Custom_Go_Daddy_Song
Jewel performing custom Go Daddy song
Wide_Shot
2010 Go Daddy holiday party at Chase Field; image by Adam Nollmeyer
Subscribe to discover the best kept secrets in your city