Currently on view at Carbon 12 Gallery is "Unbearable Lightness of Being", a group show featuring the works of Katherine Bernhardt, Sara Rahbar, Rui Chafes, Erwin Olaf, Farzan Sadjadi, Michael Sailstorfer, Gil Heitor Cortesao, and Ralf Ziervogel. In accordance with the exhibition's title, each work professes the "Es muss sein" ("It must be so!") from Milan Kundera's book the "Unbearable Lightness of Being" and thus refers to each artist as an author and a storyteller.
The works capture intense and haunting subject matter such as Sara Rahbar's hand-woven political narratives, Erwin Olaf's mysterious compositions of the everyday, and Gil Heitor Cortesao's portrayals of landscape in decay. In each artist's work there exists a melancholic portrayal of beauty of the gentle fragility of life.
The works are personal stories; they are mirrors into the artist's acute observations of the delicateness of subjects on the edge. This is the unbearable lightness of being, the depiction of life's multi-dimensions, cracks in the surface, and the constant longing for solidity.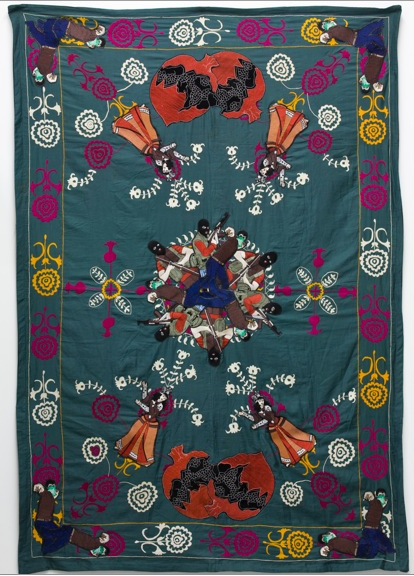 The Unbearable Lightness of Being at Carbon 12 Gallery through January 10th, 2011
Saturday through Thursday 11:30 to 19:00
Al Quoz 1, Street 8, Al Serkal Avenue, Warehouse D37
Subscribe to discover the best kept secrets in your city