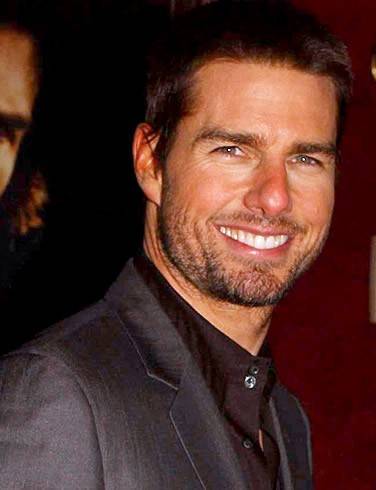 Our Haute 100 list details the accomplishments of the most influential people in each of our markets—Miami, New York, Los Angeles, and San Francisco. These people continue to make moves, so rather than waiting for the next Haute 100 issue to come out, we thought we'd provide you with regular updates on those Haute 100 members who are making headlines. Look in the sky, it's a bird, it's a plane! No, it's Tom Cruise hanging from the world's tallest building!
Tom Cruise
Category: Entertainers
Company: Cruise/Wagner productions
Industry: Film
What Makes Him Haute: One of the greatest stars in film history, he's a prolific actor, one of the world's most powerful celebrities, and an accomplished producer who has greenlight authority at United Artists.
What Makes Him Haute Now: Is Tom Cruise the new Spider Man? Not quite, but the 48-year-old actor was seen dangling from the top of the world's tallest building in Dubai. Cruise is filming another rendition of the Mission Impossible series, Mission: Impossible Ghost Protocol. Tourists got a surprise greeting when he descended to the 124th observation floor of the Burj Khalifa building. Cruise ran across the windows of the 2,717 foot building while a helicopter flew above him. As if that isn't enough to prove he's still got it, Cruise is also in talks with director Tony Scott about reprising his role as Maverick in Top Gun 2. It doesn't look like he'll be putting the brakes on the action/adventure any time soon.
Like
Haute Living Los Angeles
? Join our
Facebook page
. Want
Haute Living Los Angeles
delivered to your in box once a week?
Sign up
for our newsletter.
Subscribe to discover the best kept secrets in your city