Celebrities came out to show their support for the exclusive World Hunger Relief benefit last night at Eva Longoria Parker's Eve nightclub at Crystals in CityCenter. In attendance was Ali Landry, Joely Fisher and her husband Chris Duddy, Larry Birkhead and his daughter Dannielynn, Shar Jackson, Darin Brooks, Brandi Cibrian, Jennifer Bunney, Kane Friessen and Ricardo Laguna.
Each celebrity posed on the red carpet alongside the stylish World Hunger Relief bags. The bags, which are available for purchase, come in packs of two for $20. Proceeds from each bag go toward feeding 40 hungry children across the globe.
Before attending the event at Eve nightclub, celebrity guests dined at Beso, where they enjoyed a special tasting menu prepared by Executive Chef Matt Piekarski. Signature dishes were served including guacamole, tortilla soup and the chili rubbed skirt steak, along with sides of mac and cheese and asparagus. Four-year-old Dannielynn enjoyed dessert before dinner.
On the red carpet, Birkhead talked to press about the excitement of his daughter starting preschool and the new challenges that come with balancing her circle of friends and busy social schedule. He also talked about her love for Sponge Bob and what it's like raising her without her mom. "She recognizes her mom in pictures," he stated.
A gregarious Jackson, who wore slim in black leggings and red suede Bebe booties, talked about her new upcoming projects, which includes a new television show and a horror film. She also dished on what it's like raising two teenagers. "My oldest is 17," she stated, "and I do whatever I can to keep him from getting his license! Your grades aren't high enough, or you didn't pass that level in 'Halo,'" she joked. She also discussed beauty secrets and her personal tips for staying thin after "Celebrity Fit Club: Boot Camp." I find creative way to do squats while emptying the dishwasher, or loading laundry… The idea is to stay out of the gym." One of her best tips was not to starve yourself. "The key is you have to eat to lose," she said. "I eat four meals a day." Jackson also talked about her ex, Kevin Federline. "Kevin's doing well. He won't get fat again," she teased, "Then he won't be sexy!"
Following the red carpet, the celebrities attended the World Hunger Relief benefit, hosted by Yum! Brands and Itzy Ritzy at Eve nightclub. Landry sipped on Beso's signature Pink Kiss martini, while guests enjoyed cocktails and lavish desserts created by Las Vegas-based Gimme Some Sugar bakery. Desserts included red velvet cupcakes, funfetti cupcakes, rocky road brownie bites, peanut butter and jelly pops, truffles, sugar cookies and hand-spun vanilla bean marshmallow squares.
Like Haute Living Las Vegas? Join our Facebook page. Want Haute Living Las Vegas delivered to your in box once a week? Sign up for our newsletter.
104582789DT003_Itzy_Ritzy_j
Ali Landry at Eve
104582789DT007_Itzy_Ritzy_j
Ali Landry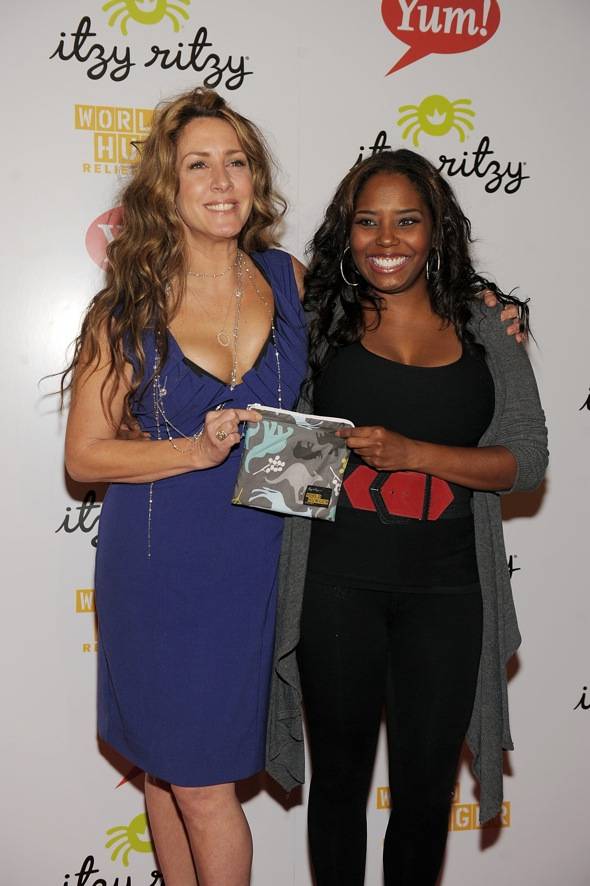 104582789DT017_Itzy_Ritzy_j
Joely Fisher and Shar Jackson
104582789DT021_Itzy_Ritzy_j
Shar Jackson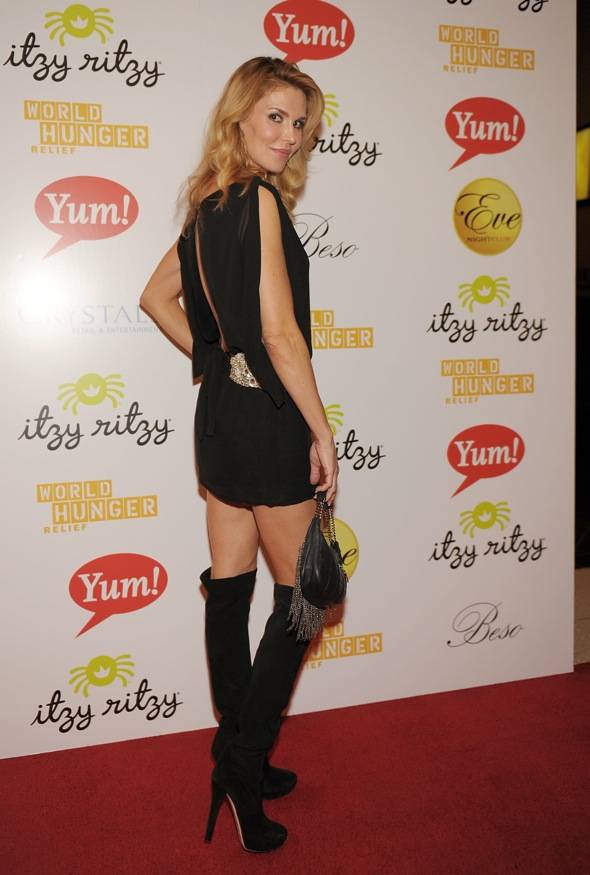 104582789DT030_Itzy_Ritzy_j
Brandi Glanville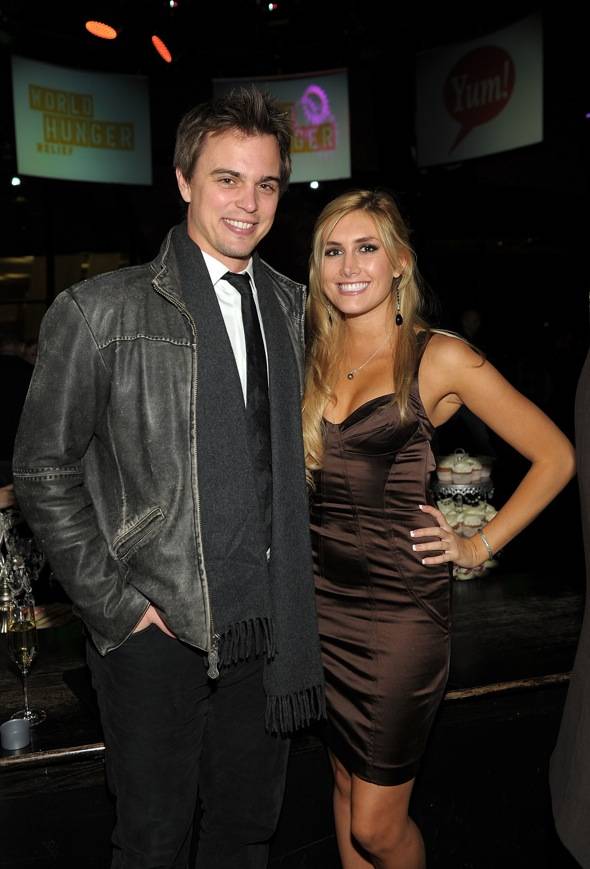 104582789DT066_Itzy_Ritzy_j
Darin Brooks and Jennifer Bunney
104582789DT069_Itzy_Ritzy_j
Larry Birkhead and Dannielynn Birkhead
Subscribe to discover the best kept secrets in your city