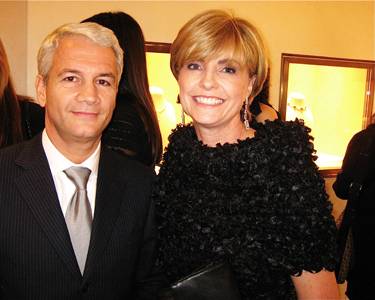 Haute Secrets New York
Name: Veronica Trenk
The stats: Born in South Africa; currently lives on the Upper East Side.
Why she loves New York: The energy.
All-around favorite locale: Central Park
As the managing director of Bulgari USA, Veronica Trenk and the company recently celebrated 125 years of unparalleled style with an anniversary party that included Belkys Nerey, Laurie Jennings and Veronica Cervera. At the party, an anniversary auction collection was presented that consisted of 11 one-of-a-kind jewelry creations. Trenk oversees Bulgari's jewelry, watch and accessories division. As one of the premier Italian luxury good brands, Bulgari has more than 230 retail locations worldwide.
Check out Trenk's favorite New York haute spots at Haute Secrets.
Subscribe to discover the best kept secrets in your city