The beauty and comfort of a nearby floral arrangement can never be underestimated. Flowers add ambiance, fragrance, and personality to any space. Their very presence is a joyous one and a reminder for celebration. Knowing where to buy your flowers is the key in recreating such beauty. The following are Dubai's most respected and established flower shops.
Upscale and Posh
This award-winning flower shop is, as the name suggests, really quite upscale and posh. One of the best spots in town to buy your flowers, Upscale and Posh is renowned for its fancy floral arrangements and wedding decorations. You'll have your very own "advisor" aid you in picking out your bouquet.
www.upscaleandposh.com +971 050 173 6479
Olivier Dolz
Award-winning French floral designer does everything from weddings, events, simple bouquets, and interior design. Since coming to Dubai just a few years back his floral arrangements have flattered the hotel lobbies, ballrooms and banquet halls of the region's most extravagant events and weddings. The Olivier Dolz boutique is located in The Address Dubai Mall in the hotel lobby and most recently in Bloomingdale's also located in Dubai Mall. You'll discover designs which are exceptionally unique and stunningly beautiful for any occasion.
www.olivierdolz.com
Flowers by Contempo
Flowers by Contempo is one of the largest direct importers of fresh cut flowers in Dubai. With original and breathtaking floral arrangements Contempo is one of the best picks in town. Located in the Fairmont Hotel on Sheikh Zayed road, you will discover for yourself how imagination can become reality.
www.contempodubai.com
Bliss
Led by creative director Abbey Dean, Bliss floral arrangements have graciously decorated the spaces of such prestigious places as the Burj Al Arab, Grand Hyatt, and Jumeirah Beach Hotel. Specializing also in floral designs for weddings and corporate events, you will only find supreme elegance and class with these flowers. Treat someone to a gift certificate and let them design their own floral arrangement with the guidance of specialized Bliss staff.
www.blissdubai.com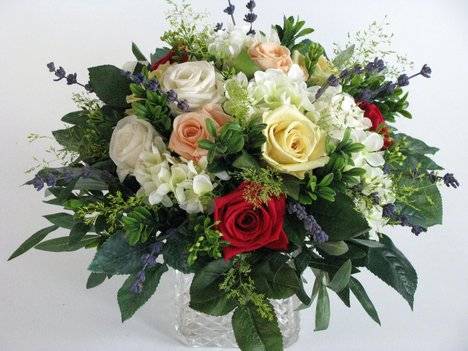 Blooms
Specializing in artificial and silk floral arrangements, Blooms also provides matching decorative items for the home. Don't fret as there are also real flowers to be had in this shop, but the real treasure here are the creative artificial flowers which are so beautiful that they appear real.
Um Suqueim 04 394 6094
Subscribe to discover the best kept secrets in your city