Host with the Most: Denise Rich
Yesterday afternoon, one of my dear friends, Denise Rich, hosted a shopping fete in her Manhattan penthouse, to benefit the foundation she created in honor of her late daughter, Gabrielle. Denise and her sisters Ilona and Daniella created Gabrielle's Angel Foundation for Cancer Research in 1996 in memory of their beloved Gabrielle Rich Aouad, who passed away at the age of 27 after fighting Acute Myelogenous Leukemia (AML).
These are some of my best friends and I can testify to the fact that they are such wonderful, generous women. It was such a tragedy that they lost Gabrielle to this disease. Every year, they host an amazing event to help fundraise for the foundation. They also host smaller events throughout the year as well. I can say without a doubt that yesterday's fundraiser was an incredible success.
Our favorite venues: Denise's Manhattan Penthouse
Guests we hold dear: Erica Reid was there, along with Natalie Cole, Star Jones, Coralie Charriol Paul, Sarah Howard, Goga Ashkenaki, Michele Herbert, Frederique van der Wal, Caroline Hirsch, Andrea Hisson (who is dating Steve Wynn), Brenda von Schweickhardt, and Alison Lutnick.
Labels we love: Hermes, Fendi, and Dior
The Americana Manhasset boutique brought in tons of items including such luxuries as Birken bags, Fendi footwear, and Dior dresses. The best part was that a portion of the sales from the afternoon went to support Gabrielle's Angel Foundation.
Insider Details: From Day to Evening
Shopping for charitable causes can always boost one's spirits, so following the afternoon of retail therapy, I caught up with Jennifer Rothenberg ending the day just as good as it started. Jennifer owns an amazing company called Innovative Philanthropy that works with individuals, families, communities, celebrities, or corporate foundations, advising on missions, strategies, grants, and assessments. Jenny is also involved in the Tribeca Film Festival and invited me to last night's screening of the film Get Low, staring Bill Murray and Robert Duvall.
After dinner, I went to visit my best friend, whom I considered my oldest friend because I have known her since I was 12 years old, growing up in Short Hills together: Rachel Zoe. She and her husband Rodger Berman met up with me at Nur Khan's restaurant Kemare. I also dined with Chris Getty and Santiago Gonzalaz, owner of Nancy Gonzalaz bags. Kenmare is an awesome restaurant and we all went down to the lounge afterward. All in all, it was another fabulous day in NYC.
At Fashion Fete to Benefit Gabrielle's Angel Foundation
At Kenmare with Nur Khan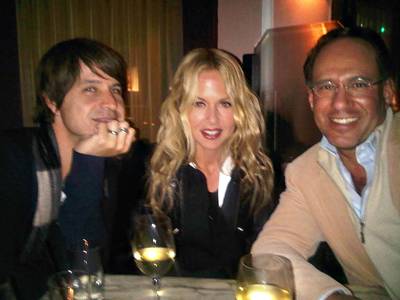 At Kenmare with Rodger Berman, Rachel Zoe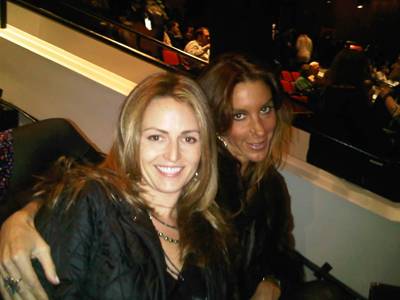 At the "Get Low" Screening
Caroline Hirsch at Fashion Fete to Benefit Gabrielle's Angel Foundation
Coralie Charriol Paul, Annick Charriol at Fashion Fete to Benefit Gabrielle's Angel Foundation
Dinner with friends
Dinner with friends2
Etro from Americana Manhasset for Fashion Fete
Fendi from Americana Manhasset for Fashion Fete
Natalie Cole at Fashion Fete to Benefit Gabrielle's Angel Foundation
Natalie Cole, Denise Rich at Fashion Fete to Benefit Gabrielle's Angel Foundation
Tribeca Film Festival Screening of "Get Low"
Etro from Americana Manhasset for Fashion Fete
Fendi from Americana Manhasset for Fashion Fete
Fendi from Americana Manhasset for Fashion Fete
Subscribe to discover the best kept secrets in your city