Half measures are not something one would associate with the 'larger than life' New York City we all know and love. However, half is exactly what an unknown buyer purchased in the stylish West Village recently. The skinniest home in New York was put on the market for $2.75 million in August 2009.
The extraordinary Manhattan home located at 75 ½ Bedford Street in the West Village was sold this week for $2.175 million. The stylish structure was built between 75 and 77 Bedford Street in 1873. It's 9 ½ ft wide with three stories and measures 990 square feet.
If you happen to be in the area, 75 ½ Bedford Street is well worth a look as it is so unique. The snug home has belonged to several interesting people in the past, including Poet Edna St. Vincent Millay and anthropologist Margaret Mead. One has to wonder who bought the home this time. Let's hope they didn't over indulge during the Holiday Season, or it might be a tight squeeze.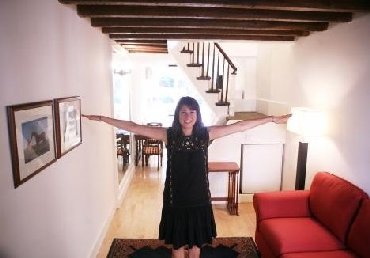 Via: NY Daily News
Subscribe to discover the best kept secrets in your city