Dr. Michael P. Ogilvie is a plastic and reconstructive surgeon who is double board-certified by both the American Board of Surgery, as well as, the American Board of Plastic Surgery. A native Chicagoan, he was born and raised on the south side of Chicago in Hyde Park and is proud to serve the community he loves. Dr. Ogilvie prides himself on providing his patients with the highest levels of care founded in both surgical expertise and artistic vision to give the most natural results possible. With his highly personalized approach and meticulous attention to detail, Dr. Ogilvie strives to fully understand his patients' goals to provide realistic expectations and results by employing a breadth of surgical and non-surgical aesthetic and reconstructive procedures to enhance the face, breast and body. Dr. Ogilvie offers a full complement of cosmetic and reconstructive surgical procedures, including both surgical and non-surgical options to meet every patients' individualized needs. The dedication that Dr. Ogilvie has exhibited throughout his career, he applies to every single interaction with his patients, allowing him to provide the absolute best results possible with understanding, kindness and compassion. Haute Beauty spoke with the Chicago breast expert about where he sees the future of his field, his greatest achievement and what he loves most about his job.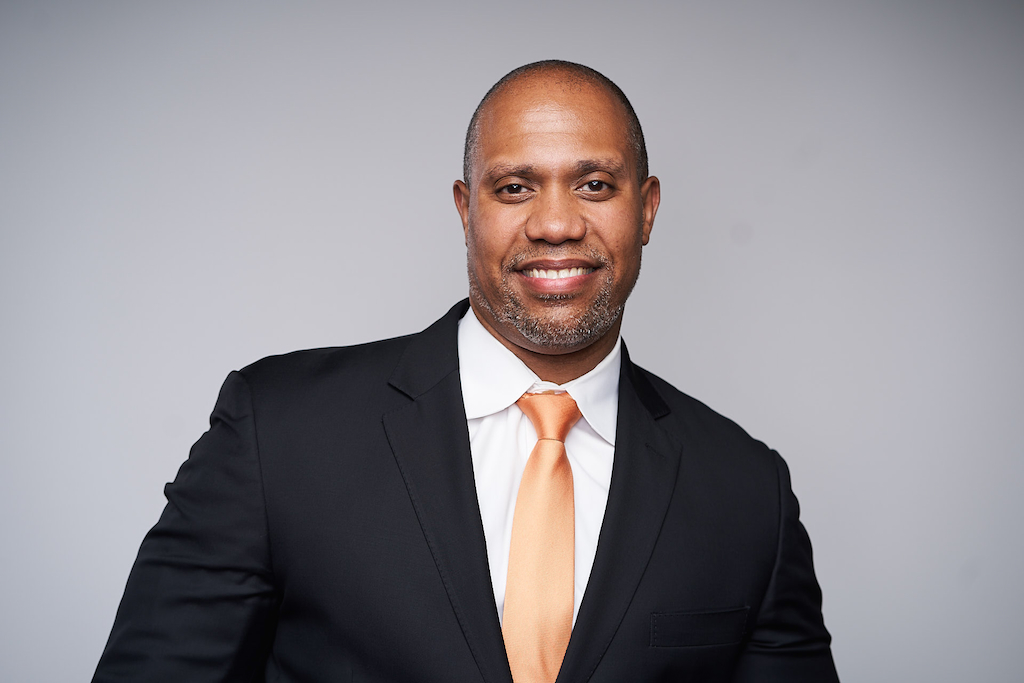 My greatest achievement…
My greatest achievement to date is actually being a board-certified plastic and reconstructive surgeon. As a child, I knew I wanted to be a doctor. I came from modest beginnings and although I faced many adversities along the way, I have always kept my eye on my goals and with the support of my family and closest friends, I have been able to achieve my goal set so many years ago.
The future of my field is…
I truly believe the future of plastic surgery and aesthetic surgery lies in the growth of non-surgical techniques. As those who desire plastic surgery become younger and busier, they are less willing to suffer the recovery time or risks associated with surgery. I believe over the next several years we will see an exponential rise in energy-based and minimally invasive procedures, which will rival the results of traditional surgical techniques.
The biggest misconception about my field is…
I feel the biggest misconception about the field of plastic and reconstructive surgery is the myth that those who get plastic surgery are only concerned with superficial beauty and vanity. While the concept of "beauty is skin deep" is important to what we do, one of the principles of plastic surgery is to also restore form and function. While aesthetics is an important piece of plastic surgery, reconstruction is just as important, which often comes in the form of helping victims of trauma or cancer regain their aesthetic.
My most requested procedures are…
Currently, my most requested surgical procedures are breast reductions or breast lifts. There are many women who are dissatisfied with their breasts due to neck or back pain from heavy breasts or due to their appearance from age-related droop or from childbearing. It is very rewarding to be able to help women achieve their breast goals and reinvigorate their confidence.
What surgical advancements are you most excited about?
I am most excited about the advancement of non-surgical procedures, which combined with traditional surgical techniques will help to produce more natural and long-lasting results for all patients.
What are you best known for?
I believe I am best known not just for my surgical outcomes but for my patient-centered approach. I strive to truly listen to my patients by spending time to fully understand their goals and working with them to devise individual treatment plans tailored specifically for their needs.
What is your most memorable patient reaction?
My most memorable reaction was from a young patient who had suffered a trauma that had altered the appearance of her nose and left her with difficulty breathing. After years of living with this, I performed a rhinoplasty on her. After a week of recovery, we removed her nasal splint and she was so happy to have her nose back and was able to breathe normally that she started to cry from joy.
What sets my practice apart is…
At Ogilvie Plastic Surgery we strive to intently listen to each patient in order to understand their goals. Combined with my artistic expertise, we look to create an individualistic approach that produces the most natural results, which will achieve the greatest personal satisfaction.
What I love most about my profession is…
What I love most about plastic surgery is the human interaction I have with my patients and the ability to connect with them on a deeper level, helping them regain what they feel they have lost either from age, trauma or cancer.
Describe a career-defining procedure…
I love the variety of plastic surgery procedures and being able to operate all over the human body. It is very gratifying to be able to perform a breast reconstruction and then do a facelift, in the same day, for example. While there is no one procedure that defines me, I believe what best defines me and my practice is my ability to help improve all aspects of the human body, in particular, the face, breast and body, to help patients achieve their aesthetic or reconstructive goals.
What new services are you excited to offer?
I believe the future of plastic surgery is in non-surgical techniques and I am most excited about the use of non-surgical thread lifting to improve sagging or ptotic skin.