---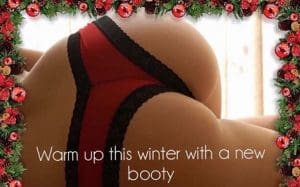 A small skinny BUMM?…..NOT!!
Here's what's HOT….
Get your sweet winter cheeks ready for the spring swim weeks.
Fitness instructors dictate leg lifts, bumm lifting exercises, lunges, constant exercise….
But Miami's hottest Board Certified Plastic Surgeon, Dr Phillip Craft, who is also a member of the American Society of Plastic Surgery, and the American Society for Aesthetic Plastic Surgery, performs a non-surgical, non-invasive lift, that will be sure to turn heads in and out of your clothes. Dr. Craft's passion, dedication, integrity and love for the body beautiful, will surely result in the perfect bumm handed to you on a silver platter!
This very safe 1 hour non-invasive procedure, that needs no medical clearance, no downtime and is done right in his beautiful office, BODY BY CRAFT, located in the heart of the new Mary Brickell Center Neighborhood in Miami Florida, will have you proudly showin' and shakin' your bumm, in no time!!!
Dr. Craft's goal and motivation is for each patient to feel happy and comfortable in their own body. This simple procedure uses a canula which is painless and bruise free, for the sculpturing and filling out injections.
So for beauty's sake, boost your bootie, update your undies, and look younger, hotter and sexier in no time.
For full details and to book a consultation call:
305.371.7229
---
Trending Now
You may also like