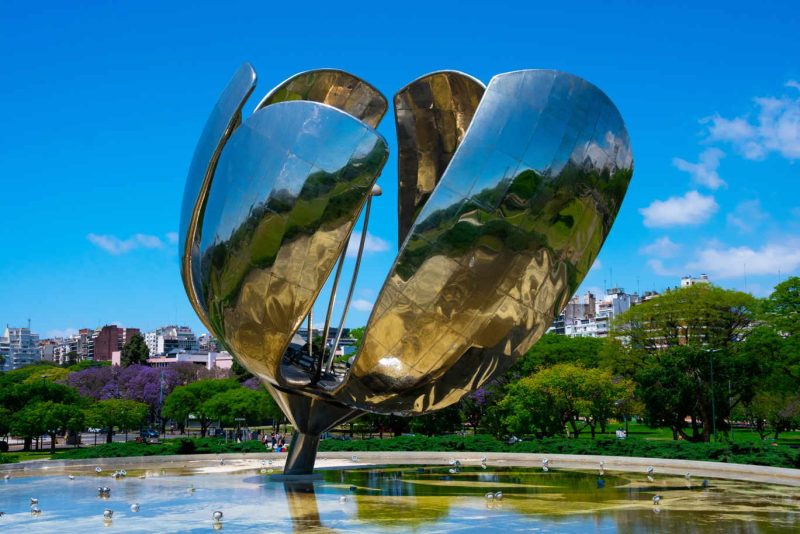 Photo Credit: DiegoCityExplorer/Shutterstock.com
Buenos Aires, a city commonly referred to as the "Paris of South America" is one of the most beautiful cosmopolitan cities in the world, known in equal parts for its stunning architecture, its thriving bar and restaurant scene, and its gorgeous, well-dressed citizens. But as with most things in sprawling South America, Buenos Aires is bigger than it seems, and with much to do that's spread out throughout the Argentinian capital. So where do you start? What do you do? Where do you stay? Take a breath, keep calm, and carry on — that's what I say.
WHERE TO STAY
Photo Credit: Four Seasons Buenos Aires
There's the Four Seasons Buenos Aires, a destination of pedigree thanks to its brand name recognition and location in the tony La Recoleta district near the city center, with businesses, shopping, and culture nearby, and then there's the Mansion at the Four Seasons Buenos Aires, which is where every celebrity making a stop in the city stays. La Mansión is is filled with elegant Old World décor, richly decorated in fine fabrics accented by original antiques, where Savonnerie and Oriental rugs sit on the original Slavonian oak floors, plus expansive balconies from which to sip a beautiful Argentinian red and watch the city go by. This is prime real estate, this mansion, which was completed in 1920 as a wedding gift from Félix de Álzaga Unzué, a member of a prominent local family, for his bride, Elena Peña. And now it is the choice du jour of the gentry and famous folk alike, known for its discretion and privacy.
Photo Credit: Four Seasons Buenos Aires
The Four Seasons is also home to the airy and vibrant Cielo Spa, decorated in shades of white and azure to echo the sea and sand, whose most requested treatments include the Tango Porteno massage, where a choreographed massage is given while tango music plays in the background and red-wine-enriched products work their magic on your skin, as well as the Secret 360 Body & Facial, which utilize Sothys Paris skin-care products. There's also a fitness club and outdoor heated swimming pool next to La Mansión, just adjacent.
Photo Credit: Four Seasons Buenos Aires
The dining venues are pretty amazing as well. At Elena, named one of Latin America's 50 Best Restaurants — to note, it's the only hotel restaurant on the list — the concept is based on the three pillars of dry-aged meat, brasserie, and charcuterie, and features an impressive selection of Argentina's finest meats along with an exceptional list of regional wines. The Argentinian-focused restaurant also offers one heck of a smörgåsbord for brunch, which includes some sparkling local wines for mimosas. The stunning, two-story space was inspired by the historic houses of San Telmo.
Photo Credit: Four Seasons Buenos Aires
Also on offer: the smokehouse concept Nuestro Secreto, which offers BBQ-style smoked meats and fish, as well as Italian-style pizzas, and salads, and Pony Line, a best bar contender thanks to its innovative take on classic cocktails paired with local ingredients.
Photo Credit: Four Seasons Buenos Aires
Our recommendation: The Gouter, made with C
iroc, Martini Ambrato, raspberry, and lemon, with a white tea foam.
Photo Credit: Four Seasons Buenos Aires
WHAT TO DO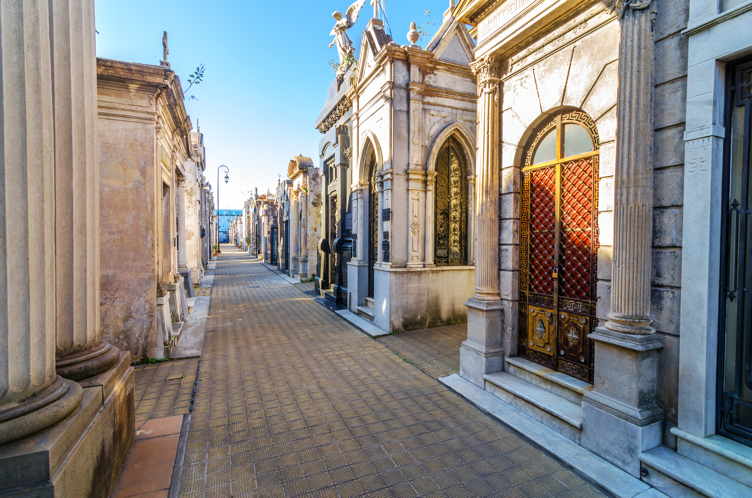 Photo Credit: Jess Kraft/Shutterstock.com
There's a ton of history in Buenos Aires, but not everyone wants a cultural moment. If you would prefer to wine and dine your way around the city, make sure you spend several days in the Palermo neighborhood. I wish I had. But then, had I done so, I would have missed the wonders of the following:
Floralis Genérica: Designed to flower during the day and close at night, like most real flowers, Floralis Genérica, located in the United Nations Park just a stone's throw from the Four Seasons, is a piece of art composed of aluminium and stainless steel created by the Argentine architect Eduardo Catalano.
Recoleta Cemetery: The Recoleta Cemetery houses some 4,780 vaults of which more than 90 are national historical monuments, belonging to the main figures in Argentine history, such as Eva Perón. It is the most visited cemetery in the city, and for a reason: it's a beautiful, inspirational place, and one where you could happily spend several hours if you avoid thinking about its macabre element. For those wishing to see Evita, go early — her tomb is definitely a draw.
Avenida Alvear shops: Alvear is the most luxurious avenue in the city, extended over five blocks, starting from the Plazoleta Carlos Pellegrini to the Plaza Alvear. It stands out for its architecture filled with French-style palaces, and for its luxury boutiques of haute couture designers.
Museum of Fine Arts: The Museum of Fine Arts is also located in Recoleta. It is home to more than 12,000 paintings, whose permanent collection includes the likes of Picasso, Goya, Monet, Manet, Renoir, Van Gogh, Rubens, Cézanne, El Greco, and Rodin.
Teatro Colón: Teatro Colon is truly a sight to behold.  It is one of the most beautiful theaters in the world, built over a century ago, where historical figures such as Igor Stravinsky, Herbert von Karajan, Daniel Barenboim, Maria Callas, Luciano Pavarotti, Plácido Domingo, Rudolf Nureyev, Julio Bocca, and Maximiliano Guerra have all performed.
WHERE TO EAT & DRINK
Tres Monos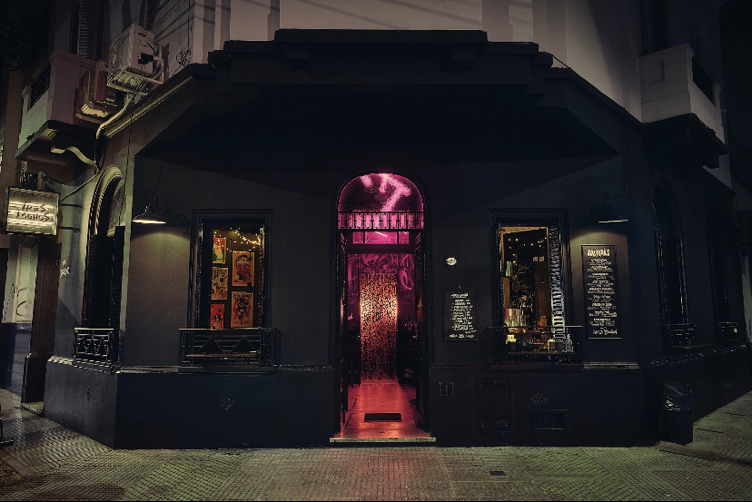 Photo Credit: Tres Monos
Take a minute to wander around Palermo Soho, and you'll be spoiled for choice. Don Julio's, for example, is an institution in the area, offering up classic steaks, local dishes, and a long wine list in an intimate setting —  but the line around the corner threw me of, and so onward I went to Tres Monos (Three Monkeys), a dark, ill-lit neighborhood bar playing a slew of 90s rap and metal. It's a vibe, and it fits — especially with a neon middle finger and an accompanying drink called "F*** Your Mojito."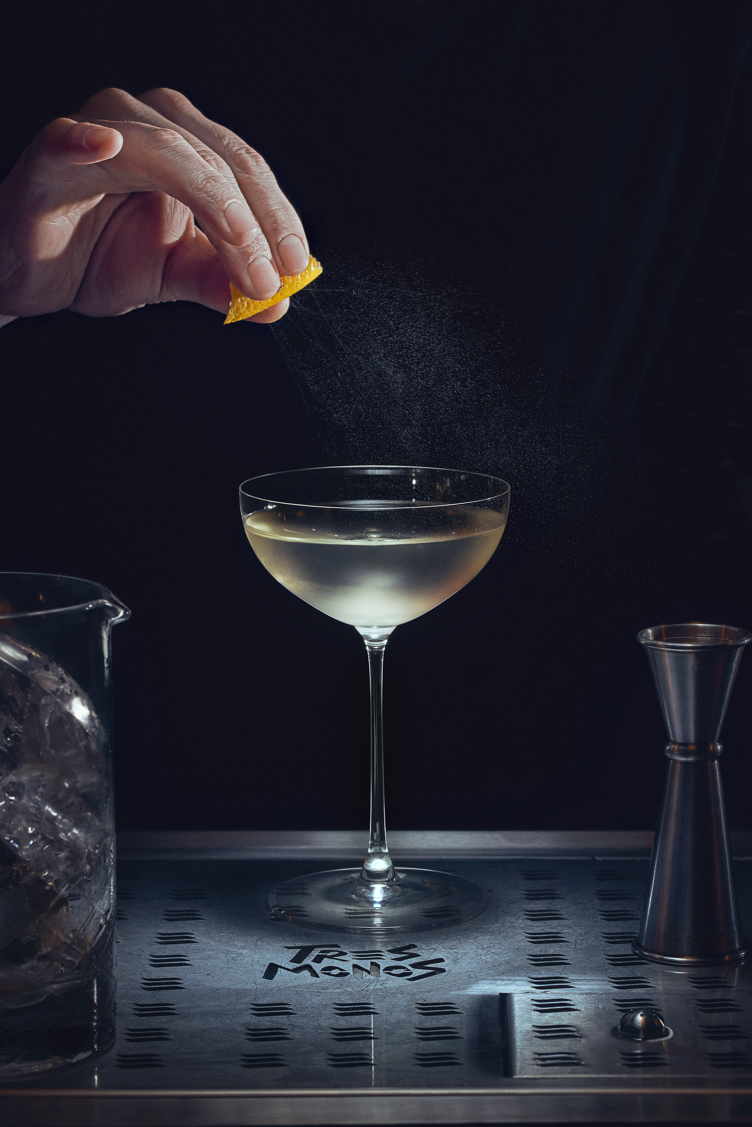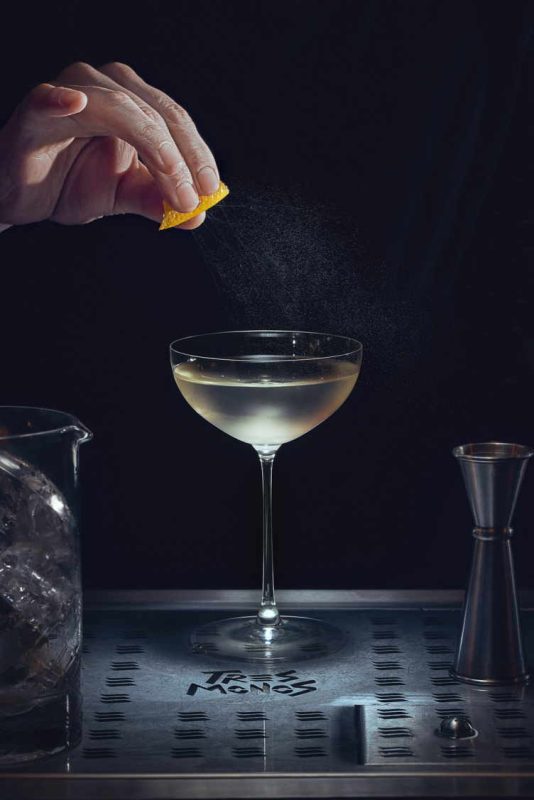 Photo Credit: Tres Monos
The team here sources local ingredients in order to create brand new spirits such as their Licor del Norte that's infused with rica rica, muña and suico (marigold). There is also a RTD cocktail line, while there's also an educational element: upstairs from the bar, there is a school that aims to educate by offering different classes and workshops to help people learn about the world of drinks and cocktails and to bring people closer to the industry.
Casa Cavia
Photo Credit: Casa Cavia
Casa Cavia feels like someone's home until you wander out to its patio, and then, it very much gives off a secret garden feel. It simply seemed like a pretty, picturesque spot for a morning cocktail, but it also has history, which I discovered. In the roaring twenties, a wealthy family man commissioned the prestigious Norwegian architect and visual artist, Alejandro Christophersen, to create a unique gift for his wife. The gift was a residence located on Cavia street in the neighborhood of Palermo Chico, facing a tree-lined square designed in the early twentieth century by the landscaper Carlos Thays, which several decades later would be named Plaza Alemania. To this day, the Cavia street house is one of the few family residences he designed that are still standing. A century later, just a few years after the death of its centenarian owner, in 2011, the Government of the City of Buenos Aires decided to protect the house, which has great heritage value due to the quality of its style, composition, materials, and typological coherence.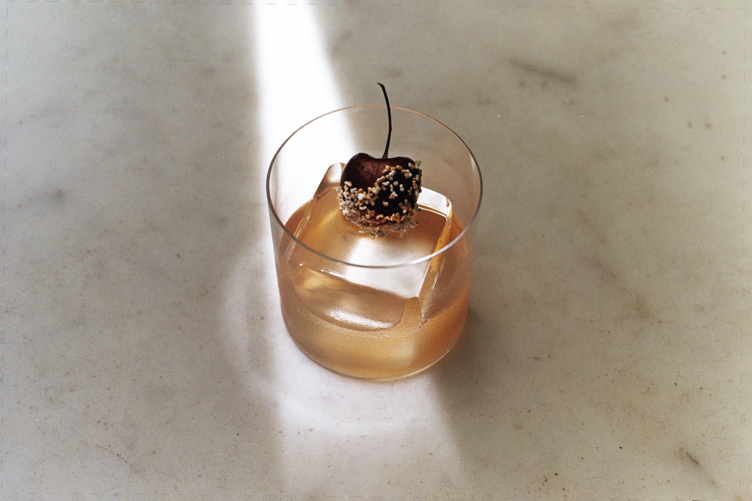 Photo Credit: Casa Cavia
And now it is reborn as Casa Cavia, a morning eatery with a focus on fresh, local, seasonal fare, and a menu of cocktails related to the seasonal ingredients found in its garden. Clarified, hand-carved ice, ark smoke, foams, and carbonation are found throughout the menu. My favorite: The Mental Block —  a blend off Jose Cuervo fig tequila, Sernova vodka, peach and apricot purees, and textured coconut milk.
CoChinChina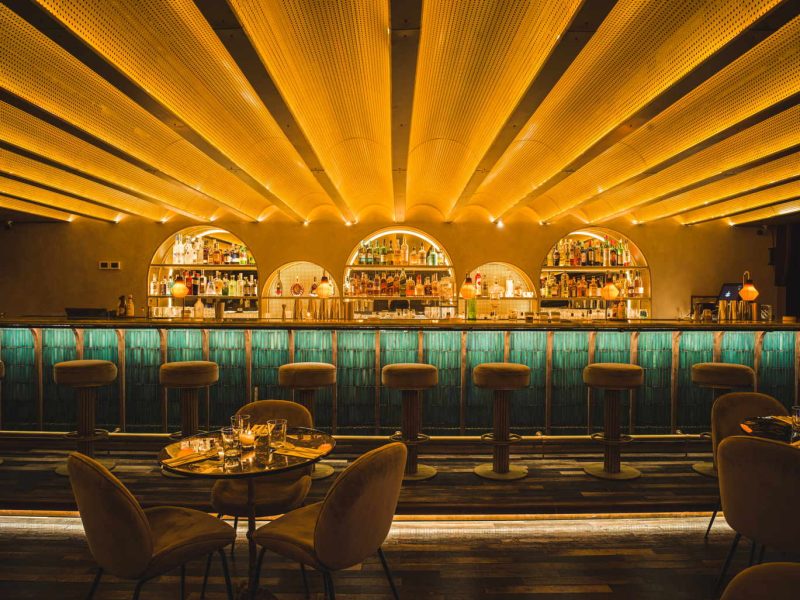 Photo Credit: CoChinChina
Cochinchina, with just over a year since its pandemic-era opening, has become a new classic on Buenos Aires' bar scene and is easily the most glamorous place to drink a cocktail on this list. The bar offers a journey to distant lands, where Asian identity intertwines with the remnants of French colonialism. This is achieved through a menu of original creations and revamped classics, as well as the cuisine of Juan Carlino, who takes diners on a journey of Franco-Vietnamese flavors, all in a scenographic Art Deo setting designed by Emme Carranza, which completes the journey through that French-influenced part of Asia.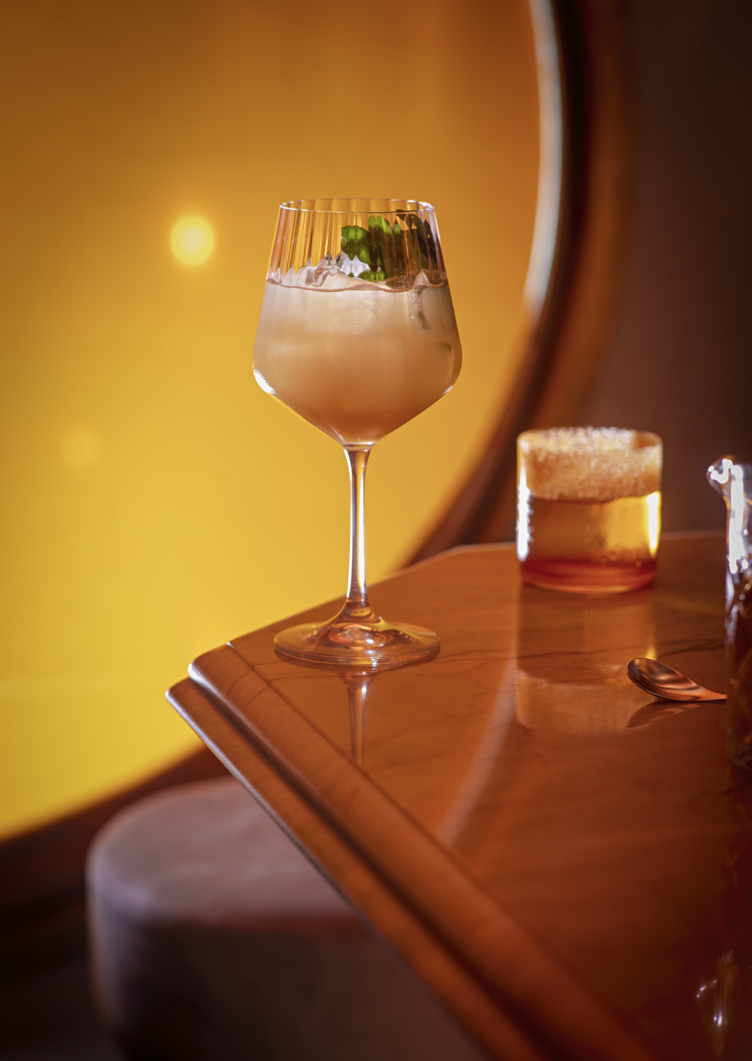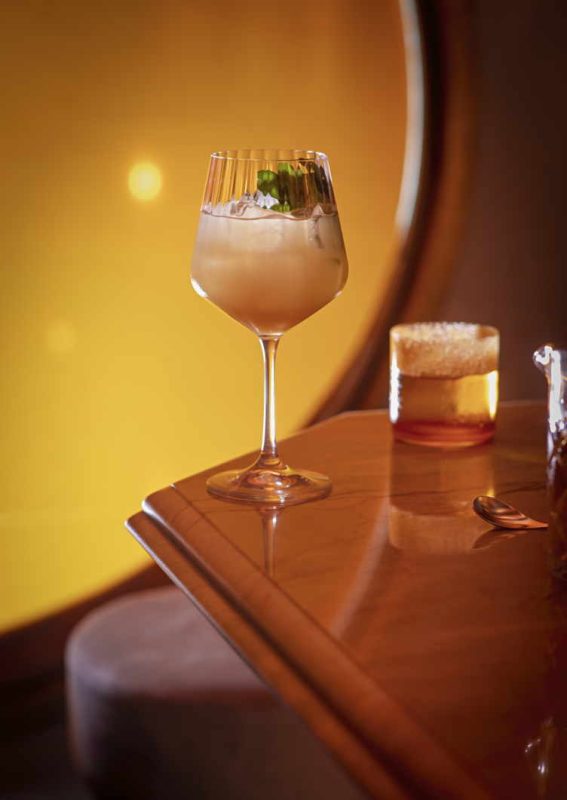 Photo Credit: CoChinChina
There are two floors here, all eye-catching… so much so that it's hard to focus on one thing. The concept plays with contrasts: on the ground floor, the restaurant is hidden behind a bar, and as you climb the stairs, the roles are reversed. The gastronomic proposal also changes, with the option of a menu in steps with pairing based on cocktails. There are many amazing concoctions on the menu, but the Jazmin Shanghai —  made with Japanese whisky, umeboshi sakem and jasmine tea — is unforgettable.
Florería Atlántico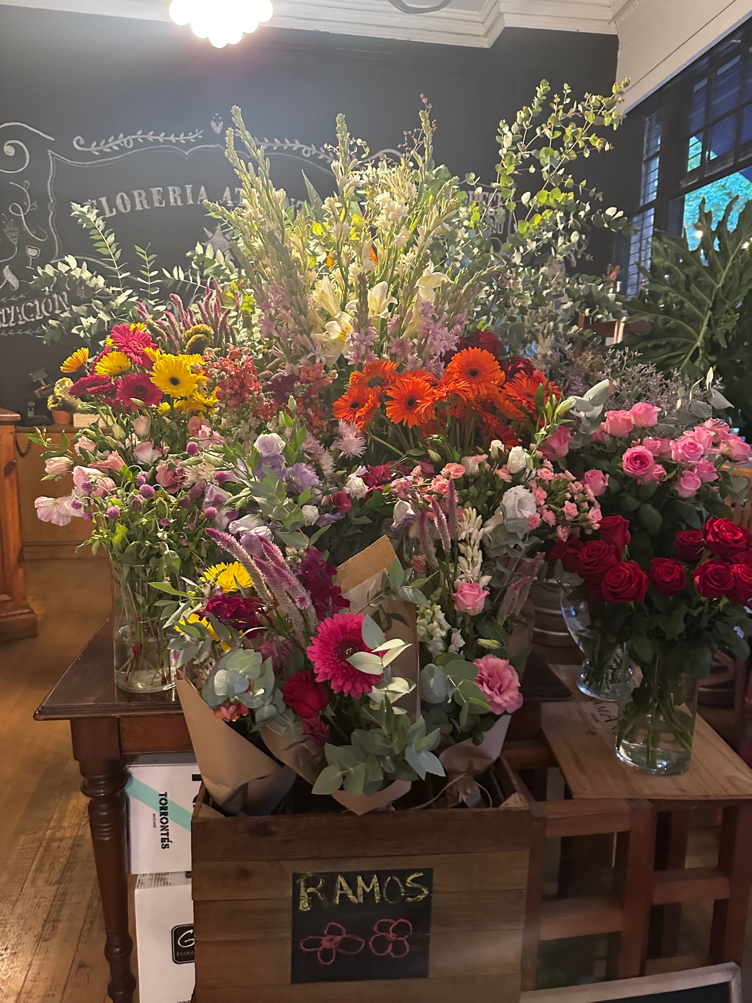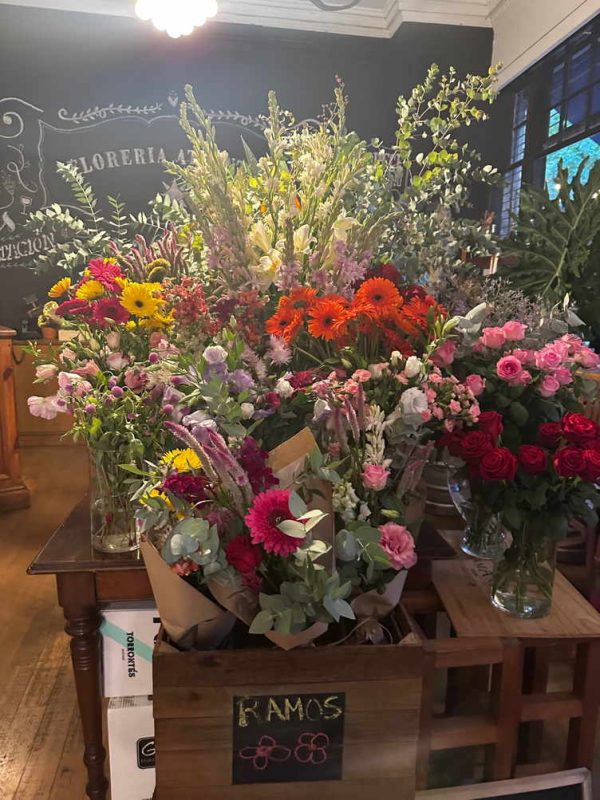 Florería Atlántico is the one bar on our list that isn't in Palermo. Rather, it's located in the Retiro neighborhood near Plaza San Martin, and is one of those secret bars I simply live for. Enter a gorgeous flower shop, knock 18 times (just kidding – there's a doorman who will have your name), enter through a giant refrigerator and make your way down into the cavernous basement that hosts some superb drinks and a cool crowd.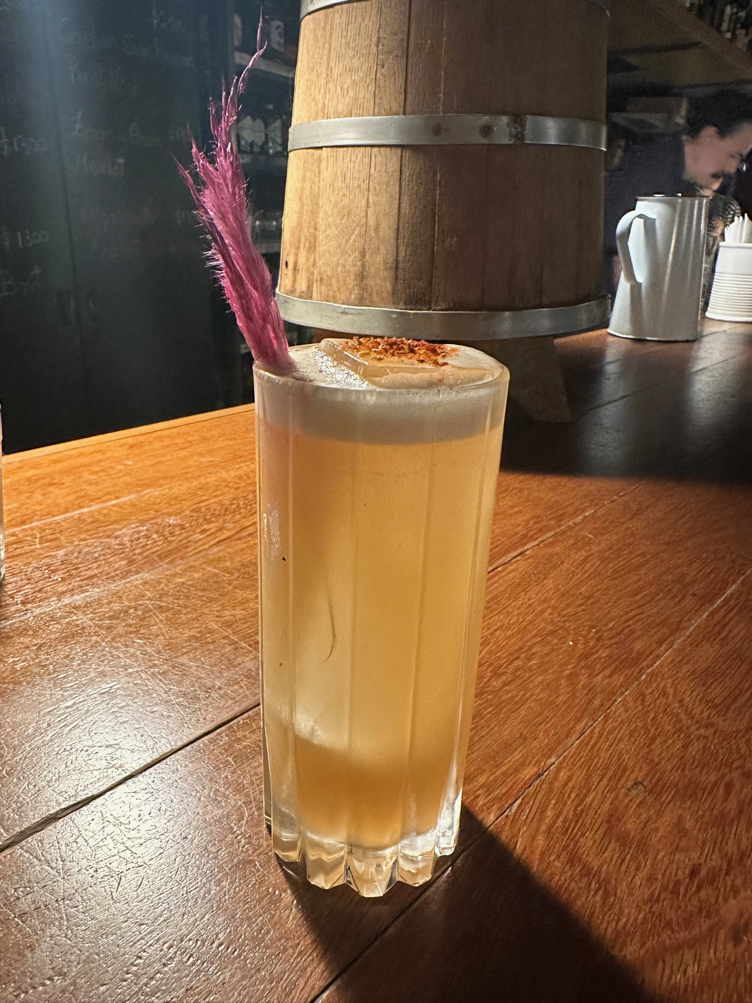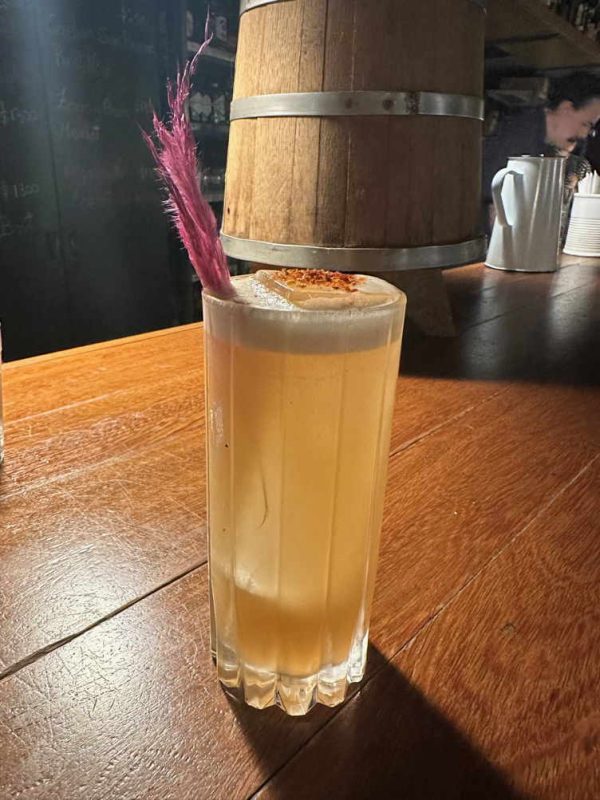 As created by Renato 'Tato' Giovannoni, the focus here is on Old World libations, inspired by days past and native, sustainable ingredients. And they might sound strange, in part, but they work. For example, the Pisco Calavera may not be tempting on paper — Mendocinian river water, quinoa, typha root, duck and river fish bones, bitter, yellow corn, and pumpkin yacurmaná — but it's a treat. The Mogonaló, let it be said, is easier to swallow: Pan vodka, figs, pineapple, and white wine soda, with regional spices, egg white, lemon juice, and brisa del litoral.
Four Seasons Buenos Aires
The Mansion at Four Seasons Buenos Aires
Photo Credit: Four Seasons Buenos Aires
Four Seasons Buenos Aires
An exterior view of Four Seasons Buenos Aires
Photo Credit: Four Seasons Buenos Aires
Four Seasons Buenos Aires
The Mansion at Four Seasons Buenos Aires
Photo Credit: Four Seasons Buenos Aires
Four Seasons Buenos Aires
Event spaces at The Mansion at Four Seasons Buenos Aires
Photo Credit: Four Seasons Buenos Aires
Four Seasons Buenos Aires
Four Seasons Buenos Aires
Photo Credit: Four Seasons Buenos Aires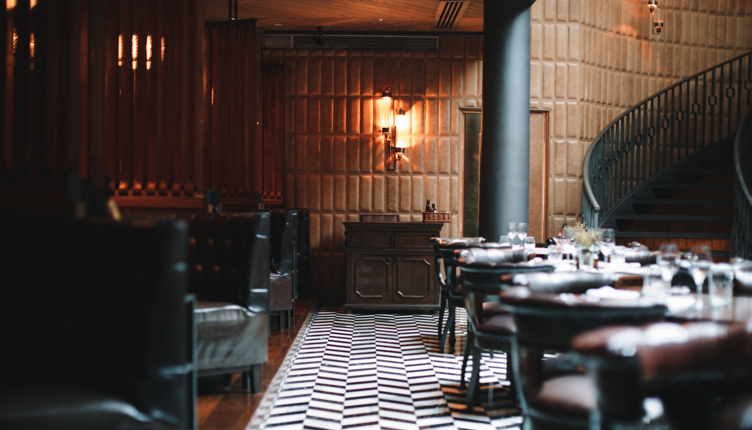 Four Seasons Buenos Aires
Elena at Four Seasons Buenos Aires
Photo Credit: Four Seasons Buenos Aires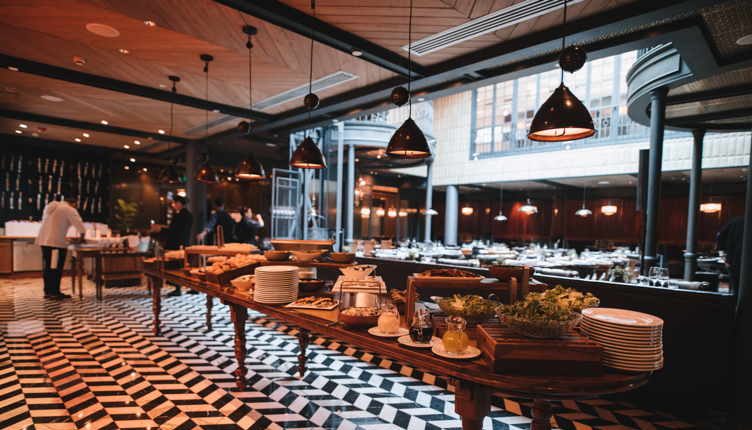 Four Seasons Buenos Aires
Elena at Four Seasons Buenos Aires
Photo Credit: Four Seasons Buenos Aires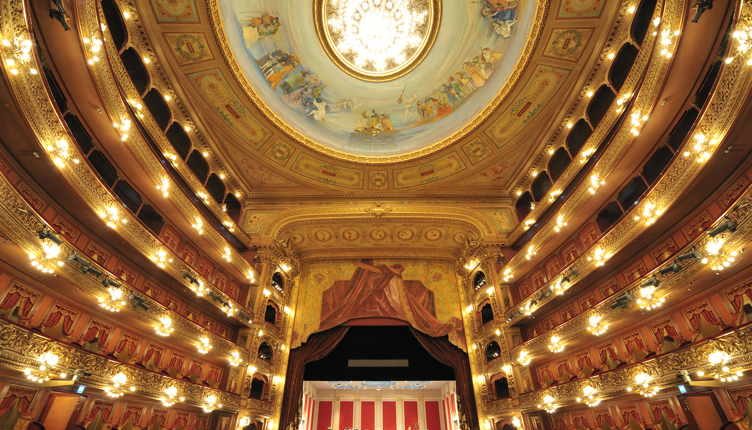 Photo Credit: T photography/Shutterstock.com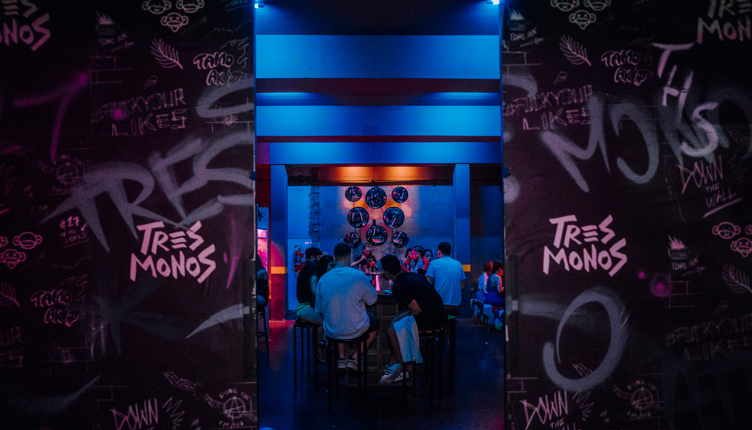 Tres Monos
Garage Tres Monos
Photo Credit: Tres Monos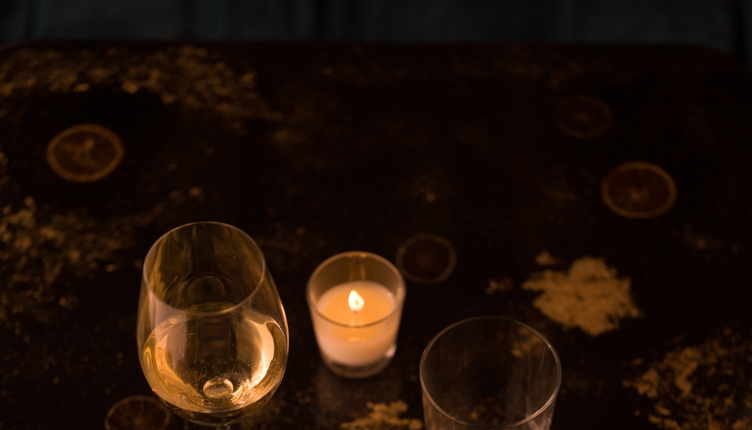 Photo Credit: CoChinChina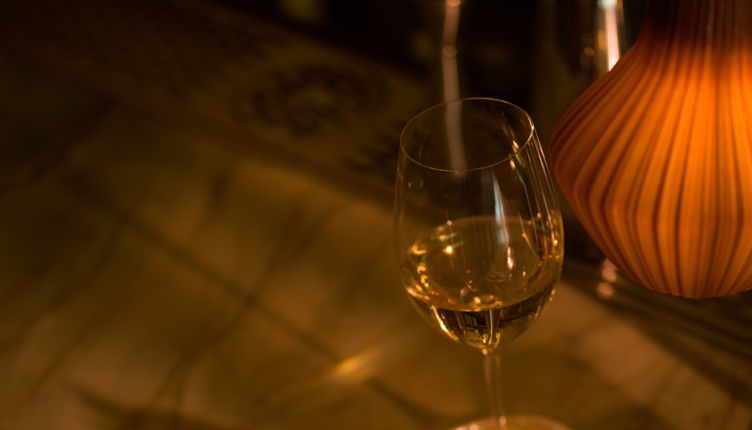 Photo Credit: CoChinChina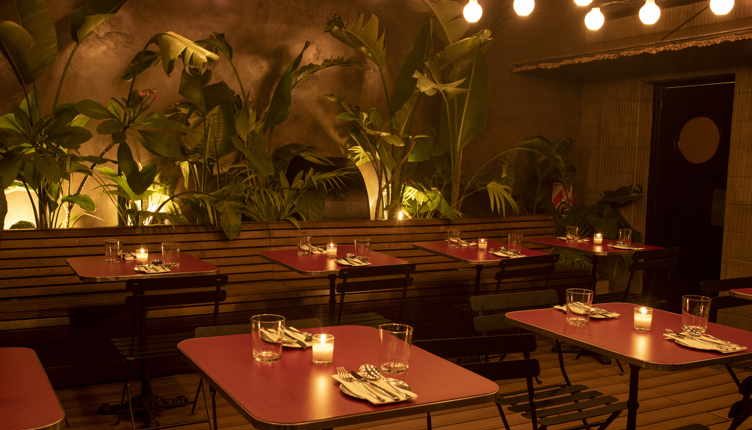 Photo Credit: CoChinChina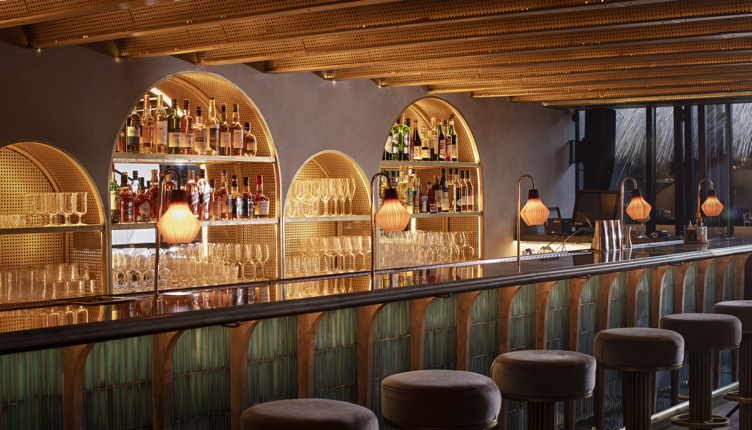 Photo Credit: CoChinChina
Subscribe to discover the best kept secrets in your city