The weather is supposed to warm up this weekend and if you're in need of an excuse to visit Napa or Sonoma or any other nearby wine region, here are six, from a lobster feed to a Rosé seminar. With so many wineries—and one luxury hotel!—hosting special events, we're declaring this Saturday, May 12 the unofficial start of summer.
Solage is hosting its annual Calistoga Food and Wine event from Thursday, May 10 to Saturday, May 12. There is an assortment of happenings to choose from: a VIP reception on Thursday, a lobster feed and master cooking class on Friday, and a grand tasting event at Solage on Saturday afternoon. Choose one or partake in all of the delicious festivities.
Kendall-Jackson's first Farm-to-Table dinner on Saturday, May 12 from 5:30 to 8:30 p.m. The meal is part of a series—from now through October, the winery hosts a themed open-air feast every second Saturday of the month. Each menu has a different focus with the first event featuring Valera Brothers Custom Harvesting lamb and Nicasio Valley Cheese. The multi-course meal is paired with the estate's wine, and guests are invited to mingle with Kendall-Jackson's esteemed staff including beloved farmer Tucker Taylor.
Stewart Cellars in downtown Yountville is throwing a spring soiree from 2:30 to 5:30 p.m. on Saturday, May 12. The event, which has a farmers market theme, will feature live music, flower bouquets, and plenty of produce to taste and take home. The Stewarts are releasing the second vintage of their Sonoma Mountain Rosé, so come thirsty.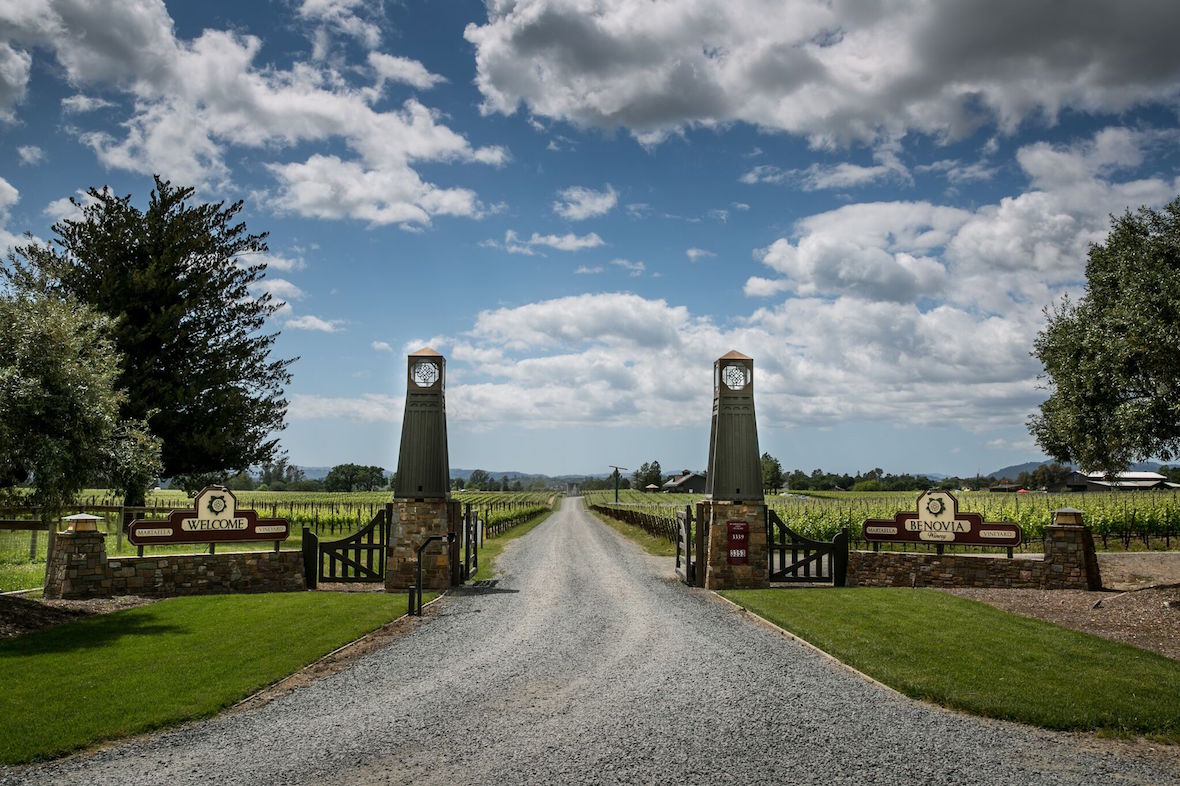 Benovia Winery is hosting an exclusive tasting in its newly renovated ranch house on Saturday, May 12 from 10 a.m to 4:30 p.m. The event is Mother's Day-themed, and any moms in attendance will receive a complimentary bottle of Benovia Rosé. The brand's limited production wines will be poured and paired with local cheese. Reservations are recommended so be sure to call the winery in advance.
B.R. Cohn's annual lobster feed is taking place in Glen Ellen on May 12 from 5:30 to 8 p.m. The family-style feast includes Maine lobster, prawns, artichokes, corn, and plenty of melted butter. Of course, B.R. Cohn's wines will be flowing. T-Like and the Tight Suits will be performing lively tunes.
Over in the East Bay's wine country, Livermore's Concannon is offering an educational seminar on Rosé. The World Through Rosé-Colored Glasses is a 45-minute class where guests will immerse themselves in all things pink. Estate sommelier LeeAnn Kaufman will lead the lecture, which takes place at 12:30 and 2 p.m on Saturday, May 12.
Subscribe to discover the best kept secrets in your city