Photo Credit: Fenway Park
Today is the day we have been waiting for all winter – opening day at Fenway Park.
This afternoon at 2:05 p.m., Fenway Park will open its doors to Red Sox Nation as David Price starts off pitching against the Tampa Bay Rays.
Photo Credit: MLB
This season, fans will notice some improvements to America's oldest Major League ballpark, including a right field roof deck that has been transformed into the Sam Adams deck, additional seating in the Jim Beam dugout and new safety netting along the first and third baselines.
When it comes to stylish seating, here's a look at some of the hottest seats that you will want to score this summer.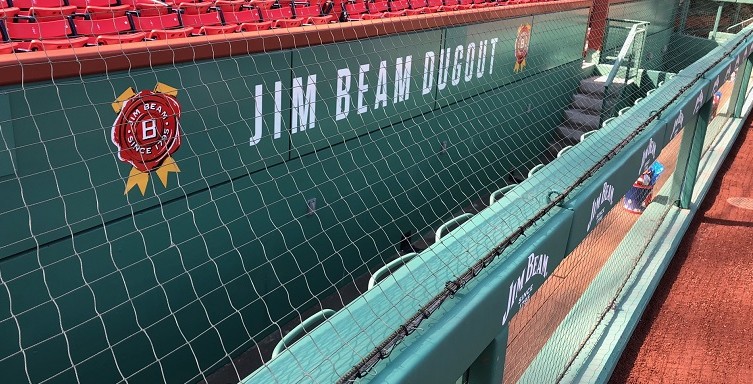 Photo Credit: Fenway Park
Jim Beam Dugout
As close to the field as you can get without being actually on the field, the new premium Jim Beam dugout seats offer a picture-perfect front row view of the players on the field. Pricing starts at $12,500 for rental of the entire section.
Dell Technologies Level Suite L-24
Dell Technologies Level Suite L-24, is one of the largest luxury suites with indoor and outdoor seating. Rental includes a food station, a private bathroom and comfortable seating, All of the suites open two hours prior to game time.
Legends Suite
If you are looking to host an event at Fenway Park and would like to have a Red Sox Hall of Famer like Dwight Evans, Rico Petrocelli, Jim Rice, Fred Lynn, Jim Lonborg, Carlton Fisk, Dennis Eckersley, Luis Tiant or Bill Lee join you, the Legends Suite is for you. Located just behind home plate, this suite can accommodate up to 20 of your closest friends and just might offer the best view of Fenway Park to take in the action.
Pavilion Suites
For more intimate settings, be sure to check out one of six Pavilion Suites located along the third and first base sides. Included in the package is a 50″ indoor television, a 32″ outdoor television, a luxury food station, climate-controlled atmosphere along with indoor and outdoor seating.