The weekend in Boston can only described as haute, haute, haute!  From Cinco de Mayo celebrations to Kentucky Derby soirees, there were so many things to do. Here's a look at the weekend roundup of haute events along with a preview of what's going on this week.
As we mentioned previously in a Haute Secrets piece with Carolina Martinez, Pedro Martinez Charity hosted a Feast with 45 at Fenway on Saturday featuring the Red Sox legendary pitcher along with more than 40 restaurants serving up some great bites, all to benefit Martinez' charity that provides assistance to children and families in the Dominican Republic.
Photo Credit: Pedro Charity
Also on Saturday, the fifth annual Toast to St. Jude took place at the Aloft Boston Seaport. More than 500 Boston young professionals attended the event hosted by Colton Bradford of 101.7. This year, they were looking to raise more than $100,000 to further the St. Jude mission. Raffles included gift cards to restaurants like Stephi's in Southie (where they serve their famous bloody Mary pictured below), Buttermilk & Bourbon, City Tap House and Lincoln Tavern.
Photo Credit: Toast to St. Jude
President Barack Obama was in town yesterday to accept the 2017 Profile in Courage award at the JFK Library.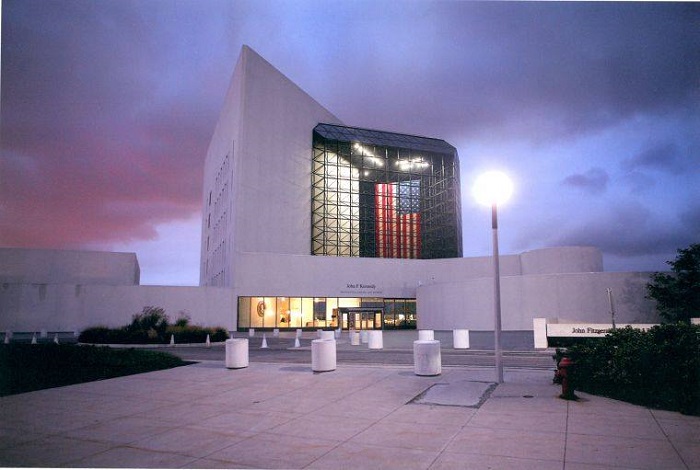 Six-time Olympic medalist Aly Raisman was also in town this weekend for the 2017 Jimmy Fund Fit Fest, an outdoor fitness festival to raise money for The Jimmy Fund.
Photo Credit: Aly Raisman
In celebration of Cinco de Mayo, Kane's Donuts brought back their famous margarita donut for the weekend complete with lime and salt.

Photo Credit: Kane's Donuts
In honor of the 143rd Kentucky Derby, Lion's Tail hosted its first "Race to the Roses" soiree complete with champagne toast upon arrival, appetizers from Chef Diego Osorno and gift bags including a take home Julep Cup.
Gather also hosted a Derby themed party complete with big hats, beers, and bourbon. Preppy and posh dressed guests enjoyed Derby Day themed food and drinks, including, of course, mint juleps.
Photo Credit: Gather
On Saturday night, Carrie Nation hosted a haute Kentucky Derby fundraiser to benefit Boston Cares complete with a silent auction, Derby themed cocktails and best dressed contest.
Photo Credit: Boston Cares
Ocean Prime in the Seaport District introduced a special Derby menu, which included haute favorites like the Kentucky Rose cocktail and a Derby Day Mint Julep, which could be paired with their signature dishes like white truffle caviar deviled eggs, and prime steak tartare.
Photo Credit: Ocean Prime
James Beard announced the winner of The Best Chef: Northeast – Eventide Oyster Co. of Portland, but lucky for us Bostonians, we will be getting a taste of the Maine restaurant when they open Eventide Fenway this summer. Keep an eye out for their famous brown butter lobster roll, crispy fish sandwiches and, of course, a nice selection of New England oysters.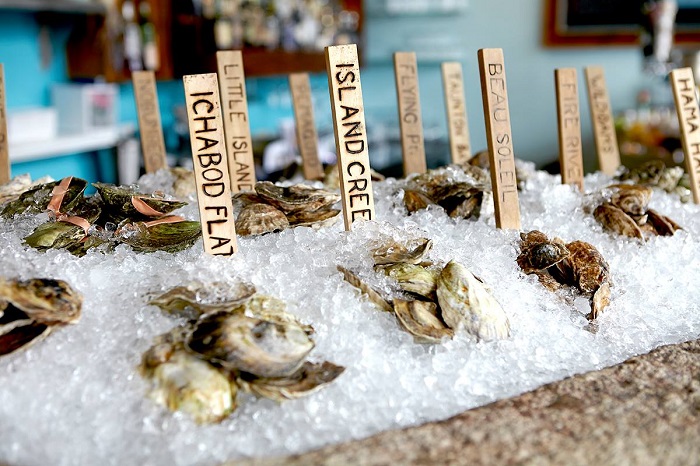 Photo Credit: Eventide Oyster Co.
Amazon announced on Cinco de Mayo Manchester by the Sea is now available on Amazon Prime Video and to celebrate the launch and success of the film, the online retailer is giving back to the city that inspired it all. Amazon is sending specially curated packages to every home in Manchester-by-the-Sea, MA with a one year Amazon Prime membership and Wickedly Prime Popcorn, Amazon's latest foray into private label foods (a snack of buttery caramel popcorn with a hint of real vanilla bean combined with sharp and aged cheddar cheeses).
Photo Credit: Amazon
Aqua Pazza will be opening soon in Boston's North End bringing a taste of the Italian coastline to Boston. Menu highlights include Zucchinata, goat cheese-stuffed, tempura-fried zucchini blossoms served atop zucchini puree with house-made zucchini chips; Lobster Aqua Pazza, Maine lobster, lobster chitarra, charred vegetables, and "crazy water" broth poured tableside; and Razor Clam Carbonara: bucatini, razor clams, guanciale, and creamy egg.
Photo Credit: Aqua Pazza
A look at this week's haute happenings:
Tonight, Doretta Taverna and Raw Bar is hosting a five-course wine dinner featuring off-menu spring dishes from Chef Brendan Pelley and Greek wine pairings. Dishes include Wild Salmon Krio (ladolemono, smoked strawberries, pistachio and shiso); Softshell Crab Gyro with house pita, spruce mayonnaise and ramp kimchi as well as North Star Sheep Farm Lamb, served three ways.
Photo Credit: Doretta Taverna & Raw Bar
On Wednesday, Friends of Boston's Homeless is hosting its 30th annual Beyond Shelter gala at The House of Blues. This year's tastings will be presented by 20 Boston area restaurants, including SRV, Tavolo and Eastern Standard and there will be silent and live auctions, all designed to raise money to help end homlessness in Boston.
Photo Credit: Friends of Bsoton's Homeless
Bucket list item for foodies – sampling the best restaurants in Back Bay on one night. You can do just that on Thursday night at the Prudential Center where The Neighborhood Association of the Back Bay is hosting its 22nd annual Taste of the Back Bay. From the Bristol Lounge, Bar Boulud and Abe & Louie's to L'Espalier, Lucca and Roost Bistro, this is a chance to sample some of the hautest bites in town. A portion of this year's proceeds will benefit The Women's Lunch Place.
Photo Credit: Neighborhood Association of the Back Bay
Also on Thursday, Viale is hosting its first annual "Get Down" pop-up in partnership with Snappy Lobster and Castle Island Brewing Co. The event will feature dishes like a Chilled Lobster Salad with cracked wheat, fresh coriander, tomato and colatura; Duck Fat Lobster Tail and Pork Belly with crispy duck skin, orange, cabbage and lime; and Lobster Pizza featuring black garlic ricotta, grana, English peas and crispy shallots.