Springtime in Boston is one of our favorite times of year to get out on the town. To do just that, we have rounded up some of the city's hautest parties happening over the next few weeks.
This Friday, East End House is hosting its 13th annual Cooking for a Cause event at the Royal Sonesta Hotel from 6 to 10 p.m. Some of this year's featured chefs include Will Gilson (Puritian & Co.), Michael Pagliarini (Giulia), and Jason Santon (Buttermilk & Bourbon). East End House provides assistance to children and youth from under-resourced families in Cambridge and surrounding communities.
Photo Credit: East End House
What if you were offered the chance to attend the greatest party on earth?  You have just been invited. Artists for Humanity is hosting their 12th annual Greatest Party on Earth this Saturday at the Artists for Humanity Epicenter Gourmet Caterers and Lydia Shire will be providing the haute bites for the benefit that supports supports Artists For Humanity's mission to bridge economic, racial and social divisions by providing under-resourced youth with the keys to self-sufficiency through paid employment in art and design.​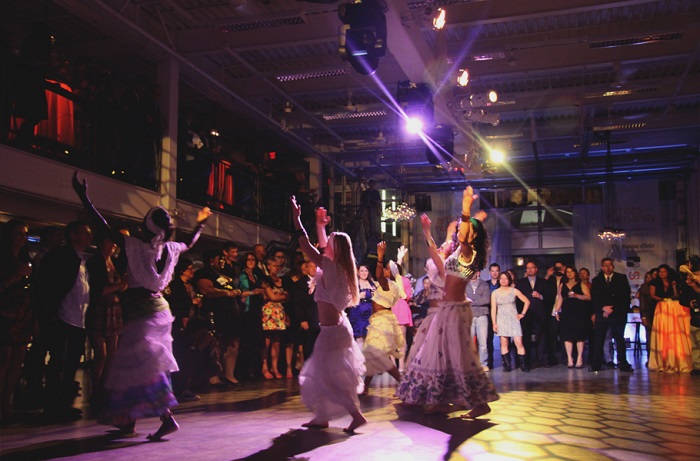 Photo Credit: Artists for Humanity
On Saturday, April 29, the Red Sox Foundation and the Foundation To Be Named Later are hosting a night of music and baseball, featuring current and former Red Sox and Cubs players, emcee Mike O'Malley, the Hot Stove All Stars, and special guest, Pearl Jam frontman Eddie Vedder. VIP ticket packages ($1,200 each) include two VIP tickets to the event; which includes complimentary beer and wine, bites from some of Boston's top chefs and special appearances by the musical line-up and current and former Red Sox & Cubs players along with the opportunity to have a photo taken with both the Red Sox and Cubs' "curse-breaking" 2004 and 2016 World Series trophies together.
Photo Credit: Foundation to be Named Later
Speaking of the Red Sox, on Saturday, May 6, Pedro Martinez Charity is hosting Feast with 45 at Fenway, an exclusive night at Fenway Park where former legendary Red Sox pitcher Pedro Martinez and his wife, Carolina, will be in attendance along with numerous professional athletes and some of Boston's best chefs (think Nick Calias (Brasserie JO), Tony Maws (Craigie on Main), Jason Santos (Back Bay Harry's), Andy Husbands (Tremont 647). All of the proceeds benefit the Pedro Martinez Charity, helping hundreds of children every day with food, water, education and job training.
Photo Credit: Pedro Martinez
One of the hautest parties of the spring is happening on Monday, May 1 at the Intercontinental Hotel. The Breast Cancer Research Foundation is hosting its annual Boston Hot Pink Party. Guests will don their most fashionable pink attire to raise money for breast cancer research. This year, they will be presenting Elizabeth Healey with The Roslyn and Leslie Goldstein Unsung Hero Award and Simone Stedry Winston with the Carolyn Lynch Humanitarian Award.
Photo Credit: Breast Cancer Research Foundation
On Wednesday, May 10, Friends of Boston's Homeless is hosting its 30th annual Beyond Shelter gala at the House of Blues. More than 20 area restaurants, including Eastern Standard, The Fireplace, La Motta and SRV, will be on hand to provide bites.
Photo Credit: Friends of Boston's Homeless