What can we say, Boston wins again!
Hot off the Academy Awards last night where Cambridge native Casey Affleck won Best Actor for his role in "Manchester by the Sea" (not to mention the movie also won Best Original Screenplay), it was quite a night for celebrating here.
Photo Credit: WCVB-TV
Speaking of Cambridge, Harvard University announced Rhianna will be this year's recipient of the Humanitarian Award. She will be in town tomorrow night to receive the Humanitarian of the Year award for her work in trying to improve education and healthcare (she built an oncology center in her native Barbados).
Photo Credit: Roc Nation
Also over in Harvard Square, Harvest hosted a Winter Ice Party on the patio last night complete with cozy fireplaces, music from DJ Ryan Brown and haute dishes from Executive Chef Tyler Kinnett and Pastry Chef Joshua Livsey. Some of the evening's festivities included an oyster bar, chili con carne bar, pork belly sliders, smoked gouda mac-n-cheese, raspberry white chocolate eclairs, handmade snowflake cookies and the Winter Ice Party's signature cocktail – the Model Plane made with Knob Creek Rye, Amaro Nonino, Aperol, and lemon.
Photo Credit: Harvest Restaurant
The Massachusetts Restaurant Association hosted "The Toast" last night, an event celebrating the commencement of this year's 2017 New England Food Show at Empire Lounge. This was a haute way to kick off tonight's annual awards dinner honoring Frank DePasquale as Restaurateur of the Year and Kevin Long as Executive Chef of the Year, among several others. Last night's event featured appetizers, sushi and cocktails from Empire along with a live performance by Sam James from NBC's "The Voice."
Photo Credit: Empire Restaurant & Lounge
In other news, the 67th annual New England Home Show was in town this weekend at the Seaport World Trade Center and Boston Winter officially closed its Urban Lodge on City Hall Plaza for the season. Over at the Opera House, Boston Ballet combines dance with ballet in the debut performance of William Forsythe's "Artifact." The first of its kind by an American company to perform the entire Forsythe piece, the performance is running until March 5.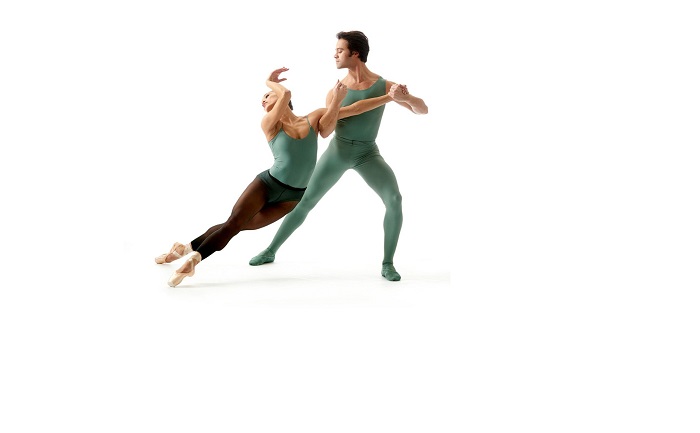 Photo Credit: Boston Ballet
Meritage Restaurant + Wine Bar at the Boston Harbor Hotel hosted a Kings of Italy Master Class on Saturday night led by Wine Director Nicholas Daddona. Guests were able to take a tour of wines from Verona, Montalcino, and Naples, tasting cuvées of Italy, including Barolo, Brunello, and Amarone. The event featured an interactive class where guests had the opportunity to enjoy a special tasting menu from Chef Daniel Bruce complete with paired wines. The Master Class was part of Meritage's Vineyard-to-table vision, giving guests an inside look at the world of winemaking and sharing Chef Bruce's relationships with winemakers with Bostonians and visitors.
Photo Credit: Meritage
Speaking of the Boston Harbor Hotel, tomorrow night, don't miss the Macallan Whisky Tasting & Dinner being held at the Rowes Wharf Bar. Chef Daniel Bruce will serve up a three-course dinner paired with pours of The Macallan. Included in the tasting is REFLEXION, a luxurious offering from Macallan's 1924 series.
Photo Credit: Mikhail Glabets Photography
Save