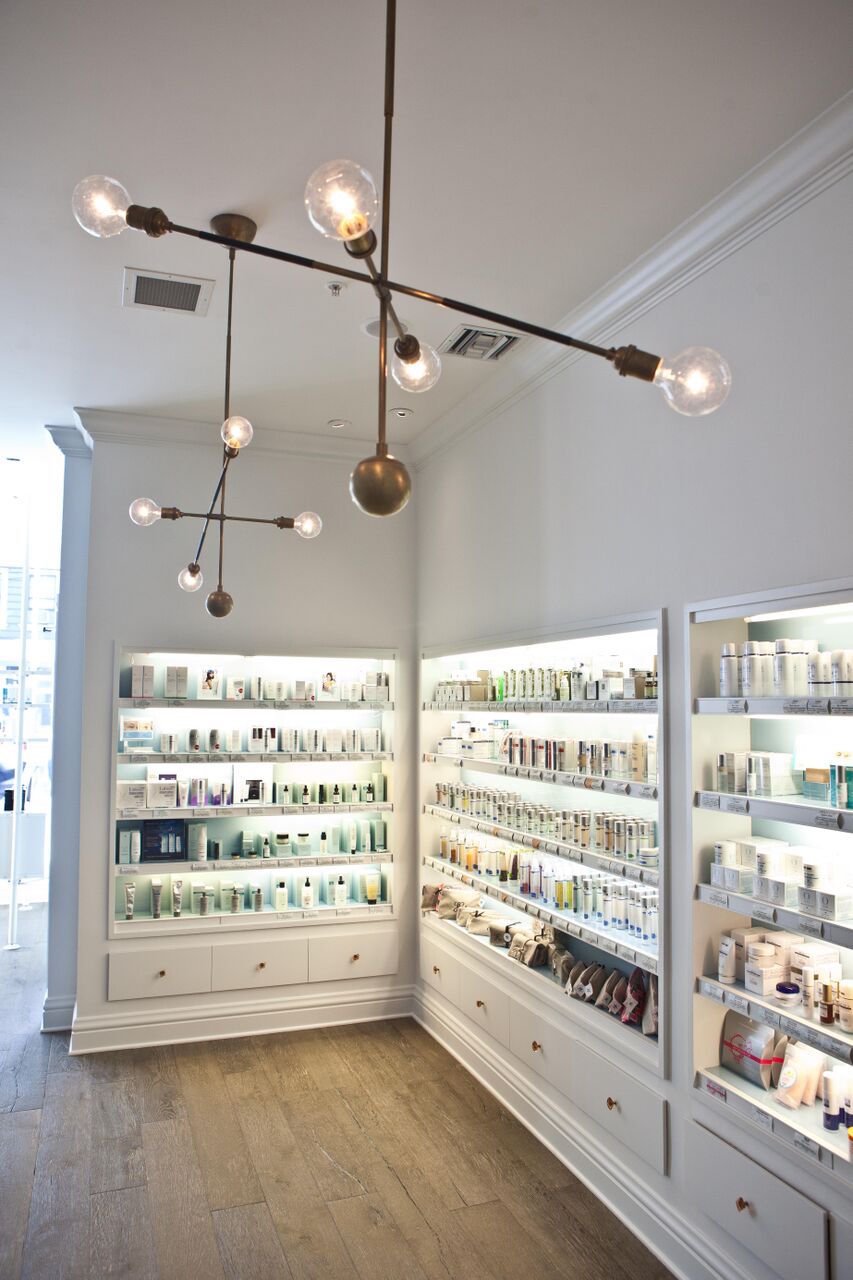 For the past 41 years, Spa Radiance has provided the women of San Francisco a soothing escape from the hustle and bustle of modern life. The cosmetic-and-medical spa was founded by mother and daughter duo, Galina Rovner and Angelina Umansky, who are known for their unparalleled skincare expertise. They honed their unique technique in Russia and founded the spa on European basics combined with the most up-to-date treatments. Over the past four decades, Spa Radiance has developed a huge following of local loyalists. And for good reason, walk inside the two-story Victoria just off of Union Street in SF's Cow Hollow district and it feels as if you have entered a relaxing oasis. Jay Jeffers designed the space to look like a Parisian-inspired beauty sanctuary. Serums, moisturizers, and sunscreens are displayed under bright and flattering lighting and glass cases showcase beautiful handmade jewelry. Spa Radiance offers everything from age-defying micro-needling facials to customizable deep-tissue massages to Brazilian bikini waxes in a private, clean, and stylish atmosphere.
They also have themed treatments that are only available for a limited time. No spa-going gal should let the month of February pass without experiencing Spa Radiance's 'roses, diamonds, and caviar ritual.' The spa is declaring February 'Love Yourself' month and is encouraging women to take some time to pamper themselves with this treatment. The sensational three-hour journey starts with one of the spa's most popular and indulgent therapies, the red rose treatment. The guest is invited into a quiet and intimate room where red rose petals are strewn over the bed and floor. A wall fixture with a flowing water element provides a tranquil background noise.
A rose scrub is applied to the entire body; it removes dry dead skin and revitalizes the senses. Next, the expert spa technician (ask for April, she gives one of the best scrubs and massages around) covers the body in a pale pink rose mud. In order for the mud to seep into the skin and perform its softening and detoxifying duties, a steam tent is placed over the body. As warm steam envelopes the body, you can't help but feel relaxed and in an other-worldly state. An adjoining room has an incredibly hot and powerful shower that washes away the mud and scrub. After the skin has been sufficiently polished, the spa goer heads back to the table for a decadent hour-long massage. Afterward, a skilled esthetician will collect you and bring you upstairs to a room prepared for the facial portion of the treatment. A series of hydrating and cleansing potions are applied to the face. Diamond dermabrasion plumps skin and removes impurities. A collagen caviar mask, from French skincare brand Biologique Recherche, nourishes and tightens the skin. Want an LED light therapy that will stimulate skin cell growth? Do it! You'll leave with truly glowing and younger-looking skin. The entire experience is wildly relaxing and a wonderful way to show yourself some love. Book yours now before its too late—this ritual is only available during the month of February.