THE GIVERS: THE10 MOST PHILANTHROPIC CHEFS IN THE CITY OF ANGELS
CURTIS STONE
Photo Credit: PHOTOS COURTSEY OF RAY KACHATORIAN AND WONHO FRANK LEE
After appearing on The Celebrity Apprentice 3 and donating the check for $20,000 he received to Feeding America, Curtis Stone is often referred to by fans as 'The Quiet Terminator.' The nickname is appropriate in that the Australian chef's success—and his philanthropic nature—sneaks up on you. After appearing on practically every other reality-based TV show of note, from the Iron Chef to Top Chef to Around the World in 80 Plates, Stone penned a cookbook and opened two of L.A.'s most lauded concept restaurants, Maude and Gwen (named, adorably, after his grandmothers). Still, he manages to nd time to give back—with a charming smile on his face—by working with the likes of the National Young Farmers Coalition, as he did in 2016, for partnering with star chefs like Mike Lata, Dominique Crenn and Michael Anthony on a series of fundraising dinners. He partners with a different organization each year to make a bigger impact. 'Quiet Terminator,' indeed.
Giada De Laurentiis is as giving as she is beautiful. The Italian-born Los Angeles resident, Emmy Award winner and Culinary Hall of Fame inductee has followed in the ambitious footsteps of her Hollywood lm producer grandfather Dino De Laurentiis, working as a television host, author and entrepreneur—she founded the catering business GDL Foods—while also opening her first official restaurant in Las Vegas, the aptly-named Italian eatery, Giada. Her charitable list is just as impressive. In addition to working with Alex's Lemonade Stand, The Pink Party breast cancer research fundraiser, the American Heart Association and Stand Up to Cancer, she donated a garden to an elementary school in the inner city Los Angeles district of Compton.
JOACHIM SPLICHAL
Photo Credit: PHOTOS COURTESY OF ANDREAS BRANCH AND PATINA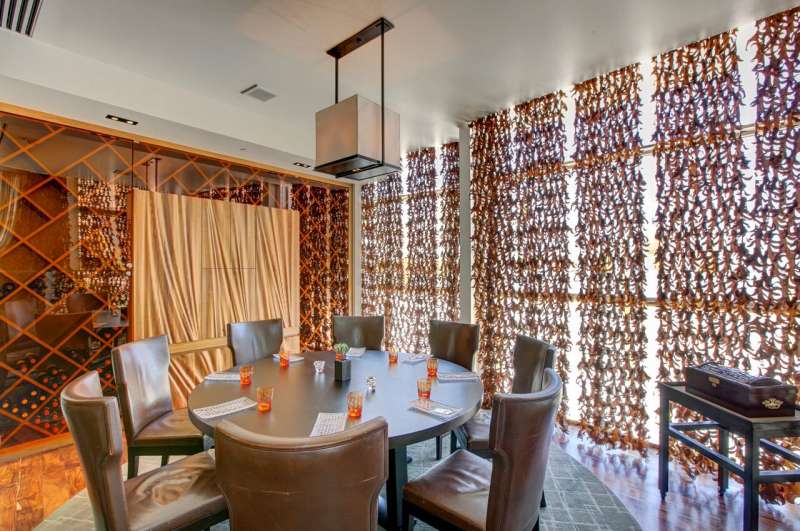 The two-time James Beard Foundation Award winner is not a man who lets moss grow under his feet in any way, shape or form. Alongside restaurateur Nick Valenti, Joachim Splichal is the co-owner of the Patina Group, with 16 restaurants in Los Angeles alone—including his lauded downtown ne dining eatery Patina, Nick & Stef's Steakhouse, and Ray's and Stark Bar at LAC- MA—as well as another nine in Orange County. He is also the man behind Patina Catering Group, which, for the past 21 years, has been responsible for serving the most amount of people in one sitting—and at the Em- my's Governors Ball, no less (meaning over 8,000 guests, thanks to three back-to-back balls this year)! Splichal is also very active philanthropically, providing funds, food, and his presence to various charitable organizations and events around the country. He gives to many outlets, in- cluding the Keck School of Medicine of USC for atrial brillation research and the Chefs' Tribute to Citymeals on Wheels. The German-born chef supports numerous arts and social service organizations as well, including the Los Angeles County Museum of Art, the Los Ange- les Public Library, the Children's Hospital of Los Angeles and the Center Theater Group.
JOSÉ ANDRÉS
Photo Credit: RYAN FORBES
Photo Credit: THE BAZAAR
José Andrés is a powerhouse across the board. In addition to appearing on several TV shows and his award-winning group of restaurants (including Los Angeles staples, Tres by José Andrés and The Bazaar at the SLS Beverly Hills), plus a food truck, this two-time James Beard Foundation Award-winning Spanish chef is one of the most philanthropic in his industry. Besides founding World Central Kitchen and chairing L.A. Central Kitchen and DC Central Kitchen, he was a spokesperson for the soon-to-be former First Lady Michelle Obama's 'Let's Move' anti-obesity campaign and works with American Chef Corps, Schools Without Walls, and Global Alliance for Clean Cookstoves. Andrés has been recognized for his philanthropic nature by some of the most notable organizations in the world: he was one of 12 recipients of the 2015 National Humanities Medal award from the National Endowment for the Humanities, received the Congressional Hispanic Caucus Institute's Chair's Medallion Award and the McCall-Pierpaoli Humanitarian Award, and was even named an Outstanding American by Choice by President Obama. He is a true inspiration.
MICHAEL VOLTAGGIO
Photo Credit: PHOTOS COURTESY OF INK
Michael Voltaggio is famous for winning the sixth season of Top Chef, but pardon our cheese when we say he's a winner in so many other ways. The owner of L.A.'s feted ink. and the artisanal sandwich concept, Sack Sandwiches, is also the co-founder—along with his brother Bryan Voltaggio and fellow Maryland natives Ben Feldman and Duff Goldman—of Crab Cake LA, an annual event from which all proceeds benefit one chosen non-profit each year (this past summer's west coast crab cookout benefited Chrysalis, which is dedicated to creating a pathway to self-sufficiency for homeless and low-income individuals). Additionally, Voltaggio is an active supporter of the L.A. chapter of Alex's Lemonade Stand Foundation, participating in the annual L.A. Loves Alex's Lemonade fundraising event. He also works with Share Our Strength's No Kid Hungry campaign to fight childhood hunger, and has teamed up with its members on multiple projects, including their latest collaboration with Williams-Sonoma to design a custom spatula, with 30% of proceeds going to benefit the initiative.
RICK BAYLESS 
Photo Credit: HOTOS COURTESY OF GALDONES PHOTOGRAPHY AND RED O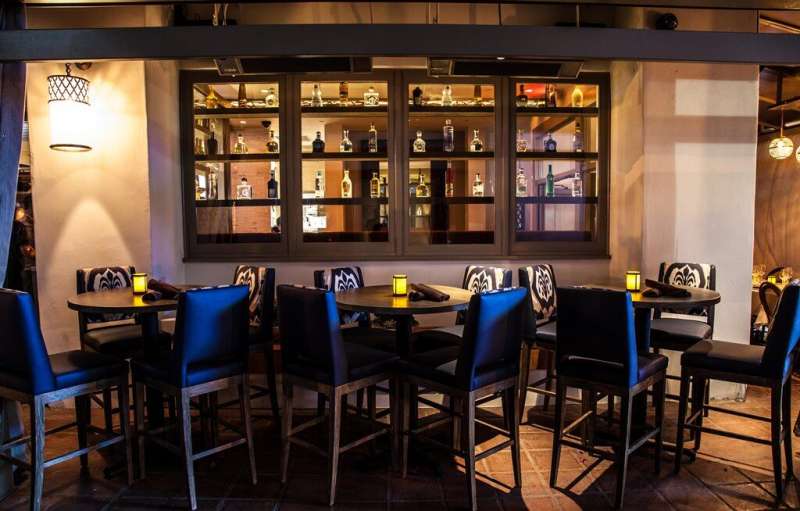 Rick Bayless, the man behind L.A.'s trendy Mexican-fusion Red O restaurants,  also co-founded the Frontera Farmer Foundation with his wife, Deann Groen Bayless. The sole focus of the foundation, which they started in 2003, is to provide small Midwest family farmers with capital development grants of up to $12,000, awarding nearly $2 million dollars since its inception. The non-profit is run on a completely volunteer basis, so every penny raised throughout the year goes right to farmers and not administrators. The couple is also responsible for The Frontera Scholarship, funded by the donations of Bayless' speaking fees, which sends students from Mexican-American Chicago public schools to Kendall College on full rides.
SUSAN FENIGER
Photo Credit: PHOTOS COURTESY OF RICK ROSE AND BORDER GRILL
Susan Feniger, chef, restaurateur, cookbook author, and radio and TV personality, famous for initiating the L.A. street food movement with her Border Grill eatery, believes that philanthropy is haute, haute, haute! She has been a board member of the Scleroderma Research Foundation since 1982, when her college roommate was diagnosed with the disease—even starting the Cool Comedy-Hot Cuisine event, supported by some of the biggest names in comedy, including the late Robin Williams, Jerry Seinfeld, Jay Leno and Jon Stewart, to raise funds for research. She has also served on the board of the L.A. LGBT Center for the last ten years and calls fighting for equal rights in the workplace and equality in marriage causes that are "very near and dear to my heart." Furthermore, Feniger helps to raise money and awareness for Human Rights Campaign, Chefs Collaborative, Women Chefs and Restaurateurs, Children's Bureau, Alex's Lemonade Stand Foundation, L.A. Food Bank, Meals on Wheels, Planned Parenthood, Environmental Media Association and Autism Speaks, among others.
SUZANNE GOIN 
Photo Credit: PHOTOS COURTESY OF DYLAN + JENI AND LUCQUES
There's no other way around it: Suzanne Goin is a powerhouse across the board. When the three-time James Beard Foundation Award winner (including the biggest award of them all in 2016, Outstanding Chef) isn't managing one of the many restaurants she co-owns with business partner Caroline Styne—including Lucques, a.o.c., Tavern, The Larder at Burton Way—or the three Southern California locations of The Hungry Cat, the restaurant she co-owns with chef husband David Lentz, it's safe to say that she's regularly giving back. Alongside Lentz and Styne, she is the tour de force behind the annual L.A. Loves Alex's Lemonade Stand charity event, where the three gather their A-list chef friends to serve gourmet fare in the name of Alex's Lemonade Stand Foundation, an organization dedicated to eradicating childhood cancer. Goin also works with The Edible Schoolyard, Lunch Matters, Planned Parenthood, No Kid Hungry, Supermoms Against Superbugs and World Food Day.
WOLFGANG PUCK 
Photo Credit: PHOTOS COURTESY OF GREG GORMAN AND CUT
Chef, restaurateur, businessman and occasional actor Wolfgang Puck has built an empire on the strength of his name, founding three separate entities in Wolfgang Puck Fine Dining Group, Wolfgang Puck Catering and Wolfgang Puck Worldwide, Inc. He owns a plethora of restaurants around the globe, although his fine dining L.A. institutions—Spago, Wolfgang Puck at Hotel Bel-Air, CUT and WP24—are among the most beloved in his portfolio. The Austrian chef also famously puts his money where his mouth is, donating to and working with various organizations, including Keep Memory Alive, Meals on Wheels, Make-A-Wish Foundation, Second Harvest Food Bank, Chefs to End Hunger, Race to Erase MS, and Food Lifeline.
SUZANNE TRACHT
Photo Credit: HOTOS COURTESY OF ANNE FISHBIEN
Suzanne Tracht is the real deal. The owner of Los Angeles' Jar restaurant hasn't let success go to her head, despite her infamous turn on Top Chef Masters. Instead, she consistently serves up some of the best fare in Southern California. In light of the success that cooking has brought her, Tracht also believes in giving back to her community. In 2009, she donated to SOVA, a community food and resources program of Jewish Family Service of L.A., the $10,000 prize she won from her stint on Top Chef. She continues her work with SOVA, as well as other important causes, such as the Cedars-Sinai Women's Heart Center, Inner City Arts, Ultimate Peace, L.A. Loves Alex's Lemonade, Cultivate L.A., Simply diVine, Saban Community Clinic and Project Angel Food.
Subscribe to discover the best kept secrets in your city