ALESSANDRA BRANCA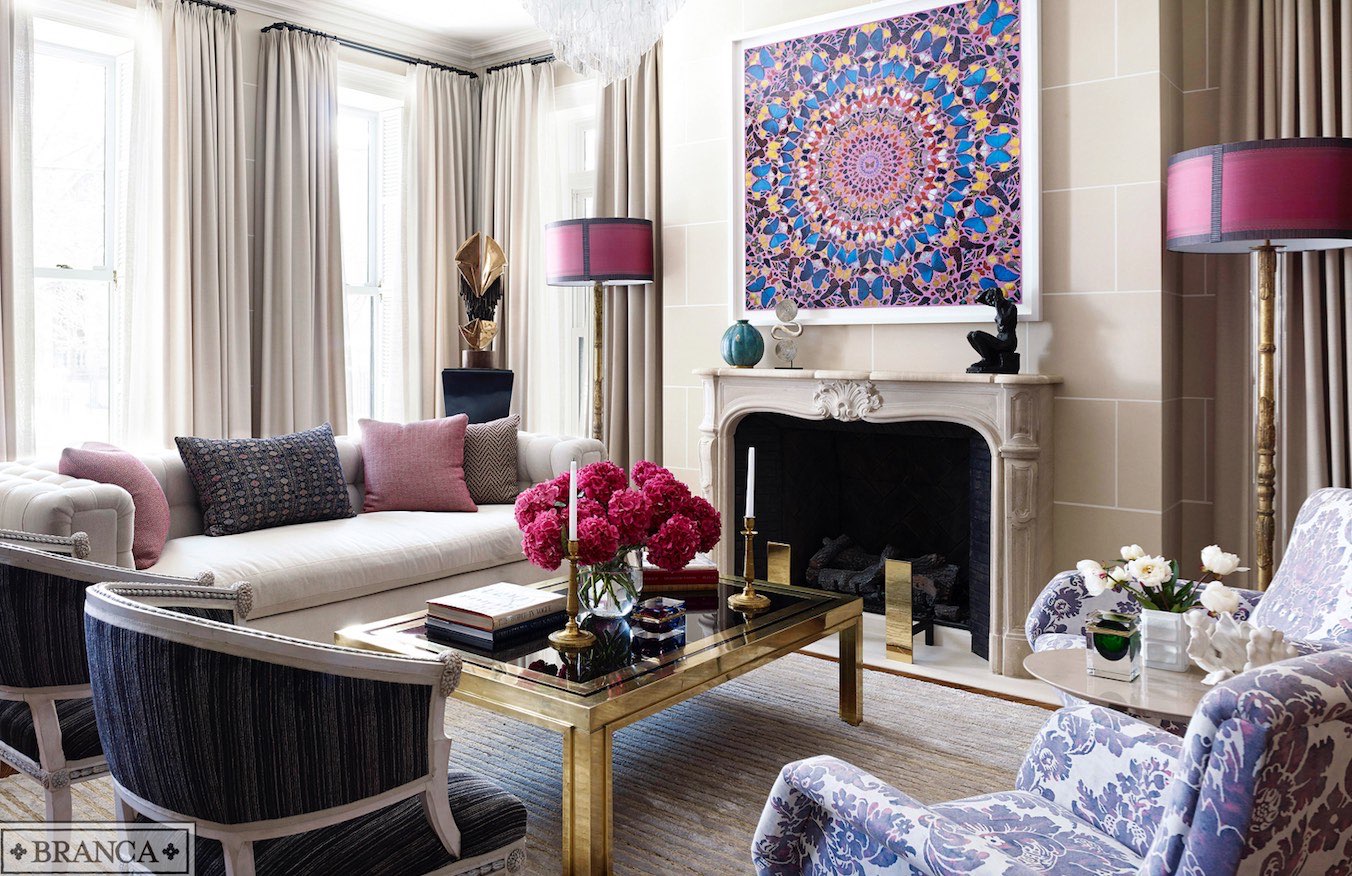 Photo Credit: Björn Wallander
Consistently ranked as one of the country's top designers, Alessandra Branca developed a smart "classics with a twist" aesthetic that draws a stylish international clientele to her always-buzzing studios in New York, Chicago and Rome.
What do your clients want now? Pattern-on-pattern style, which makes a room feel comfortable and chic. We're also mixing natural elements like wicker and raffia in every room. Blending high and low in projects is always more interesting and, of course, color always comes into play, as it defines the room!
Uptown versus Downtown styles: Uptown is the new Downtown, so projects have fewer limitations than they used to. Downtown is becoming more classical.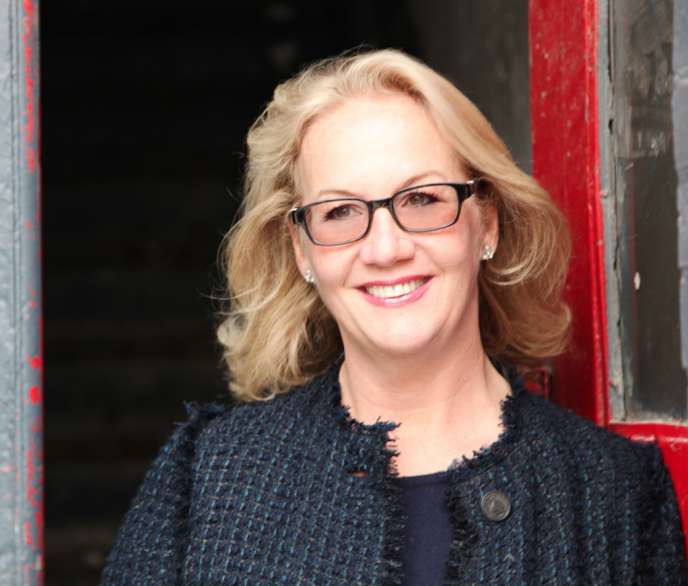 Design rules you like to break: Every one of them! That's what they're there for!
Favorite rooms to design: Rooms that are shared with family and friends–living rooms and dining rooms, for example. They are used to their fullest.
Favorite room in your New York home: My bedroom is fun because it's bold and a complete departure from anything I've ever done.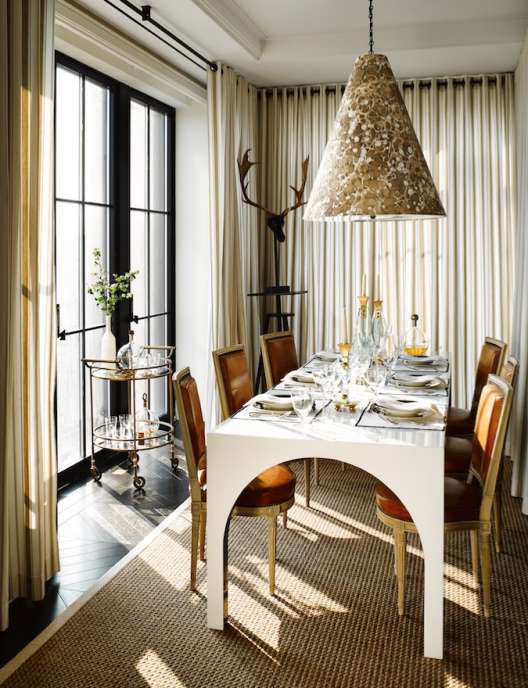 Photo Credit: Douglas Friedman
You are working on a book for 2017. Will it continue the theme of New Classic Interiors, the title and subject of your first book? Actually, no. Life is an evolution. The book will feature new projects and a fresh point of view inspired by the experience of designing and building a house for our family in the Bahamas. This project freed us of many of the conventions of city life.
Can you imagine a room without your signature red, and if so, what color might replace it? Absolutely, yes! I love all colors and use them!
News for 2016: We are immersed in interesting new client projects all over the country, writing the next book and creating wonderful product collaborations!
ACHILLE SALVAGNI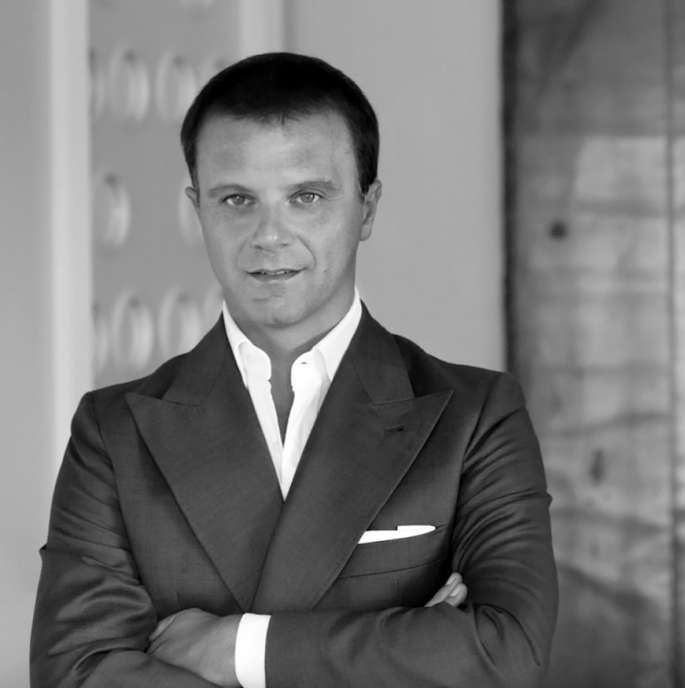 Photo Credit: Serena Laudisa
The Rome-based architect is perhaps best known for his award-winning superyacht design, but his high-end residential work, defined by the use of ultra-luxe materials, has earned him a glittery client base reaching from Italy to New York and Palm Beach.
What's trending now? The request for elegant, beautiful and most of all exclusive items is really the "new" standard.
How do client needs differ in New York and Rome? I would not connect high-end taste with any one location. For very affluent clients the taste level today is quite international. Geography no longer significantly impacts or limits what they want to achieve.
Favorite color palettes: I'm particularly drawn to light tones. I feel the so ness of lighter shades is more elegant. I try to avoid being too monochromatic and like to include an accent color to offset beige and gray.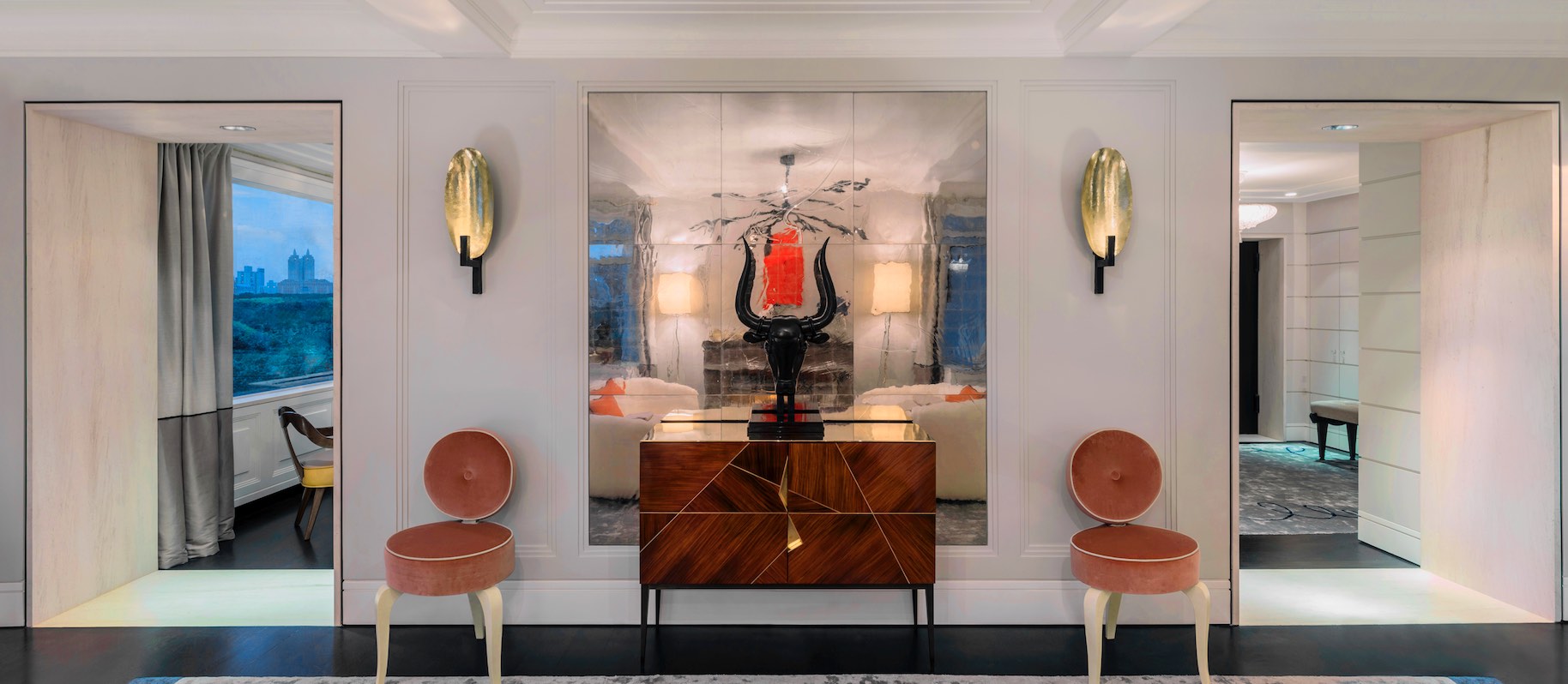 Photo Credit: Paolo Petrignani
Design rules you like to break: Although I appreciate proportions and overall harmony, I enjoy going beyond boundaries to achieve something extraordinary. For instance, a historic home need not be filled with antiques or period art. Instead, homes should be designed as a client's personal paradise. Life is too short for everything to be ordinary!
Favorite room to design: I don't have a favorite room. What I do love is art, and whenever an interior needs to be related to a piece of art, I find it extremely challenging and intriguing to create the right mood or inspiration to complete the room that will house the work.
What distinguishes your design: The real distinction is that I design everything; from the architectural components of a space, all the way through to the cast-door hinges or handles, and the custom furniture and accessories.
News for 2016: A complete renovation and interior design of a magnificent landmarked townhouse on the Upper East Side; the design and interiors for a large villa in Oyster Bay, New York; a villa in Miami Beach; as well as (the design for) two very luxurious superyachts.
ALEXANDRA CHAMPALIMAUD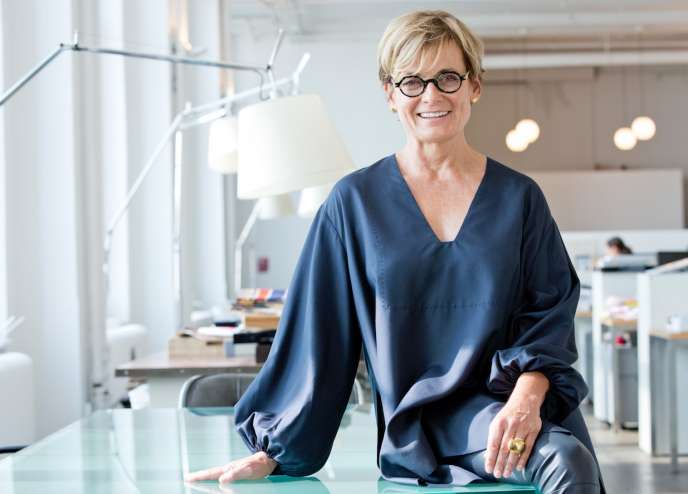 Photo Credit: Gerald Foster
From her New York studio, Alexandra Champalimaud, an Interior Design Hall of Famer and pioneer in hospitality deign, has worked on such iconic city properties as the The Pierre and the Carlyle, as well as new residential projects, like the refurbished luxury property 12 East 88th Street.
Your work often involves interior design for hotels. How has that experience impacted your residential design? Actually, it's the other way around. My residential interiors influence how I design for hotels. We draw parallels between a five-star hospitality experience and an authentic lifestyle experience.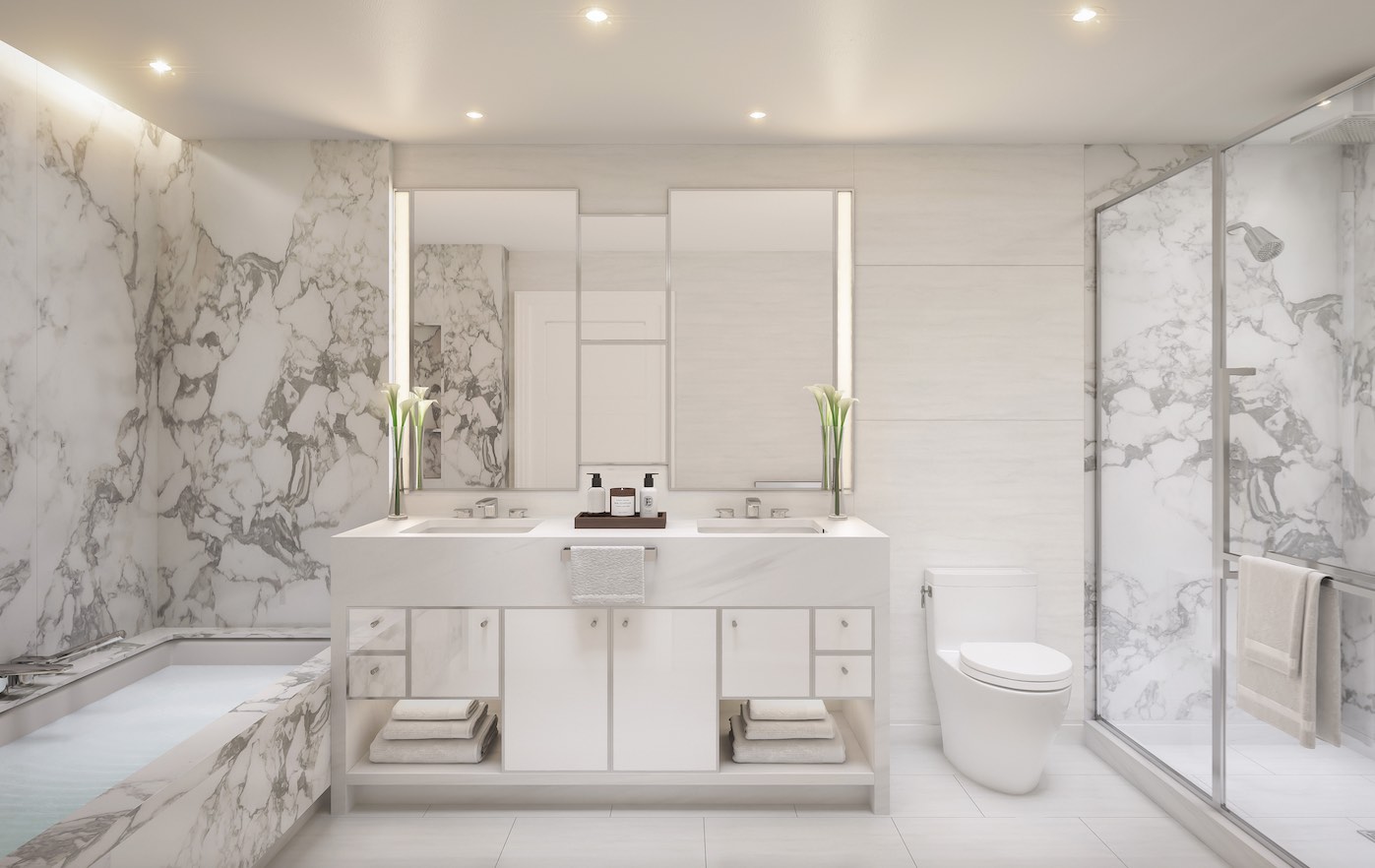 Is there a New York look? When we move to New York City we choose our neighborhood for a reason. They all have strong identities. My work responds very much to each neighborhood, its architecture and lifestyle.
Uptown versus Downtown style: The buildings are different, the atmosphere is different, and thus the design is different.
New color palettes: Earthy and white. Turquoise is a favorite now.
Design rules you like to break: I design intuitively. When we design spaces this way, we may or may not adhere to rules, but they function well.
Most interesting and challenging rooms to design: Restaurants are the most interesting. The most challenging are those with timelines that compress the creative process and execution.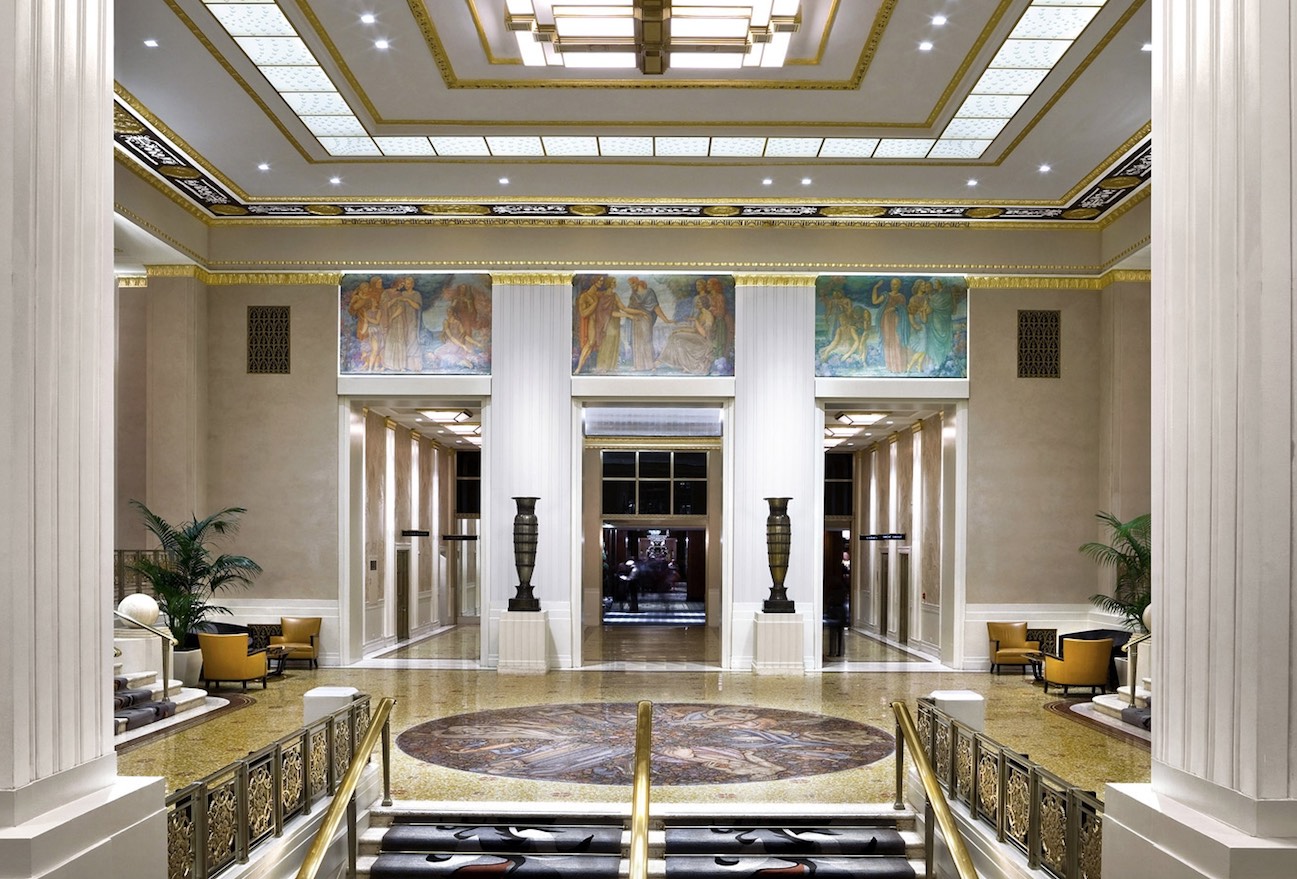 Photo Credit: Michael Weber
The room in your home you are happiest with: My studio in Litchfield. It's bright, full of light and color, extremely comfortable and close to nature.
News for 2016: We're working on projects all over the world—Japan, London and a new life-style hotel in Dutchess County, called Troutbeck.
SARA STORY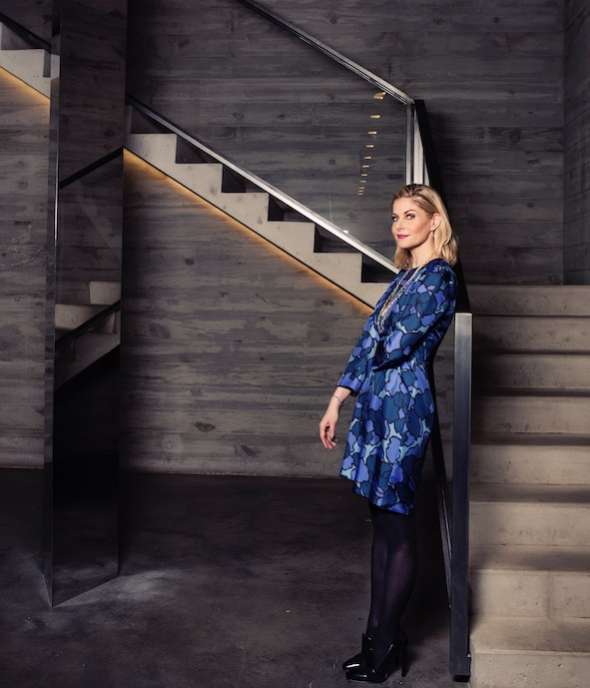 Photo Credit: Taylor Jewell
Sara Story attracts a roster of young, international who covet her cool take on modernism punctuated with global influences.
What's trending now: A desire for unique, curated interiors that represent a (client's) family and passions. Innovative uses of materials and exceptional lighting. We are always searching for up-and-coming contemporary furniture/lighting/textile/ rug designers to pair their work with classic and vintage pieces. Handcrafted items of the highest quality and finished with non-traditional textures are trending now.
Greatest influences on your work: Travel has always been my biggest inspiration outside the design world. Sourcing textiles and ceramics from all over the globe has given me the opportunity to experience the culture and witness rsthand the craftsmanship of these amazing artisans.
Photo Credit: Eric Laignel
Design rules you like to break: I like to create interiors that contain a bit of whimsy. Mixing significant pieces with fresh, new creations that when juxtaposed properly produce excitement and tension.
What distinguishes your design: I strive to bring a global perspective to all of my projects. Perhaps that comes from growing up abroad. My work reflects many eras and cultural influences, which sets it apart from my contemporaries.
Most interesting rooms to design: I love creating dramatic dining rooms that become energetic and interesting spaces. At the same time, it is equally important to me to craft bedrooms that are peaceful and serene, and family rooms that are extremely inviting and comfortable!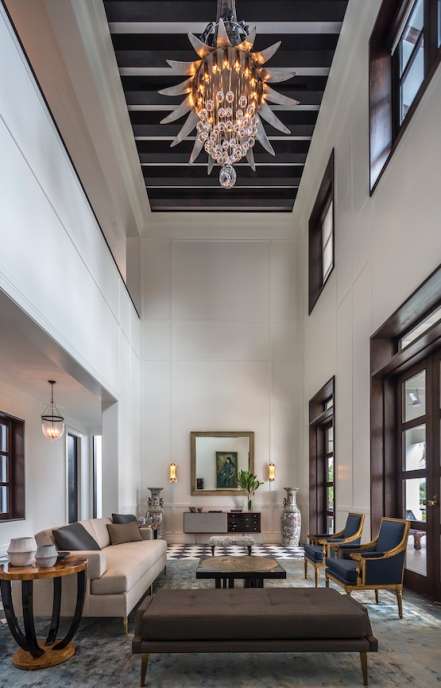 Photo Credit: Masano Kawana
Favorite color palettes: I love playing with a wide array of colors from cool tones of blues and greens to lilacs and pinks.
Favorite room in your own home: I absolutely love our master bedroom overlooking Gramercy Park. It is enveloped by the tree tops, and the views of nature are a wonderful respite from the craze of New York City.
News for 2016: We are in the development stages for furniture and lighting lines, and have exciting projects from Bridgehampton to California.
GARROW KEDIGIAN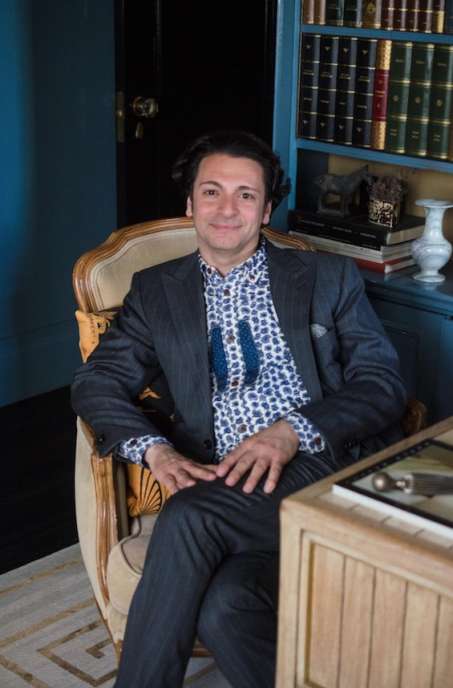 Photo Credit: Michael Devine
The Canadian designer offers clients a fresh take on classically styled interiors. He won raves for an innovative Kips Bay Show House room this spring.
What your clients want now: I often tell my clients to stay away from things that are "of the moment" and remind them that design should be sustainable. Many people today want the "hotel" look. I often have to argue to include some personal effects as we develop the spaces. Most people only want gray, and that's another battle for me, because I like color.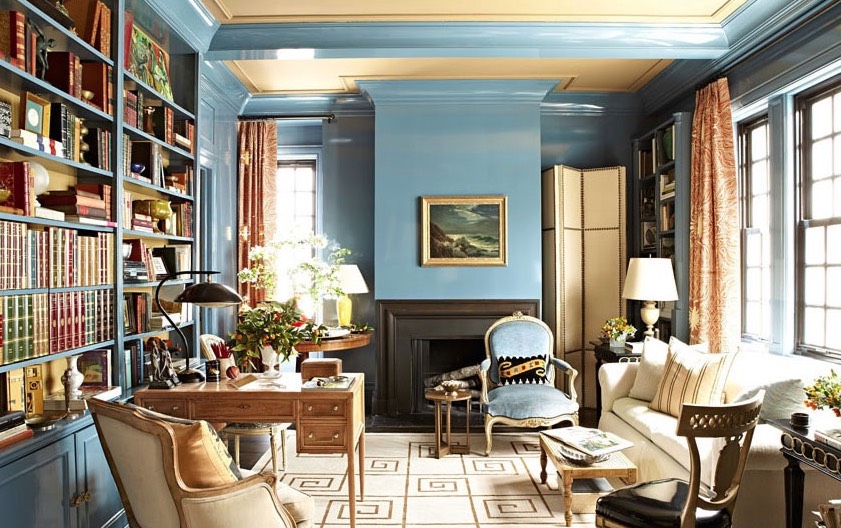 Photo Credit: Christopher Sturman
What distinguishes your design: My style is streamlined classic. It's neither too modern nor too traditional. I find spaces that are too contemporary though beautiful are better as art galleries rather than personal residences. I mix a lot of color into my work, and I always tell the client to "layer it, layer it, layer it." Otherwise the space is too sparse and too at, and doesn't have a sense of home.
Design rules you like to break: I never repeat any fabric in a room. Too many spaces today look as though they were just decorated and every piece was color-matched with the walls and