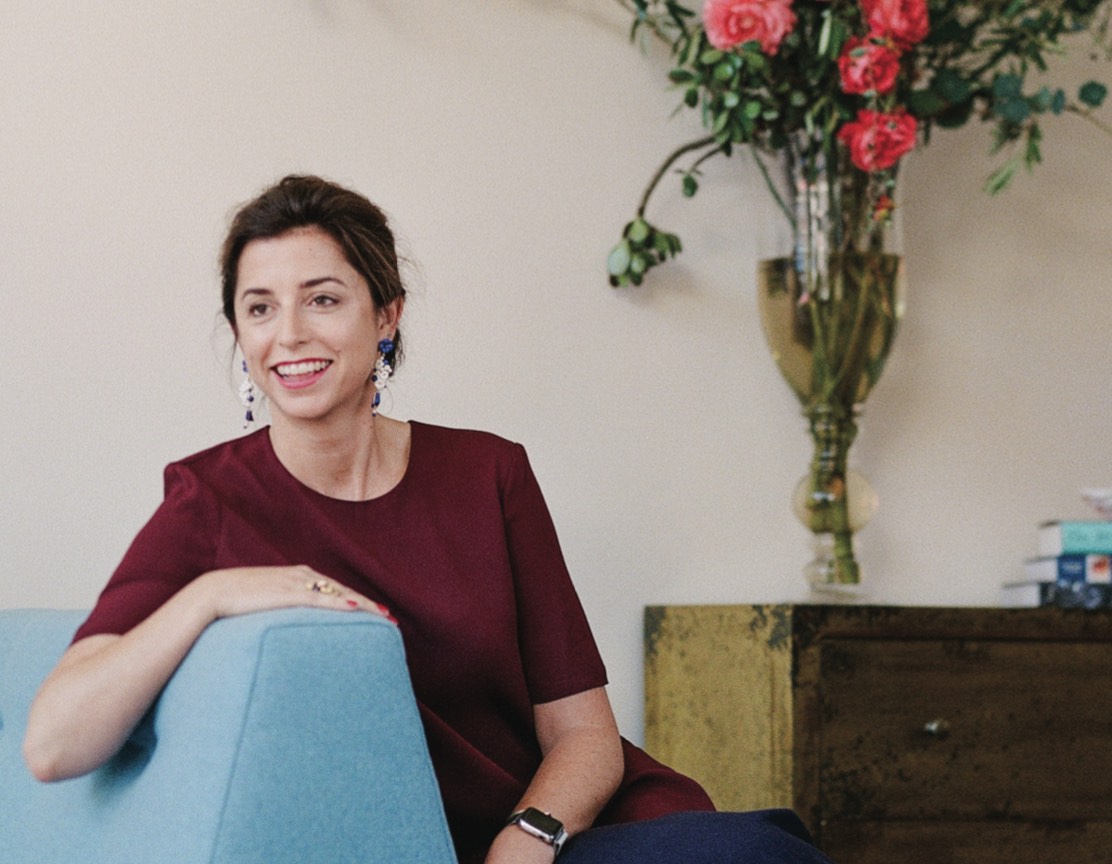 Photo Credit: Carissa Gallo
Hero Shop, a brick-and-mortar retail store that sells $1000-plus clutches and much more, is unlikely in so many ways. Not only is it the only stand-alone high-fashion boutique to open in San Francisco in years, it's also located in, yup, the Tenderloin, where there's a good chance you'll walk past homeless individuals sleeping on the street alongside lines of oblivious millennials waiting to buy fresh croissants from Mr. Holmes Bakehouse.
It seems an odd location for such a luxe venture, but that doesn't faze Hero Shop owner Emily Holt. This thirtysomething fashion maven returned home from New York in 2014 with a mission: to prove that San Francisco is a city with style. "You and I can't be the only two people who care about fashion and style in the Bay Area," Holt told Haute Living on a recent foggy morning at the Jane cafe on Larkin Street, around the corner from her groundbreaking shop on Post Street.
At a time when tech and in uential local startups—among them, Poshmark, Everlane, and Stitch Fix—are changing the SF fashion industry, it's clear that Holt knows what she's talking about. The Los Gatos native and UCLA grad lived in New York City for 12 years, where she worked her way up the fashion media ladder. Her résumé includes stints at Women's Wear Daily, W, and Vogue, where she still contributes pieces. But these days, instead of covering Paris fashion shows, Holt is a champion of fashion in the Bay Area. Not only does she write about local events, openings, and galas, but with her shop, she hopes to change the way everyone, natives included, think about style in SF. So long to that lingering "we don't care about style" attitude; hello to real newfound respect for the original style Bay Area fashionistas and designers have forged.
"I had been thinking about opening a store for a long time," Holt said. "I thought it would be a fun next chapter and I wanted to do it in SF. I saw an opportunity for a store that has a unique point of view, that's cheerful and upbeat, that celebrates local talent but brings the larger fashion conversation to the city." Holt has succeeded in starting that new narrative. Everyone from the San Francisco Chronicle to the buzzy London-based website, Business of Fashion, is talking about the changing fashion temperature in the city. The common denominators in these stories? Holt and her Hero Shop. She hopes that the store, which officially opened on July 19 and was funded by an Indiegogo campaign and angel investors, will become a global name, along the lines of Colette in Paris, Webster in Miami, and Ikram in Chicago.
With an exposed brick-wall, wooden floors, steel X-beams, and a high ceiling, Hero Shop has a chic industrial feel that suites the urbanity of the neighborhood. Holt has curated clothing from her preferred designers—Vogue favorites likes Adam Lippes, Creatures of the Wind, Suno, Delfina Delettrez, and Jennifer Fisher—and local brands such as Levi's, Stevie Howell, and Tatcha. A selection of unusual home goods is also on hand, from pretty greeting cards and decorative glasses to one-of-a-kind pieces made speci cally for Hero Shop—think a wooden San Francisco puzzle made by New York calligrapher Bernard Maisner.
Photo Credit: Drew Altizer
Unlike some high-end boutiques with an intrinsically exclusive and unwelcoming nature, Holt wants Hero Shop to be an approachable place where anyone interested in fashion can walk in, talk with the staff, and leave feeling a little more informed and stylish—with or without a Tse cashmere sweater in hand. "I really hope that the store appeals to every woman in the city," Holt said. "I hope everyone can walk in here and nd something that they want and that they can buy. We are offering items with personality —things that they aren't seeing everywhere else. Plus, I want the shop to be a warm and friendly space where people can come and hang out with us. Someone who is interested in fashion, who has a curiosity about fashion—I hope that they come here and feel welcome."
Holt is aware of the challenges in front of her, but like a hero, she's not afraid to face them head on. She's opened a luxury retail boutique in one of the city's poorest neighborhoods at a time when most people prefer to shop from the comfort of their home. How will she get wealthy fashionistas off their laptops and into the store? "For me, customer service is really important. You need a good reason for people to come into a store, instead of just clicking and buying. You have to give people a reason to come in. So we're going to do events, and hopefully people will realize that the experience you get at the shop isn't one you can find sitting at a computer. Come and hang out. If you're in the mood to buy something, great. Otherwise, be inspired and check out some cool s— in person."
As for the Tenderloin location, Holt acknowledges it has drawbacks, but she is optimistic about the future of the neighborhood. While some fashion-forward people might refer to the area as Lower Polk, Holt doesn't shy away from the gritty Tenderloin appellation. "If there are people using my front door as a restroom, then I get to call it the Tenderloin," she said. Hero Shop has a doorman who doubles as a security guard —a necessary safety net for a shop that sells $5,000 Myriam Schaefer handbags. She loves the SF Party store that's across the street and uses its mylar balloons to bring color to the shop's windowscape. Holt plans to raise awareness for nearby charities such as Raphael House, Larkin Street Youth Center, and Glide— by throwing fundraisers at Hero Shop.
Spotting trends comes naturally to her, and she views the Tenderloin as one of the most rapidly changing neighborhoods in the city. Besides the area's storied bakeries, there are plenty of other incentives to visit the Tenderloin. Interior designer Jay Jeffers's The Store is a block away from Hero Shop; the Bacchus Management Group—the owners of Spruce—will open a restaurant later this year in the old Saratoga Hotel space next to Holt; and event planner Stanlee Gatti is setting up an unnamed grocery across the street.
Spend 15 minutes with Holt and you'll sense a refreshing unpretentiousness. She has strong opinions she's not afraid to share, but many of her most polarizing comments seem to come from a place of true pride and big love for San Francisco. She's tired of the fashion world's disregard for the city, writing it off as a hoodie and jeans haven that will never take style seriously. She's also sick of San Franciscans who denigrate the local fashion scene. "I don't like some people's attitude toward fashion here. The people who live here who love to trash-talk this city's style disappoint me," she said.
She believes that the Bay Area has attracted many top fashion talents from New York and that the relationship between growing tech wealth and the fashion business will only solidify as more techies pursue fashion. "There are a lot of people here now who have serious fashion backgrounds. My friend Meggan [Crum, a former In-Style accessories director] is now head of content at Stitch Fix, and Claudia [Mata, W's former accessories and jewelry director] is working creatively here, too." It's evident that Holt feels it's time for San Francisco to claim the city's rightful place on the global style stage.
"The attitude toward stature and style is very conflicted in this city. It's a city that could use additional champions," she said. Without knowing it, or perhaps on purpose, Holt and her shop may have become the style hero San Francisco didn't know it needed.
Subscribe to discover the best kept secrets in your city